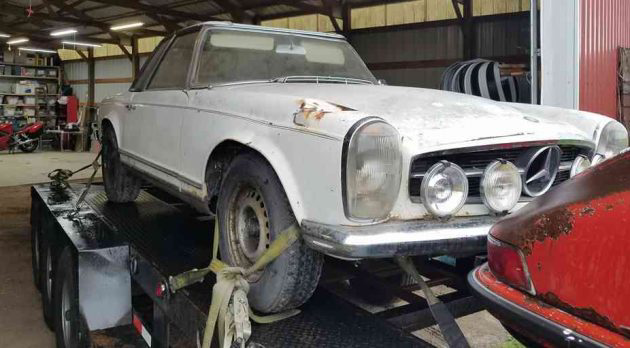 The W113 chassis Mercedes represent good value, both in terms of the driving experience and the potential return on investment should it be restored. Some examples have been drug out of the bayou with rust that can frighten even the most hardened of restorers, but this example here on eBay appears very restorable and worth the effort, considering it is both a factory manual-transmission car and a genuine Euro-market model.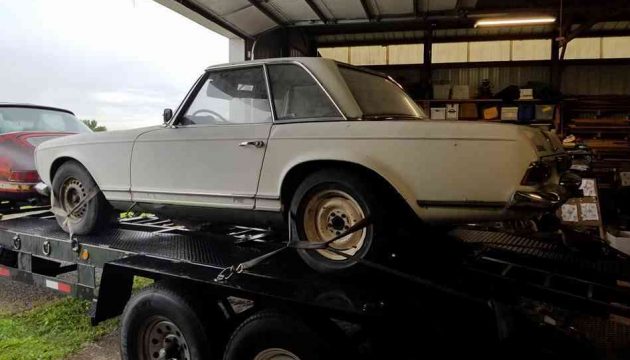 More interesting than the car is the company it keeps on the trailer: a vintage long-hood Porsche 911 with classic Fuchs alloy wheels. What else came out of this pre-fab building in Texas? Considering the Mercedes sports rally-grade fog lights on the front bumper, it makes one wonder if the previous owner used these cars in competitive events, such as autocrossing or forest rallies. The Pagoda (called this for the appearance manifested by its hardtop) had the stuff of greatness, with an inline-six, liberal use of aluminum, and a chassis designed to deliver excellent handling. Even today, it's considered a superb driver's car.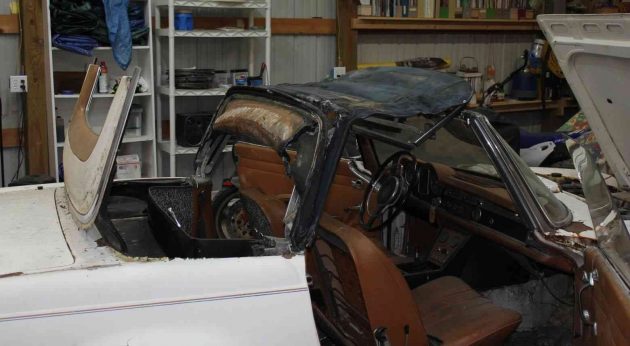 We don't have much to go on for this example's most recent past, though it does appear to have been stored largely complete. The aforementioned hard top is included, along with all four hubcaps and a numbers-matching engine. The soft top is present but clearly in need of repair/replacement; having the hard top is a desirable component the next owner won't have to hunt for. From here, the interior looks relatively well preserved as well, which offers some hope the "barn storage" occurred in a dry barn.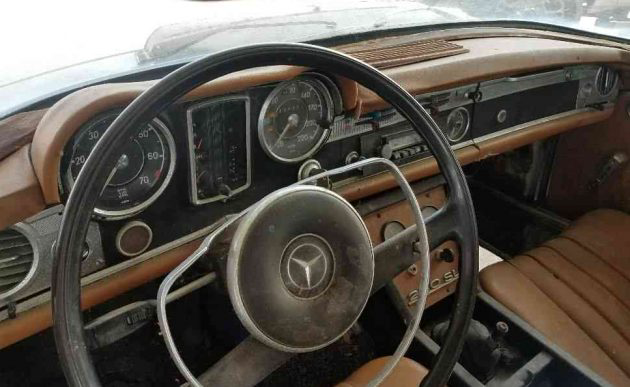 More evidence of dry, enclosed storage: an interior that is seemingly just a wipe-down away from rejuvenation. It's difficult to tell if the transmission has been removed or just the knob, but that manual 'box is a must-have as it adds some real value to the car. You can just barely make out what appears to be a custom center-stack gauge cluster, perhaps bolstering support for a history that includes some competition use. Overall, this is an appealing example that even seems somewhat cheap with a $20,500 Buy-It-Now.