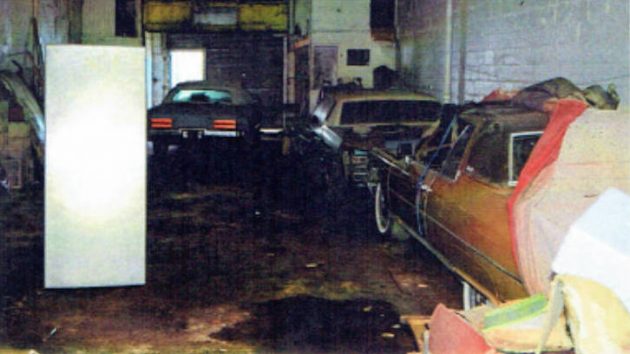 Update – After selling many of the cars in her son's collection, Yvonne has a couple let. Now that she has more time to deal with inquiries, she has sent us more information about the 1966 Thunderbird and the 1973 Cadillac Coupe DeVille. You can find the Thunderbird here on Facebook and the other cars are available Exclusively here on Barn Finds! Be sure to take a closer look at the cars and contact her via the form below for additional photos or to make an offer!
Reader Obbie W recently contacted us to see if we could help him find good homes for a collection of cars. He's been charged with helping a Ms. Yvonne Bowsky liquidate her son's estate, which includes 13 cars plus a car trailer. Ms. Bowsky's son Michael D. Williams collected the cars over the years, but sadly he recently passed away, leaving her to find new homes for all of his cars. It would seem his interests were primarily in late '60 and early '70s American Luxury cruisers, including a sweet '66 T-Bird, two early '70s Cadillac Coupe Devilles, several Buicks and a couple of Pontiacs. All of the cars have been moved to a storage facility, but the lease is ending soon, so they need to get all of these cars sold and moved ASAP! If you see something you are interested in, be sure to message Obbie with an offer.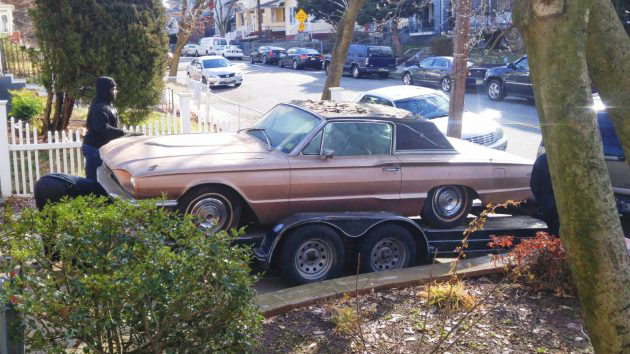 It would appear that the cars were stored in an old warehouse in New Jersey. They were kept under car covers and most appear to be in good shape. According to Obbie, several of the cars already run and are ready to go. And all the necessary paperwork has already been done to allow Ms. Bowsky to sign over the titles, all the vehicles come with clean titles. If you have any questions about a specific car, please ask in the comments section or send Obbie a message! Be sure to scroll down to see each of the vehicles.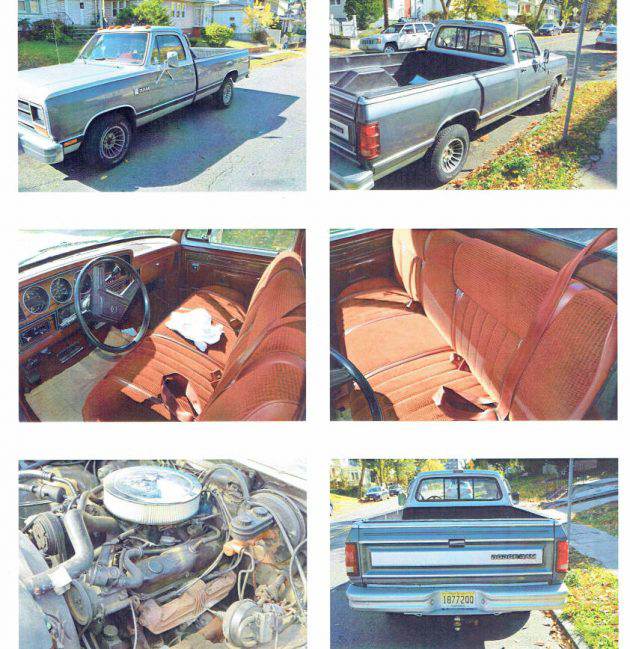 SOLD – 1986 Dodge Ram Royal SE – This truck looks to be in decent shape, but Obbie describes the condition as fair. There is no word on whether the 360 cui V8 engine is running, but these trucks are durable and easy to work on.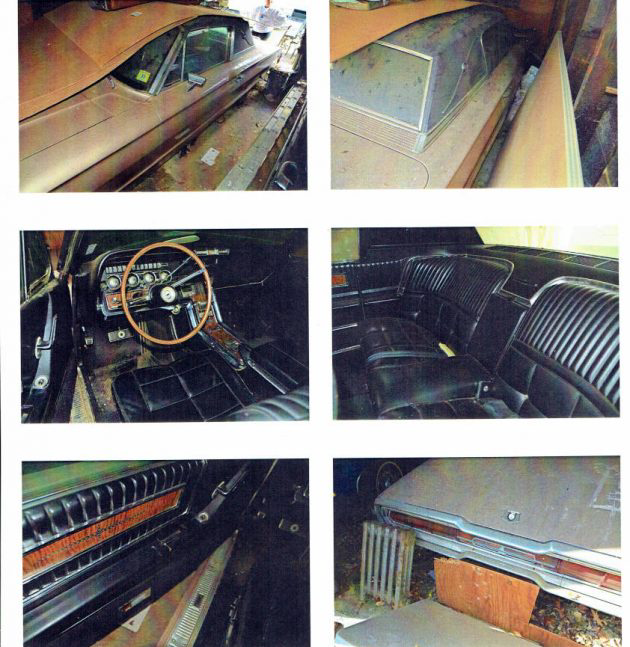 1966 Ford Thunderbird – This T-Bird is a 2 door Town Landau and is in nice shape. It is said to run and is equipped with the 390 cui V8. The odometer is showing 77k miles, but it's an older restoration, so it's hard to say if that's accurate. With a little work, I think this could be a nice driver.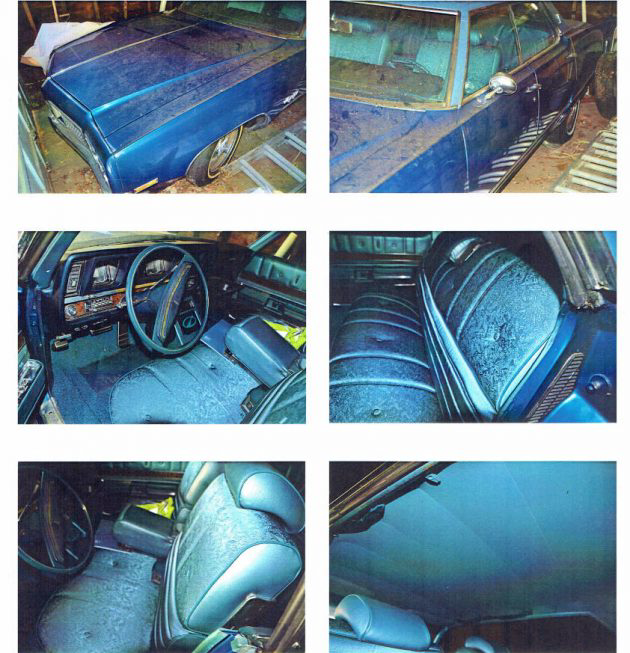 SOLD – 1970 Oldsmobile Ninety-Eight – Wow, look at that interior! That is a lot of blue floral print. It looks to be in good shape though and is starting to grow on me! The 425 cui V8 should offer plenty of power to move this big 4 door.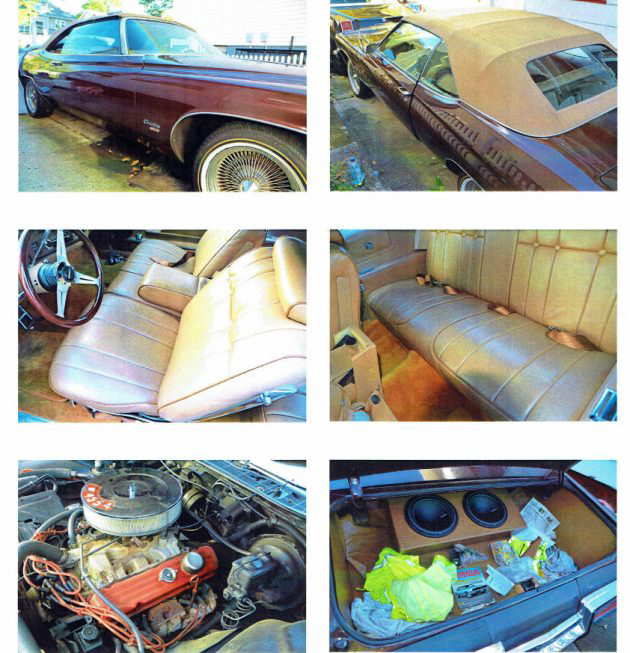 SOLD – 1973 Buick Centurion Convertible – Talk about a massive convertible! You certainly won't feel cramped cruising around in this drop top. It's powered by a 250 horsepower 455 cui V8, which should be more than enough engine to get you around town. It has a few custom bits, but all it would take to get it back to original would be to find factory wheels, install a factory steering wheel and remove the speakers from the trunk.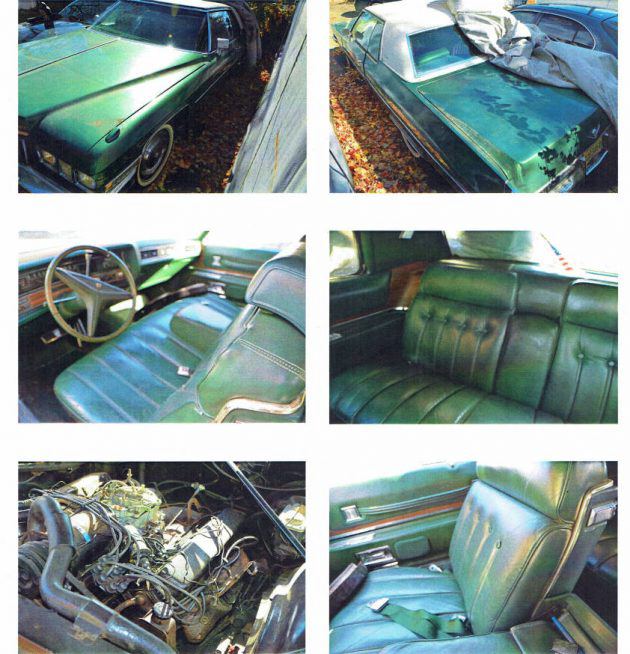 1973 Cadillac Coupe Deville – This green giant is said to be in serviceable condition (in other words it needs work), but it looks to be complete. Being a '73 means it's equipped with the 220 horsepower 472 cui V8. If it were a few years newer, it would have the 500 cui V8. I can't imagine needing so much engine, but these Cadillacs are quite heavy.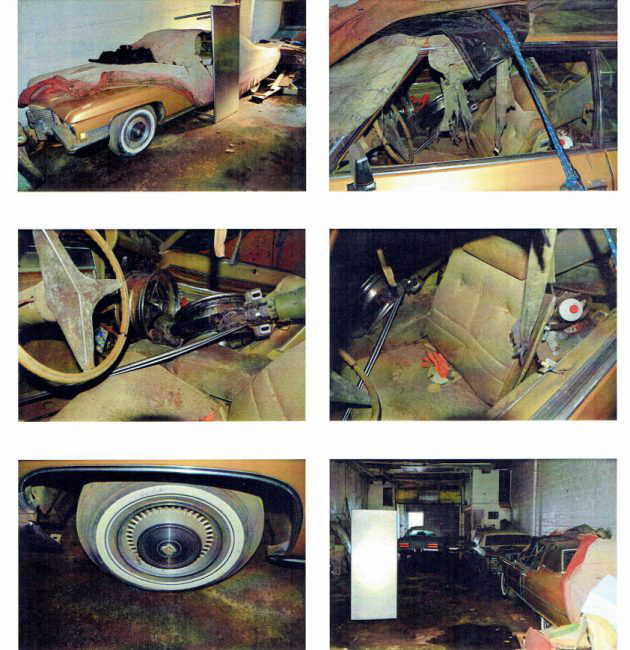 1972 Cadillac Coupe Deville – This '72 is also powered by the 472 cui V8, but sadly it's in pretty rough shape. They body looks to be in decent shape, but the interior is rough and there's no word on the condition of the engine. It looks like there are some spare parts in it, but I can't tell if they go to this car or to something else. Maybe the wheels in the passenger seat belong to one of the other cars?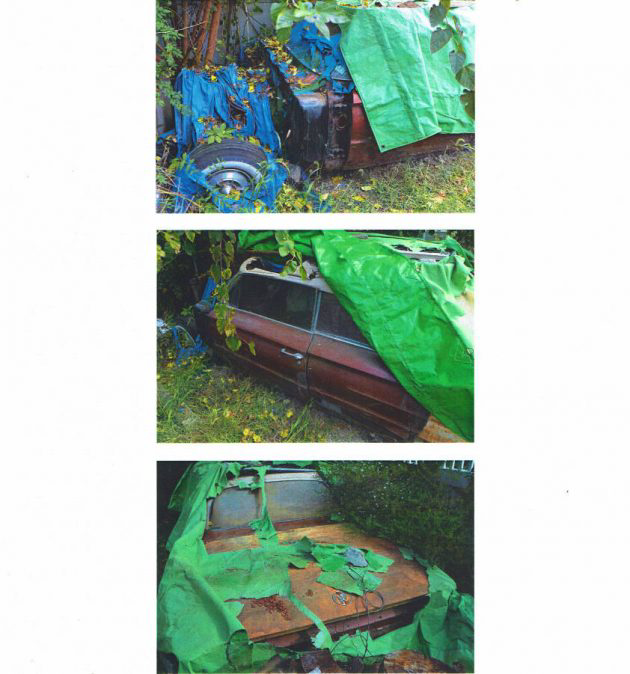 SOLD – 1962 Buick Invicta Convertible – This Buick is, well, it's rough. It does have it's 401 cui V8, but it's been covered with a tarp and is in unknown condition. This convertible will either be completely restored or used as a parts donor.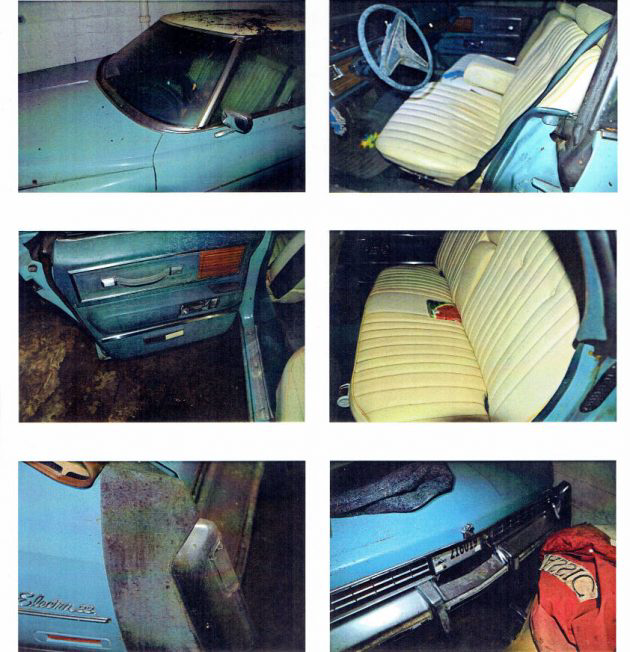 1975 Buick Electra 225 – And we have another big blue sedan! This Electra sadly isn't sporting a wild blue interior like the Olds, but it's still a massive luxury land yacht. There's no word on the condition of the 455 cui V8, but it's said to be in poor condition and will need to be restored. I'm not sure there is a lot of interest in restoring this era of Buick Electras, but someone might want to take it on or possibly use it as a parts car.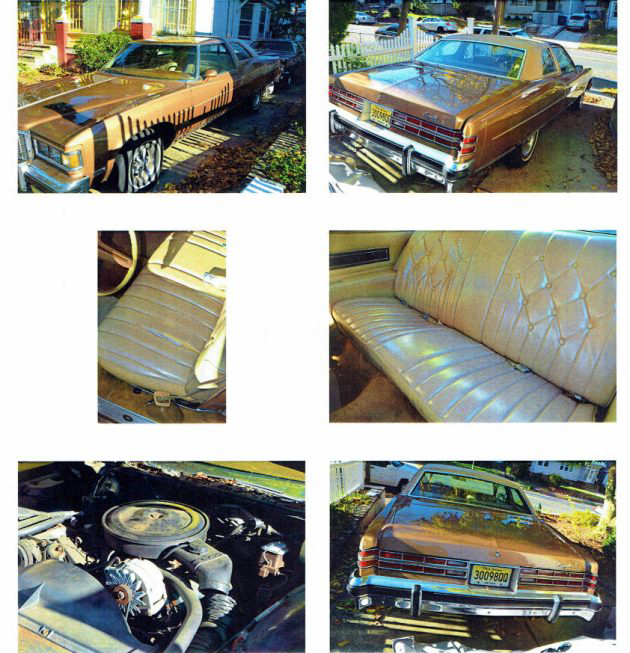 SOLD – 1976 Pontiac Bonneville Brougham – This Pontiac looks to be one of the nicer cars in this estate. It's equipped with the 400 cui V8 and is said to be in good shape overall. The interior certainly looks nice, although there is one tear in the driver's seat. With a good cleaning and a little work, this could be a nice driver.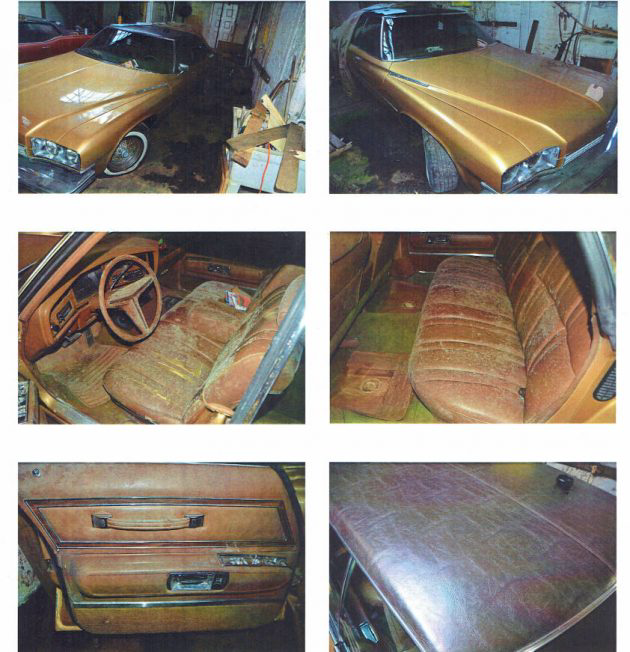 1973 Buick Electra 225 – There certainly isn't a shortage of big luxury cars in this group! The warehouse they were stored in must have been fairly large to house so many big 4 doors. This Buick is packing the 455 cui V8, but Obbie doesn't say whether it runs. He does say that it's been repainted and needs some work. The seats definitely will need some attention and what is happening with the carpets?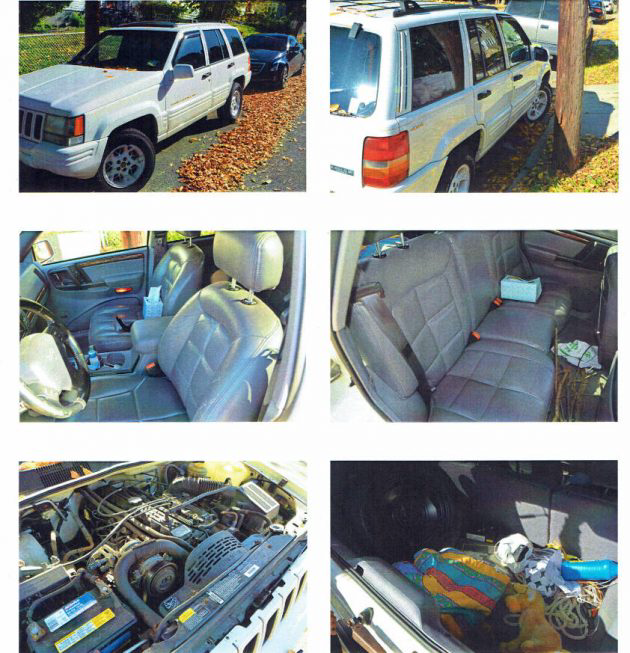 SOLD – 1998 Jeep Grand Cherokee Limited 4X4 – This Jeep is the newest car of the bunch. It is packing the 4.0 liter inline 6 and has 187k miles. Considering the mileage, it looks to be in decent shape and is said to be in sound condition.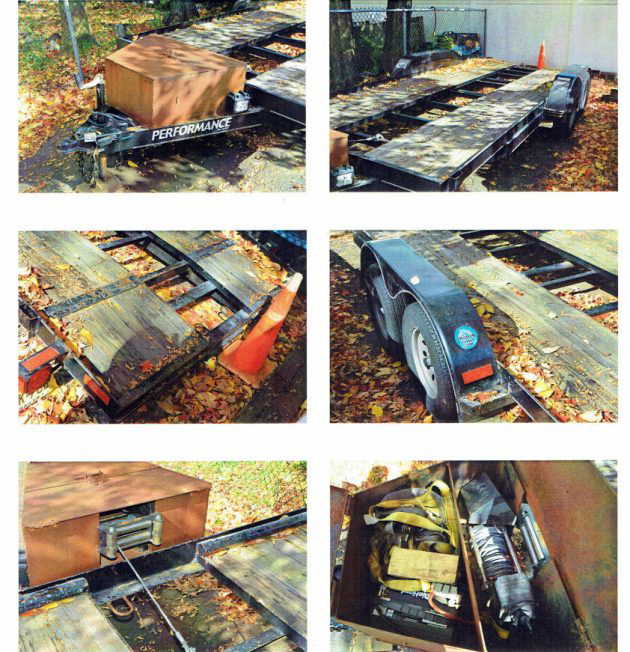 SOLD – 2007 Parker Performance OC7718 – There's not much to say about this tandem-axle trailer, other than that it's a trailer with a winch. If you decide to buy one of the cars, you might want to get the trailer as well, so you can tow the car home!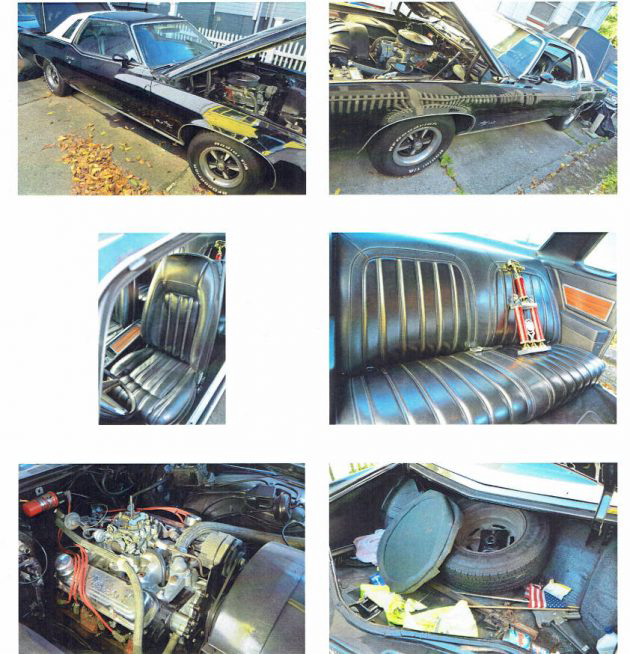 1977 Pontiac Grand Prix SJ – Personally, I think I saved the best for last with this one! While the Grand Prix wasn't much of a performance car by '77, the SJ option certainly made things more interesting. And based off of the trophy in the back seat (which the SJ won for originality), I'm going to guess this car is in nice overall condition and that Michael was quite proud of it!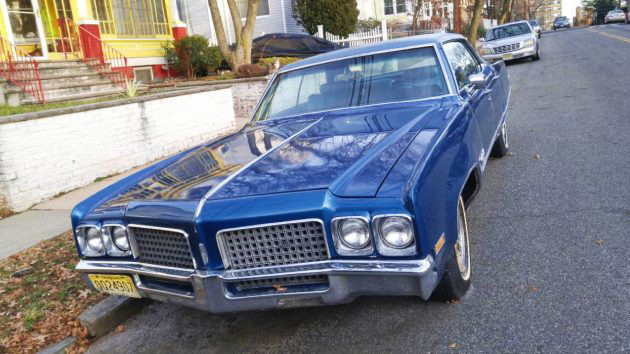 I want to thank Obbie and Ms. Bowsky for listing William's car collection with us! I had a chance to speak with both of them and had a wonderful conversation about the cars and Michael. It sounds like he was a true car nut, he even turned his mother into a bit of a car person, that did his best to keep his cars as original as possible. I hope we can find good homes for all of them and quickly at that! And if you happen to have a collection of old cars that need new homes, please consider listing them with us.