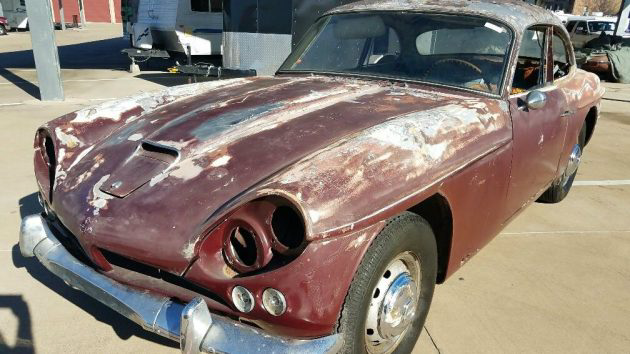 A Jensen CV8 is an acquired design. By that I mean that most folks initial impression is something along the lines of "what were they thinking? They had a clean sheet of paper and produced that?" Most folks probably continue feeling that way, but I, as a lover of eclectic British cars have grown to really appreciate this car and its polarizing styling. This particular 1965 example of British fiberglass expression is located in McKinney, Texas and is listed for sale here on eBay, where bidding is just over $5,000 as I write, but of course that hasn't been enough to meet the reserve.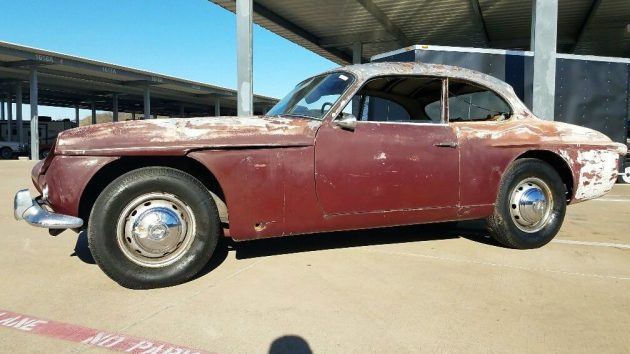 Unusually, this CV8 is left hand drive; according to the seller it is one of only ten CV8's delivered in that configuration. Being a fiberglass body, there's no rust in the panels of course, but there's certainly some work to be done. You can view them much closer in this folder of 100 pictures posted by the seller, which will give you plenty of views of stress cracks, gouges and the like.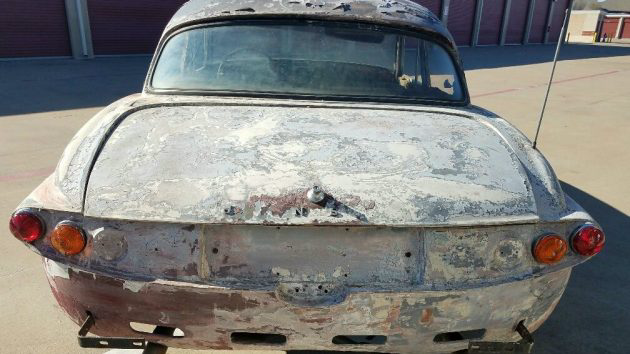 Again, the styling is an acquired taste!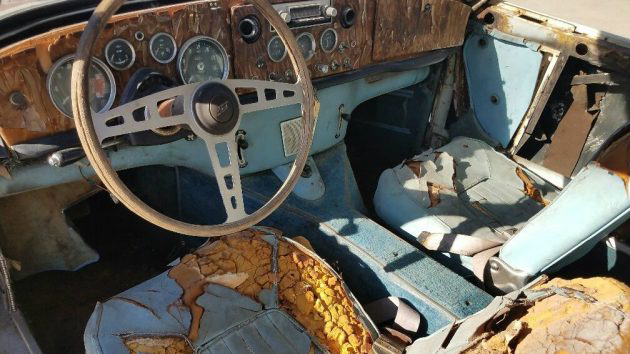 While the interior is pretty shredded, everything still seems to be there. Yes, a lot of work, but it can be done. This was a hand-made car in the first place. The car has been in dry Texas warehouse storage for many years.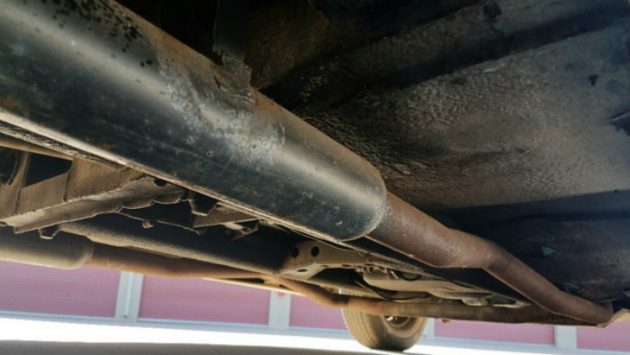 The steel underside appears surprisingly sound! Now I'm really interested. I wish I could do something about it. Maybe you can? The only things the car is missing are the headlights, rear bumper and rear windows. Now those last two aren't trivial unless they are flat, but I could live with Lexan or Plexiglas for a while until I could either find them or have replacements made. And they look flat to me, which would be great!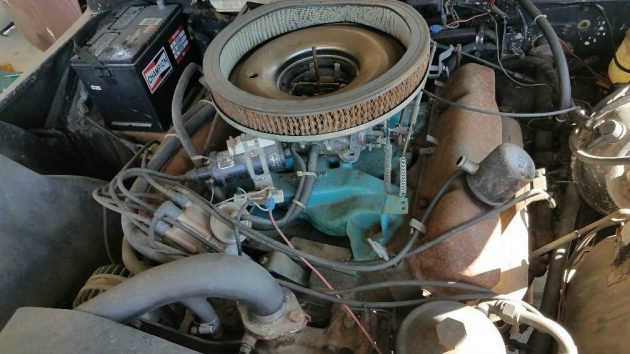 Before you ask, it runs on a bottle! This is a 383 Chrysler V8, and that, coupled with the late specification and left hand drive, makes this literally one of two cars built with this mechanical specification and the only one that was originally off white with powder blue trim. I'm guessing something like the famous Ford color Wimbledon White. So would you give this car a chance? I know I would! Let us know if you are the winning bidder!