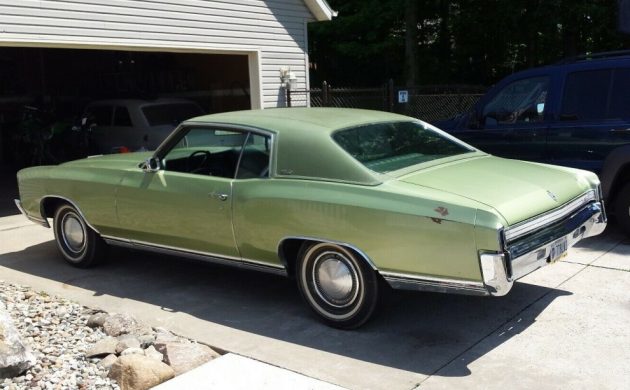 By 1970, Ford and Pontiac had run away with the "Personal Luxury Coupe" segment of the domestic auto market. You could actually argue that Ford created it in 1958 when they converted the Baby-Bird Thunderbird into the Square-Bird. But Pontiac joined the fray in '69 by moving its Grand Prix from the full-size platform down to the intermediate chassis. Seeing this, Chevrolet jumped on the "me-too" bandwagon and came up with a stretched, luxury version of their mid-sized Chevelle and named it "Monte Carlo".  What we have here for review is a survivor example of a first-gen MC in the form of a 1972 model. It is located in South Bend, Indiana, and is available here on eBay for a current bid of $6,200, reserve not met as of this writing.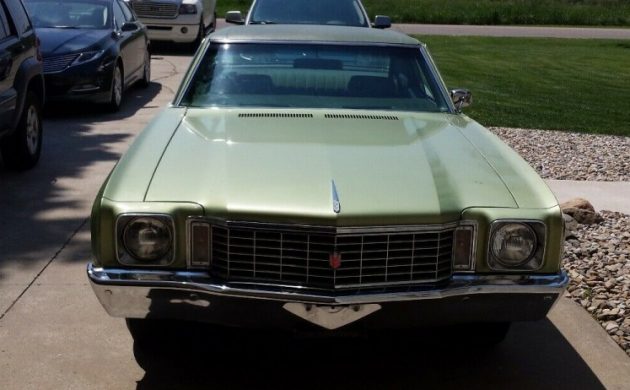 The first-gen (1970-1972) Monte Carlo is by far, my favorite. So much so, that I wouldn't consider owning any other generation but I'm not a "Personal Luxury Coupe" (PLC) kind of person. And always one to be in the minority as I am, about 181K buyers felt differently about PLC's and stepped up and made a purchase in '72.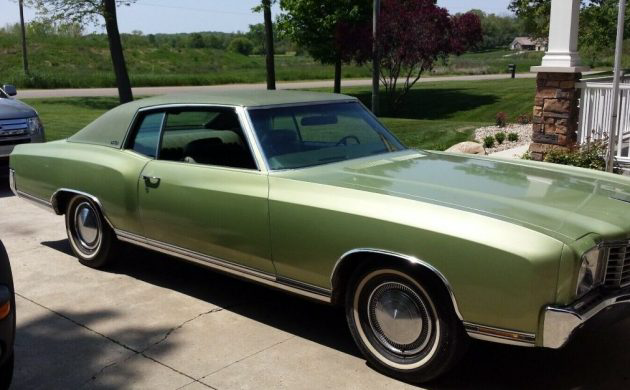 The photos included in the listing for this base model '72 Monte aren't the best but they still paint a pretty good picture of this 93K mile survivor. And speaking of "paint" it's good to be green as this baby is triple green, exterior, vinyl top, and interior – it's all so early '70s. This car could almost pass for a horizontal avocado freezer! Anyway, the body is solid, with no rust or crash damage, and mercifully, it's minus the frequently found fender skirts. The paint is, as the seller notes, burned through in places but this Chevy still shows very well. The vinyl top is holding its own and the full wheel covers are a nice departure from ubiquitous rally-wheels which seem to adorn about 70% of every old Chevy product in existence.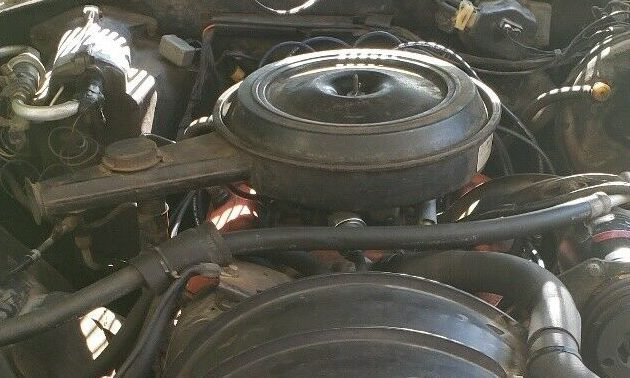 The subject of power was a confusing one in '72. Auto manufacturers decided to start using, what was considered to be, the more realistic the SAE "net" horsepower rating calculation instead of the SAE gross rating calculation that had been in place from 1971 back into the '30s. The net system wasn't new, it too had been around for years and actually manufactures used both in '71. But what happened is when astute buyers saw the power rating for a basic 350 CI V8 Monte Carlo engine drop from 245 gross HP in '71 to 165 net in '72, the assumption was that it occurred as a result of newly enacted EPA clean air standards. No doubt, tightening emission control rules played some part in the disparity but it was more the gross to net substitution. None of this really matters, of course, as it relates to this particular vehicle as the seller claims, "The vehicle runs great and is mainly used for weekend drives". The seller also notes that he has also installed a dual exhaust system which "sounds great". And it will probably wake the engine up a bit, but nothing substantial. Gear changes are handled by an automatic transmission that performed the power to the rear wheels trick in the vast majority of '72 Montes. Actually, Chevrolet made a point in the '72 MC sales brochure of proclaiming, "Sorry, no four on the floor" as they had offered that option in '70 and '71. Chevrolet was clearly trying to disassociate the Monte Carlo from any sporting or performance intentions, allowing the Chevelle to cover that market.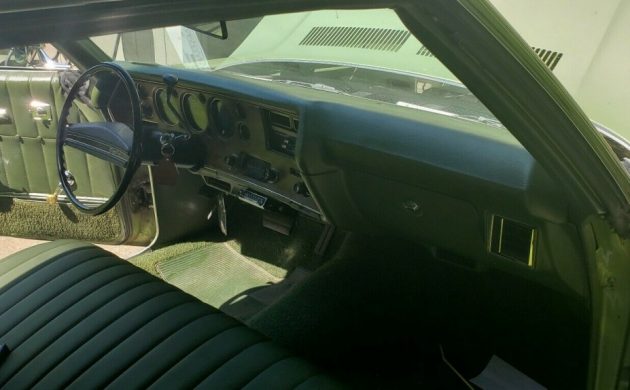 Monte Carlo interiors in '72 came with a bench seat or buckets and a center console as an option. This being a base model, it would have a bench seat as standard equipment and it does. No worries though, as the green cloth interior is in excellent shape. The seller states, no tears in the carpet, headliner, or seats, and none appear. Ditto the dash pad, no splits. This Monte Carlo, as is typical, is a factory A/C equipped car but the unit is non-working, supposedly, because "it needs a charge". Being an old R12 system, it probably needs more than just a charge. In my quest for original radios, this Monte Carlo looks to still have its original Delco unit but there appears to be an FM converter mounted under the dash. That would indicate that the Delco in-dash unit is an AM band radio, only.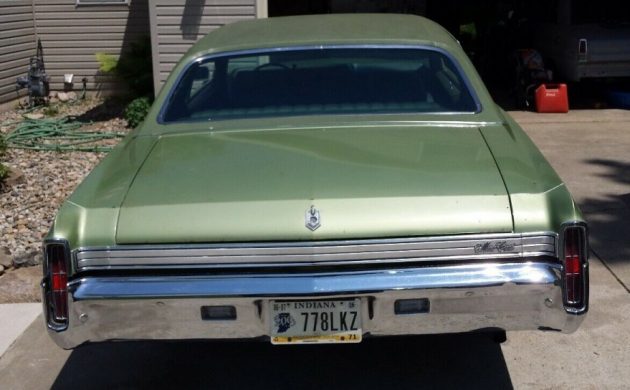 There's a lot of green going on here, but, nevertheless,  this is a very nice car. Sure, a big-block 402 or 454 CI motor would add to the excitement, and the price, but this is still a fine old cruiser. And it would be a nice environment to enjoy a little bit of personal luxury space, don't you think?