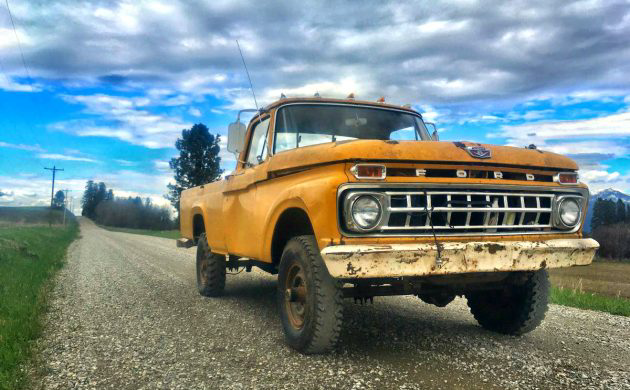 There is no denying that old trucks are cool, but it only adds icing to the cake when it's a 4×4 V8 variety like this '65 Ford F250. Capable of muscling through any situation, this classic Ford looks like a fun pickup for the $3,500 asking price. Check it out here on craigslist out of Kalispell, Montana. Thanks to reader Simon P. for this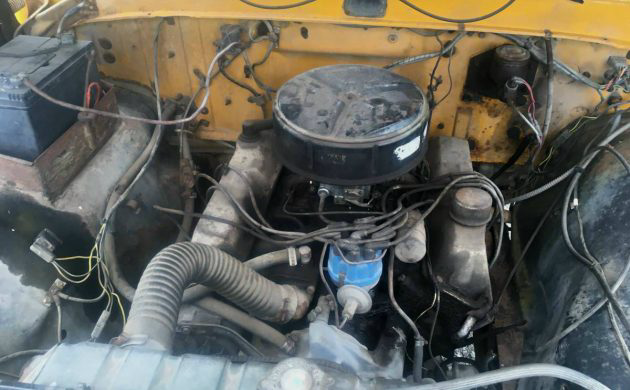 The 352 V8 has almost as much oil on the outside as it does on the inside. Despite its looks, this V8 runs great with the addition of a rebuilt carb, new fuel pump, and some fresh tune up items. Good thing this truck isn't a speed demon as it is equipped with manual brakes. Surprisingly there is little rust to be seen in the engine compartment, but it looks as if there was a minor oil spill on the passenger side inner fender?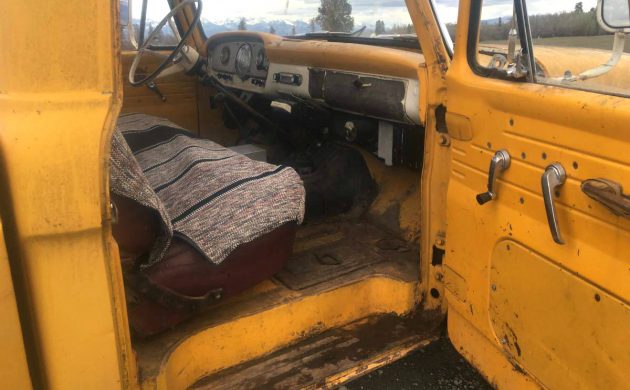 Bare bones and to the point, the interior is in reasonable shape with some obvious paint wear and surface rust on the floors. The steering wheel reflects some wear, as do the door pulls. Looking closely it appears that the glove box and ash tray have been covered with black tape of some sort. One significant treat about this interior is the under dash 8 track player! I am sure that it never skipped a beat while off-roading.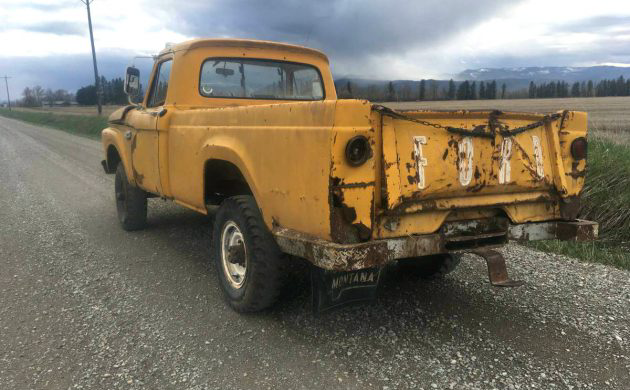 The cab and front end are mostly straight, but the end of the bed is a bit wonky and has some rot issues. Checking out the front end in detail, one notable issue is that the driver side of the hood does not sit flush as it should. If I had to guess it's a rusty hinge and spring issue keeping it from seating down all the way.  Also there is a large dent in the driver door, but it appears to be shallow, or perhaps it has been popped out before. I would say the worst of this truck is the rear of the bed where there is obvious rot, and one side of the bed looks to be bent slightly outward. A truck of this caliber is still a great vintage work horse that looks like it was recently used just yesterday from the extensive dirt in the bed and in the door sills. Featuring a solid 4×4 platform and great vintage looks, could you put this F250 to work?