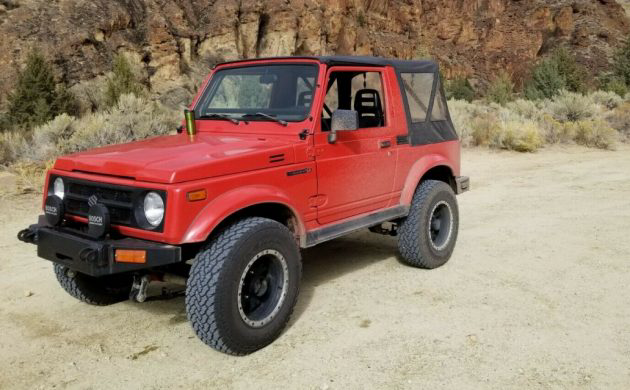 Suzuki's Samurai found success in global markets as the Jimny, but unfortunately, that was not the case in the United States. Partially due to its cheaper price tag, the Samurai originally outsold its most notable competitor, the Jeep Wrangler. However, after a now heavily debated Consumer Reports claimed the compact off-roader had a propensity for rolling over, the Samurai's sales never recovered. Suzuki ultimately pulled the Samurai from the U.S. market after 1995, making this 1993 Suzuki Samurai JL that's available here on eBay a great specimen of this ride that was ahead of its time.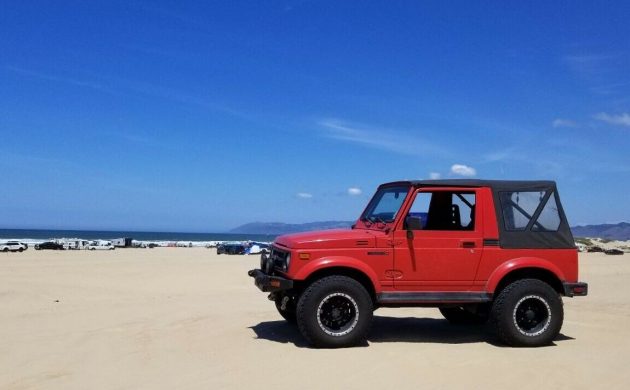 This Suzuki is available in Granite Bay, California with a clean title. The seller purchased the vehicle when it was bone stock from a friend who was a "Samurai fanatic," and the vehicle was stored indoors.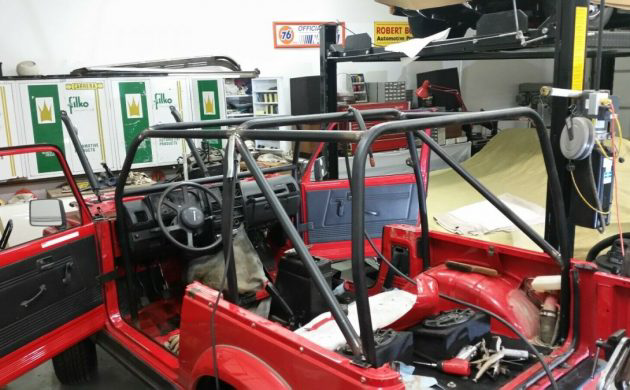 Even though this Samurai saw some use in off-road terrains, none of it was too harsh: the seller mentions that it reliably traveled on forestry roads and across an occasional creek. Thanks to this, the body remains in good shape, and the vehicle retains its original paint. The exterior has all of the original fender flares and trim, but there are also some modifications, such as a reinforced custom front bumper for safe towing, a six-point roll cage, beefier tires, and suspension from Samurai specialist Trail Tough.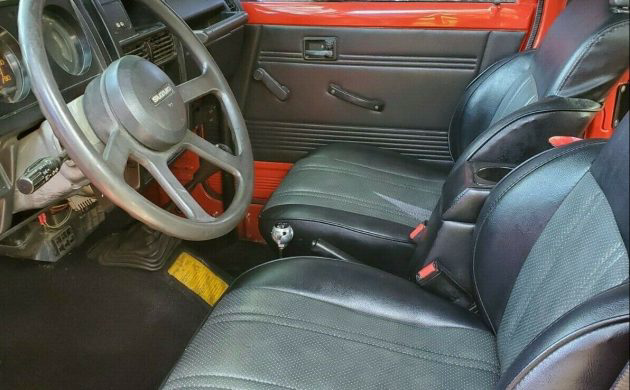 The interior is very basic, but also very tidy, featuring reupholstered front seats that match the door panels.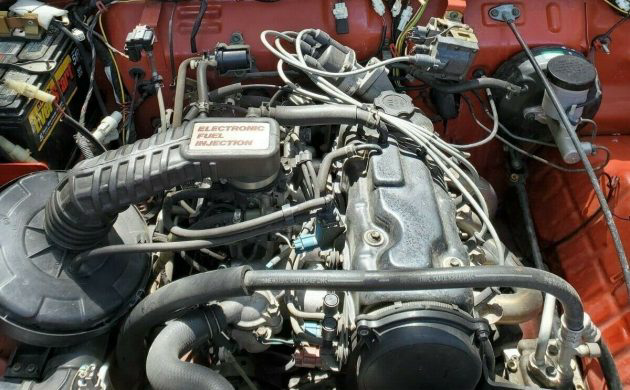 Under the hood, you'll find a fuel injected 1.3-liter 4-cylinder engine, which pairs to a manual transmission to drive all four wheels. The advertisement does not include mileage details, but this example spent a lot of time towed behind an RV, so the odometer may provide an inaccurate representation. The driveline also has some improvements, such as a Doug Thorley header and Trail Tough low range transfer case with a true neutral for towing, but otherwise, everything is stock and works as it should.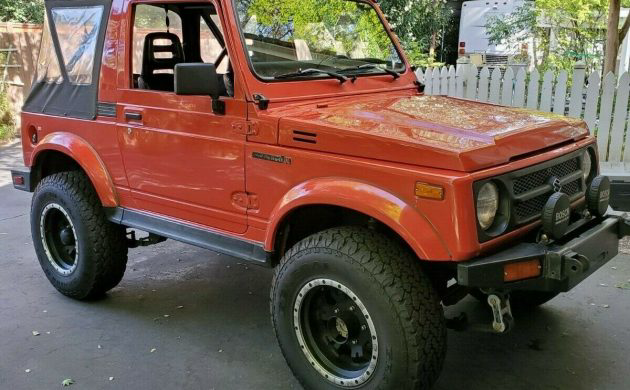 At the time of publication, bidding for this Samurai is at $6,900. Would you use this Suzuki for your next off-road excursion?
Have something to sell? List it here on Barn Finds!