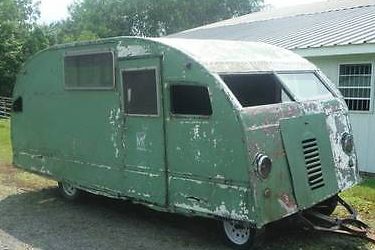 It seems the age-old problem of not being able to drive your house is nothing new, and that for generations, we've been trying to find ways to have our cake and eat it, too. This unusual Graham Housecar is indeed an oddball, but it also hails from an era where the unconventional had as much of a chance at being produced as anything else. Find this oddball camper car here on eBay where the reserve has just about been met.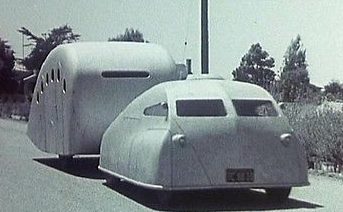 Thanks to Barn Finds reader Peter R. for spotting the Graham, which has built up some level of internet fame due to being sold once before in the last five years. The seller includes some archival photos of what this Graham may have been born from in terms of creative vision, but it doesn't help us sort out the history. Supposedly, the Housecar was built with Chrysler power, but the mechanical bits were clearly stripped long ago – so we don't have any easy hints as to what would constitute "numbers matching" details.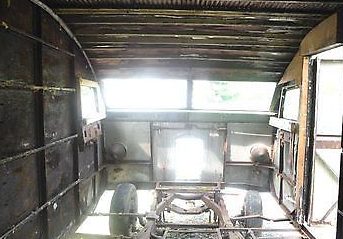 The last time it appeared on eBay, it was supposedly offered by the junkyard where it had been sitting for years. The seller bought it, stripped out the insides for restoration, and has now lost interest in the project. I suspect this would be a massive undertaking if you wanted to restore it to OEM condition, but given the limited amount of information available, I'd say a blank slate is the best way to approach rebuilding this Graham. The seller will include the Chevy Stovebolt 6 and 3-speed transmission he intended to install.
Attractive, it ain't. But for a project that no one will see coming, and that you can sleep in whenever you tire of cruising the USA for vanning events, this Graham looks like it has the potential to offer heaps of fun for not a lot of money up front. Some of the commentary indicates this Graham rode on a Chrysler chassis, so perhaps some of the parts sourcing won't be as difficult as we'd expect. If any of our readers have more insights into the history of this unusual Graham, feel free to let us know in the comments below.