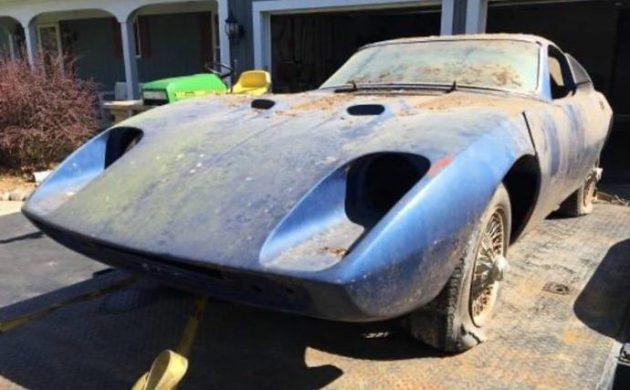 The Fiberfan Jamaican is one of the more notable creations from the legendary kit car company, mostly because of the incredibly sexy body that was typically mounted over MG, Austin Healey, or Triumph underpinnings. While the company was certainly known for producing some of the better finished kit cars of the era, the Jamaican was exotic in comparison. Later editions even featured a Fiberfab-designed chassis that could accommodate V8 powerplants and looked like a viable alternative to a Corvette from the same era. This barn find Jamaican is the earlier model that's mounted atop a 1964 Triumph TR4 chassis and listed here on Facebook Marketplace for $7,995.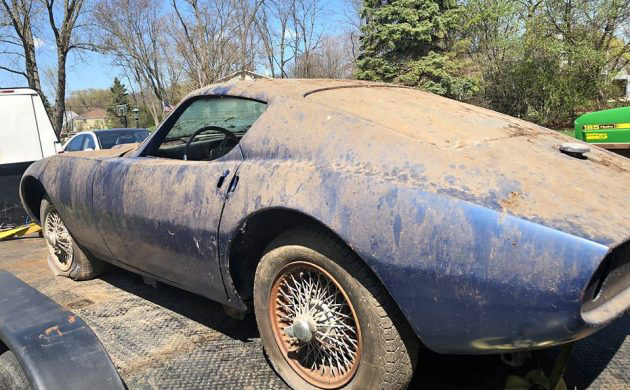 The car is located near Milwaukee, Wisconsin, and has clearly been in the barn for some time. It still looks quite pretty, even caked in years' worth of dust, and the wire wheels still look beautiful even if they've been dulled by surface rust. The Jamaican was an incredibly flexible platform in that many owners ditched whatever engine came with the donor chassis and found myriad ways to add more powerful mills, creating a sort of supercar on the cheap that went as fast as the svelte body would indicate. Some owners have even dropped in the 3.4L V6 from the Pontiac Fiero, but plenty of additional fabrication work is required.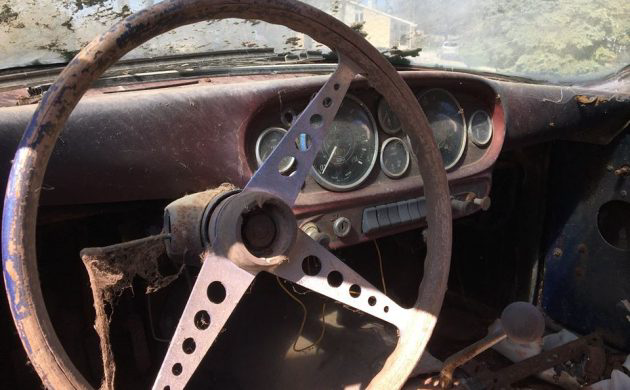 The listing does not provide much detail on the Jamaican's past or what sort of condition the chassis is in. The TR4 chassis is certainly repairable if it's rusted through, and if it is, online experts seem to indicate that the MGA chassis is the way to go if you want to own a Jamaican with the best possible handling characteristics. Not surprisingly, plenty of parts like all of the body glass were lifted from other manufacturers, such as the windshield (1965 Chevy Corvette), side windows (Karmann Ghia), and rear window glass (Porsche 911). Years ago, one of the commenters on a previous Barn Finds story about a Jamaican mentioned he and his brother worked for Fiberfab back in the day – perhaps he'll chime in again in case anyone needs help finding spares for this restoration project.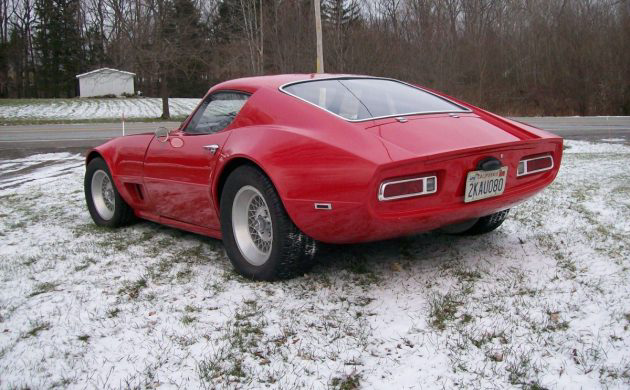 Here's the later Jamaican II fitted with a V8 and mounted on a chassis built by Fiberfab to accommodate the larger powerplant. Very few of these are known to exist, but it really goes to show you just how much potential this body design ultimately had. It's like a combination of a vintage Lamborghini and Corvette, all for significantly less money than either of those cars from the late 60s or early 70s would cost today. This barn find Jamaican may not have the same chops at the later V8 cars, but it can still be made to look like a piece of vintage exotica that would otherwise be near impossible to acquire for any number approaching this example's purchase price and subsequent restoration costs. How would you restore it?