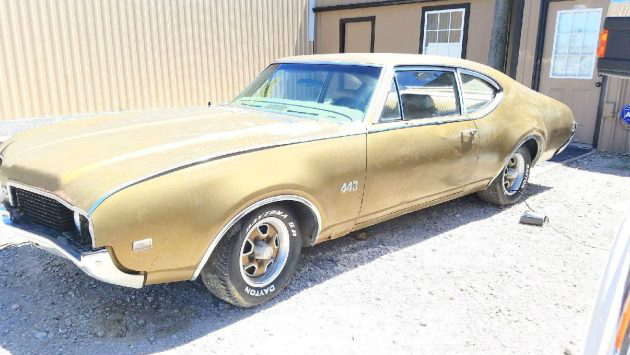 Sometimes you come across a car that is a little bit rough around the edges but you just know it has a lot of possibilities. This is one of those golden opportunities–if the price stays reasonable. It's listed for sale here on eBay and for the moment is at a very reasonable $3,850–unfortunately the reserve isn't met yet and the sheer number of bids lead me to believe the price will rise a lot before the auction ends. The 442 is located in Houston, Texas.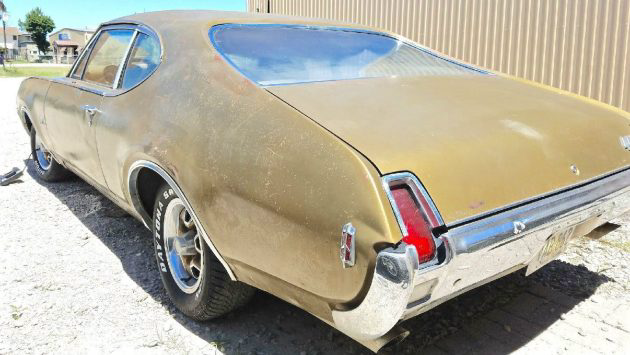 As a confirmed Ford/Triumph guy, I have to say I really appreciate the styling on these late 60s/early 70s GM mid size fastbacks. Just look at the way the bumper is completely integrated into the design! This particular 442 is claimed to be numbers-matching and have 71,000 original miles. While there is some rust at the bottom of each front fender, the seller has patch panels that look like they were cut from original GM fenders to be cut in, and there's a nice character line in the fender that will help to hide the repair.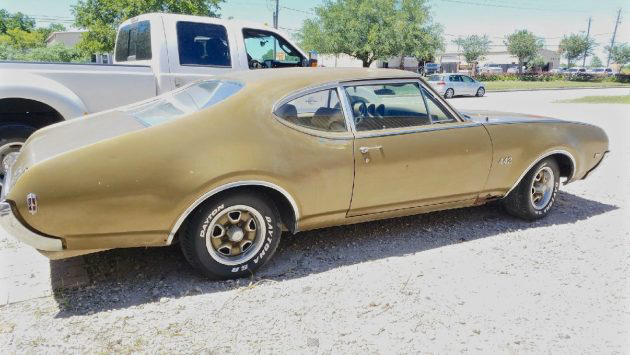 I don't know for sure if this is the original paint or not, but the color sure fits the car well! The ad also states that the floors and trunk are solid as is the underside.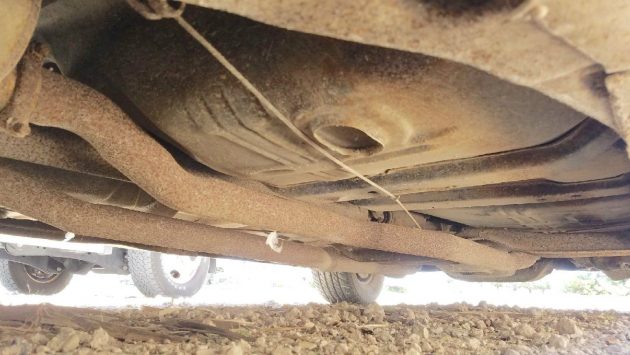 Speaking of the underside, here it is, and it appears the seller is telling the truth. Surface rust only, and I don't see anything to worry about. Of course, an in-person inspection may tell more, but it could look a lot worse. The seller tells us it's been stored inside for the last 25 years.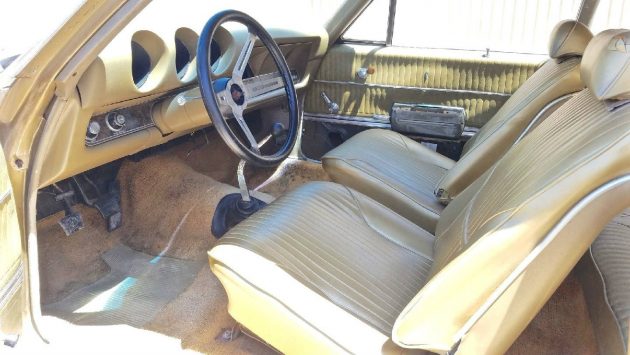 Moving on to the interior, if those are the original seats, I can start to believe the mileage claim. An interior like this gold stands out so much in an era of black, gray, and beige. Not only that, but for those shift it for yourself lovers like me, it even has a four speed!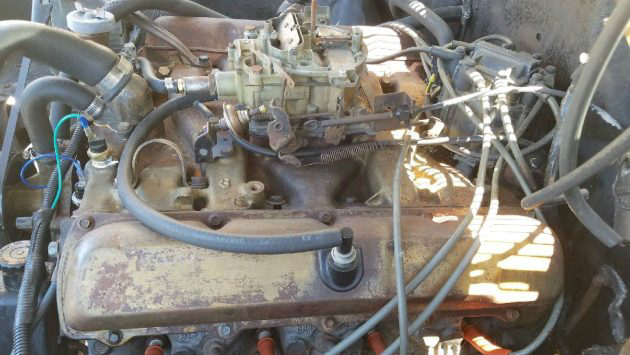 The seller tells us this is the original 400 cubic inch V8, and it was started less than a year ago off a bottle. I'm sure you'll have some recommissioning work to do, but I think the end result would be terrific!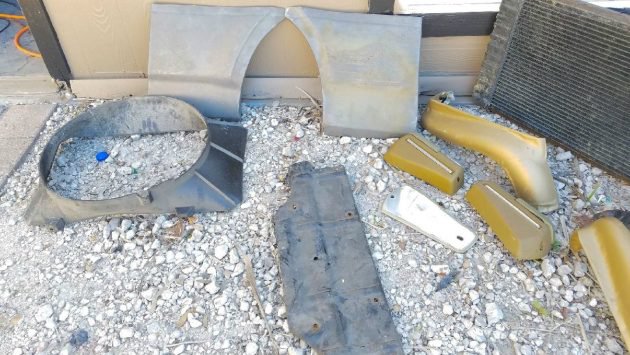 Not only does the seller have the patch panels, there are some nice interior parts there as well. I think this is a golden opportunity, or at least it will be if the price is right. What do you think it's worth?