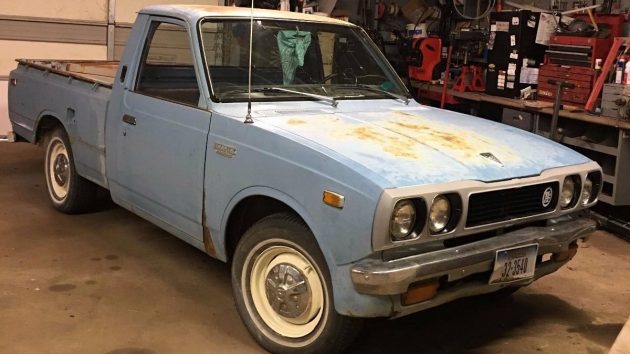 Given the huge following for these small Toyota trucks, I'm guessing this one won't be around long given the price. If it were closer to me I'd be going to pick it up rather than writing it up. The 1974 Hilux is listed here on eBay with bidding beginning at $1,000, but a buy it now of only $2,000. This is one case where I wouldn't bother with the week of waiting and bidding–that buy it now looks good to me. Unfortunately for me, it's waiting for a new buyer in Chicago City, Minnesota.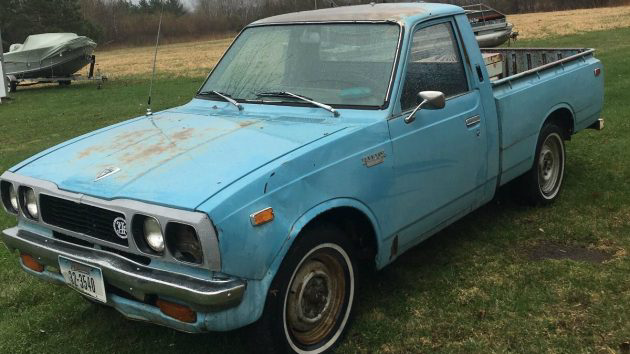 I think the first photo represents the truck as it is now, and these others are "as found." I'm not sure of that, though, and frankly I'd be happy with this little truck either way. Given the numerous dings, dents and scratches it's obvious this truck was used as a work truck, and I'd be very surprised if the 63,000 miles showing aren't at least 163,000 or more. The thing is, it doesn't matter much with these little workhorses; they just don't quit until they rust into nothingness.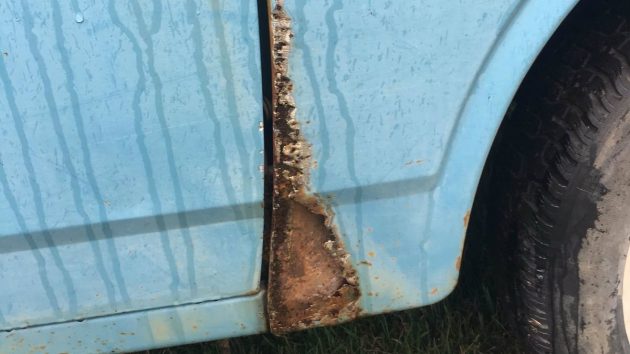 Speaking of rust, there is some of course, being an early Toyota truck you're almost guaranteed that. However, it's all manageable, and quite frankly I'd be buying this truck to use, not to pretty up too much.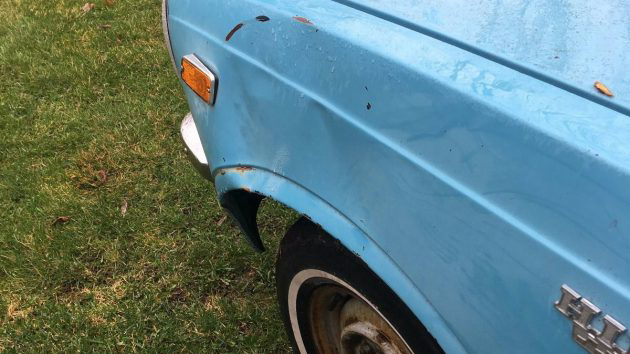 That's not to say I wouldn't perform some hometown behind the barn hammering and perhaps some welding as well. Follow that up with a $799 paint job at the local discount chain paint shop and you'll have a work partner for a long time to come.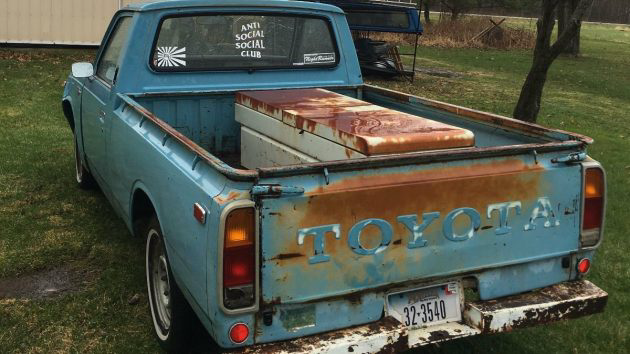 The bed actually looks surprisingly solid, although we don't get to see the bottom of it. Usually by this point there are holes through the sides at the bed floor. The seller tells us it's from Montana and that contributes to the lack of rust.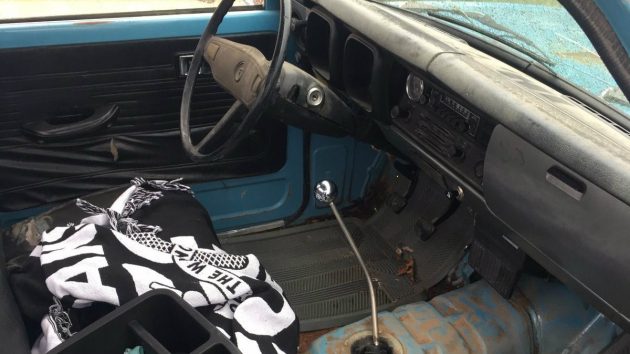 The interior is just what it looks like; a cosmetically challenged but intact interior that you can hose out after you're done working. We unfortunately don't get to see the engine, but we're told it has a new (remanufactured) carburetor but still needs some tweaking to get it to run perfectly. I'd like to be the one fiddling with it–how about you? Anyone else need a small truck?