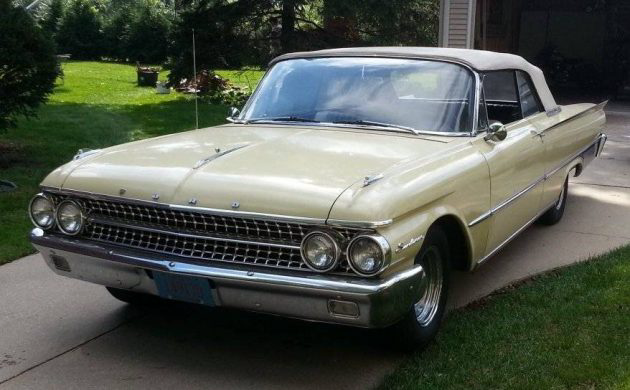 This Ford Galaxie Sunliner is a nice looking car that would make a great fine weather cruiser next Summer. Why not buy it now and get it ready over the Winter? Sounds good to me. You will find it listed for sale here on Craigslist. Located in Glendale, Wisconsin, it is being offered for sale with a clean title. The asking price for this Sunliner is $26,500. Barn Finder Michael spotted this one for us, so thank you for that Michael.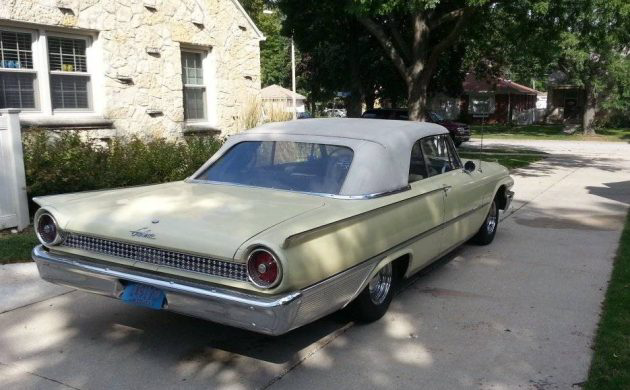 The seller states that the Sunliner has traveled a mere 45,000 miles, but I always look at these claims and hope that the seller does have documentary evidence to back this claim. The car itself looks really nice, and there are no obvious problems to note at this stage. The top looks good, as does the paint. The wheels aren't original, but the seller does have the original wheels and hubcaps, and he believes that he also has two of the original tires.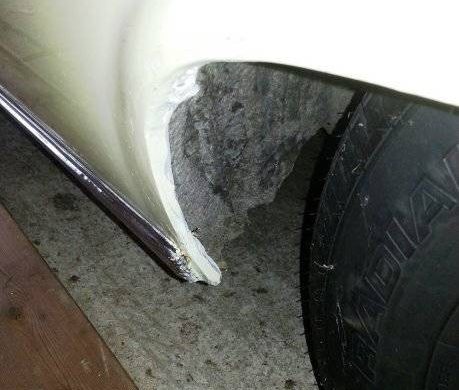 This photo is one that has caused me to stop and draw breath. The seller states that the car wears its original paint, but I can't help but feel that there may have been some touching-up done to the car. To me, that looks like paint on the chrome trim, which is not how it would have left the factory. I have noticed this in a couple of other spots on the car, so I would probably follow up on this.
The seller describes the interior as mint, and it is hard to argue with that description. It just looks nice and clean, with no obvious rips or tears to speak of. With cars like this, sometimes it's the little details that count. The seller states that the car still has the factory tissue holder and tissues. That's just a cool item that you don't see that often.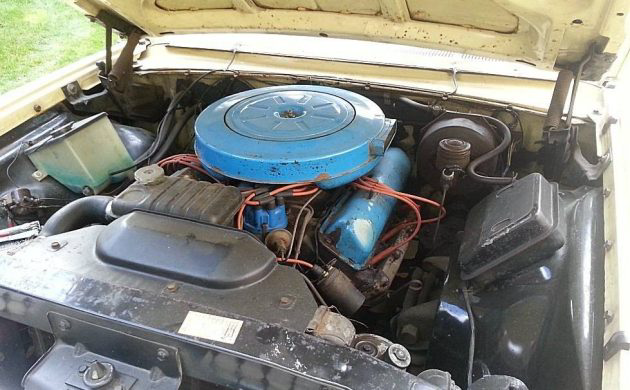 Motivational power for the Sunliner is provided by the 352ci V8, backed by an automatic transmission. The car is also fitted with power steering and power brakes. The seller states that the car runs and drives really well. He actually describes it as floating on the road, which does sound rather luxurious.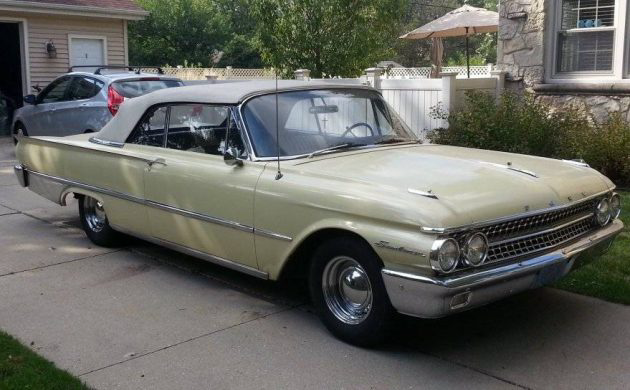 This 1961 Sunliner is a very attractive car, that appears to be in great condition. If those niggling little questions about the possible paint on the trim can be clarified, then it could be a great car to just buy and enjoy. Nice examples are currently fetching prices in excess of $30,000. If this one is clean, then $26,500 would look pretty good.