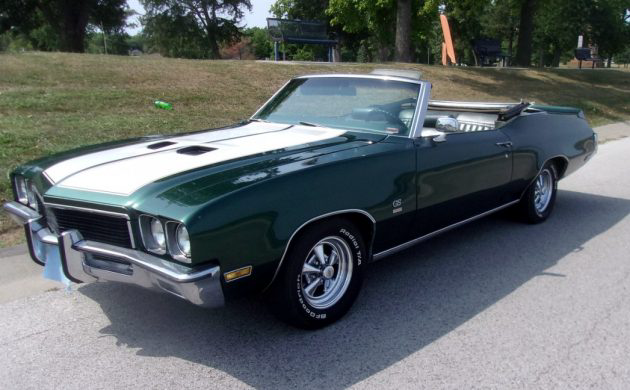 When we're considering 1972 GM A-Body muscle cars, the SS designation too often hogs all of the attention. But there were others to consider, such as Buick's Skylark-based GS. Too often overlooked, it won't be in this case as we have this beautiful 1972 GS convertible to review. It is located in Quincy, Illinois and is available, here on Barn Finds Classifieds for $28,000.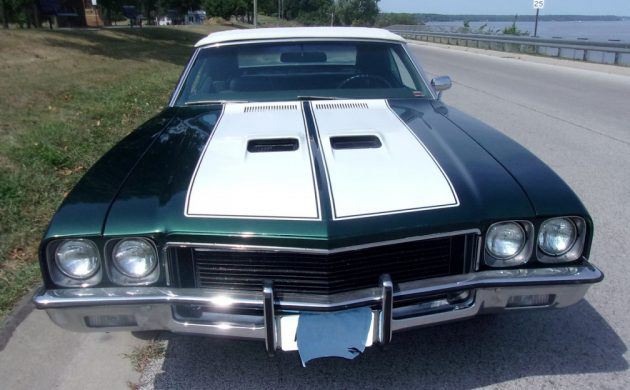 One place where SS met GS in 1972 was the use of a 350 CI V8 engine as the standard powerplant in their respective mid-sized muscle cars. Now we can debate the merits of a somewhat watered-down 350 CI motor's ability to provide muscle car-like performance but regardless of engine, the GS presented the perfect muscle-car vibe. And of course, there were a pair of 455 CI V8 engines which provided significantly more go.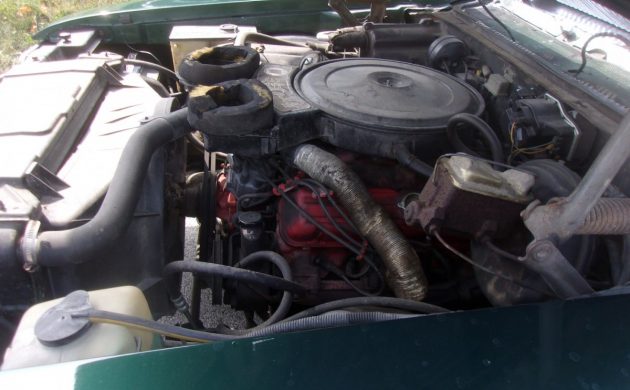 That said, Buick Performance Club stats indicate that of the 8,600 Buick GS models produced in '72, a full 76%, such as this example, were powered by a 190 net HP, 350 CI V8 engine. In a similar vein, this convertible utilizes a Turbo-Hydramatic, three-speed automatic transmission and that gearbox choice was found in 71% of 1972 GSs. Altogether, the seller of this GS claims that it "runs and drives great". The mileage is listed as 5,891, so the odometer has probably been around once, but if maintained properly, this GS should still have plenty of life to provide its next owner with many miles of driving enjoyment.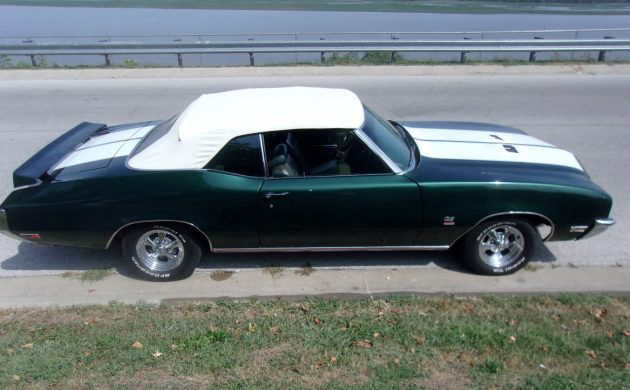 The seller's description of the exterior refers to this GS as "super straight and rock-solid", and the images present as such. But don't take my word for it, there is a substantial pictorial here on Fotki that shows multiple views of this finely maintained convertible. The white stripes and rear spoiler are reminiscent of the GSX option, similar, but not exactly the same. Being green, you'll get no argument from me regarding the color choice, and the deep finish, white convertible top, and Cragar S/S wheels cap off the presentation perfectly. The only things noticed that are out of place are the missing black rubber taillight eyebrows and the length of the rather extended tailpipes. Oh, and rare? There were only 645 GS 350 convertibles built in '72!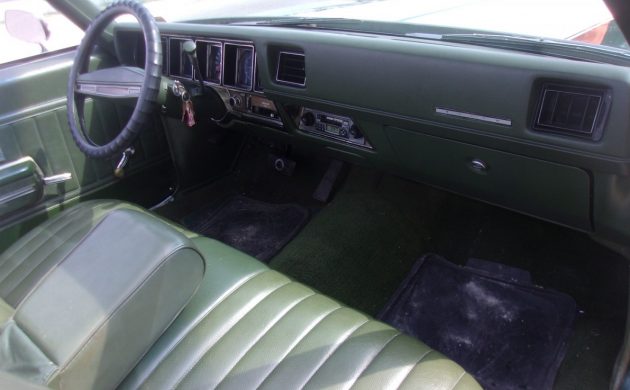 Inside, well it's a green world in there too. But it is all in very well preserved condition. The original buyer did not specify bucket seats and a center console, so this Buick rolls with a standard bench. Being a convertible can be a rough environment for upholstery but that's not the case here as there is no sign of fading or cracking – it's the same story with the dash pad. The interior is a very standard environment, the gauge layout consists strictly of warning lights and no tachometer or clock.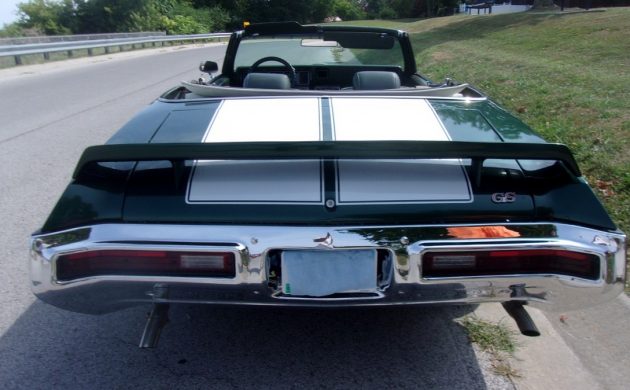 While not a performance barn-burner, this GS will be an excellent, warm summer day cruiser that is capable of delivering respectable performance. And its looks are not to be denied. If you have been considering an early '70s, 350 powered Chevelle or 442, this Buick GS should be on your list too, right?