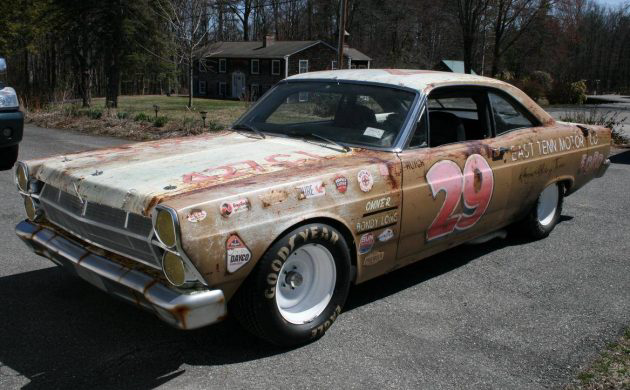 Finding a vintage race car in a barn or farmers field is something most of us dream about. But what if you can't find the right project or can't afford a real-deal race car? Well, you can do what the owner of this 1967 Ford Fairlane did…they built their own. At first glance, this looks like a real vintage race car but it is hiding something underneath. Yep, this car is wrapped to look like an old race car! It can be found here on Hemmings.com with an asking price of nearly $60,000! It's amazing how wraps have evolved over the years. They are now highly detailed and can be designed to look pretty much any way you can imagine. Let us take a closer look at this awesome car!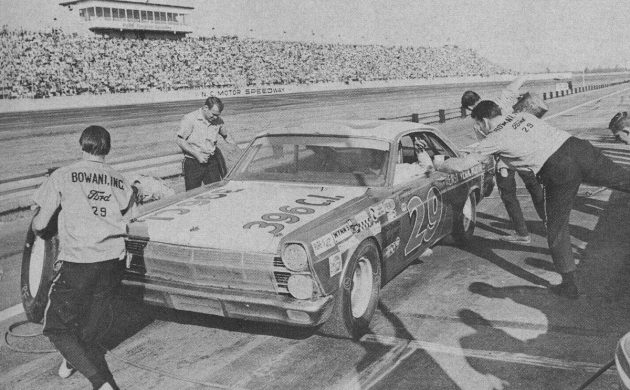 Here is a great shot of the car that inspired this build. Back when stock cars were "stock" cars and what won on Sunday sold on Monday. As you can see, the race version featured a 396 and the car had nine poles and two wins. The replica racer features a new 427 topped with dual quads. The block, heads, and radiator are aluminum. The transmission is a big-block "top loader" 4-speed and the entire package is said to have cost around $30,000. Unfortunately and inexplicably, there is no photo of the engine in the ad.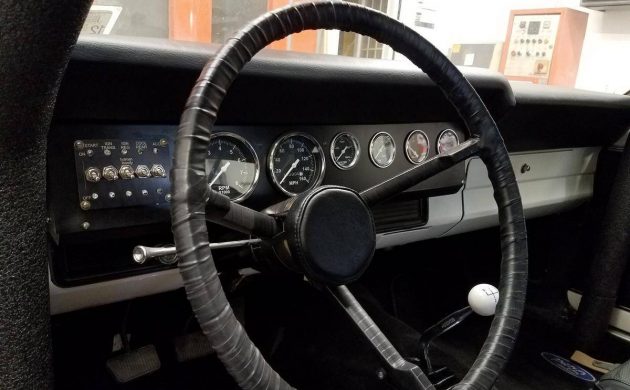 I guess you'd call the interior stock/modified? It is certainly set up for racing with toggle switches and gauges but isn't so over-the-top that it couldn't be enjoyed on the street. Unfortunately, there are only two photos of the interior in the ad, so you can't really tell the quality of work that has been done.
While some people scoff at "fauxtina" or fake patina, wraps like this can be a great compromise. They give you the look of an as-found car, but you don't have nearly the cost of doing a paint job like this by hand. Before the car was wrapped, it was painted a great vintage Ford color called Wimbledon White. This is another advantage of a wrap…Don't like it, take it off. Want to change the look, change it. Overall, this looks like a really fun car to own. I'm not sure the seller will get their asking price, but we'll see. What do you think about this one?