Have you ever wished that you had a couple of extra wheels to power your 4×4? If so, this 1978 Datsun 620 6×6 pickup is something worth taking a peek at. If nothing else, it's pretty interesting and a heck of a build. It's on Craigslist in the Fort Smith, Arkansas area with no asking price; that's never a good sign. But, the seller mentions that they want to trade for a "pontoon Boat, 4×4, or ?"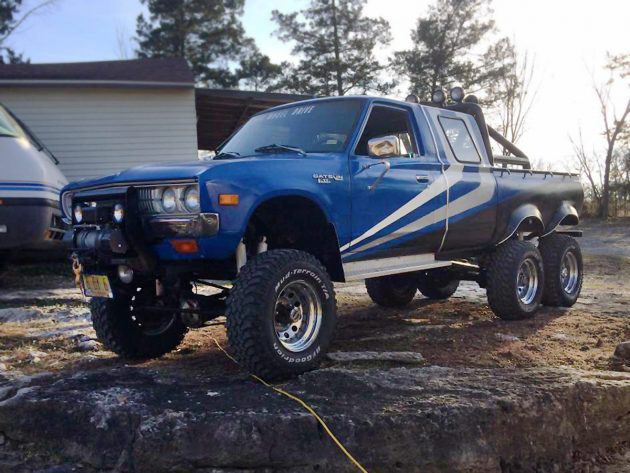 I don't exactly know what an extra pair of drive wheels gets a person, as far as being able to go off-road, which I'm assuming this truck, or any 6×6 vehicle, is for? This one has been in three magazines, according to the seller, and they show a couple of photos of the magazines and an article. Unfortunately, those two and the three exterior photos are the only ones! Ugh.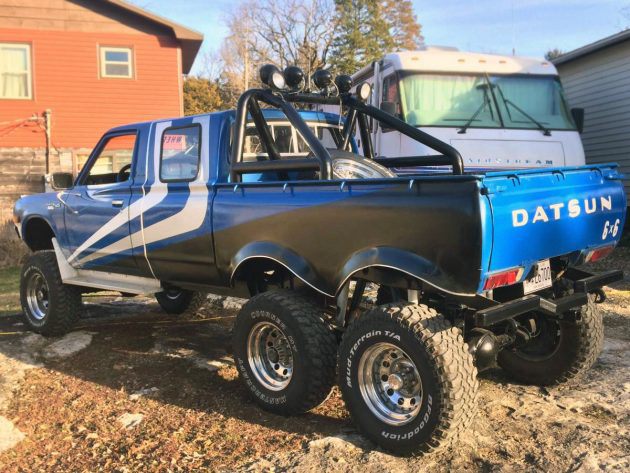 If a person could zoom in on the magazine article, they would read that this was quite a process, as you can imagine. And, it's not an all-Datsun/Nissan truck. There are parts and pieces from Ford, Jeep, Dana, etc. The more I look at this one, the more I like it. We don't see what the interior looks like or the back of the truck bed and surprisingly / frustratingly, with all of that engineering and fabrication, there isn't a single photo of the underside. The engine is a highly-modified 1976 231 cubic-inch Buick V6 with 250 hp and again, there are no photos of it so you'll have to use your imagination. Speaking of that, could any of you imagine a use for a custom 6×6 pickup like this Datsun?