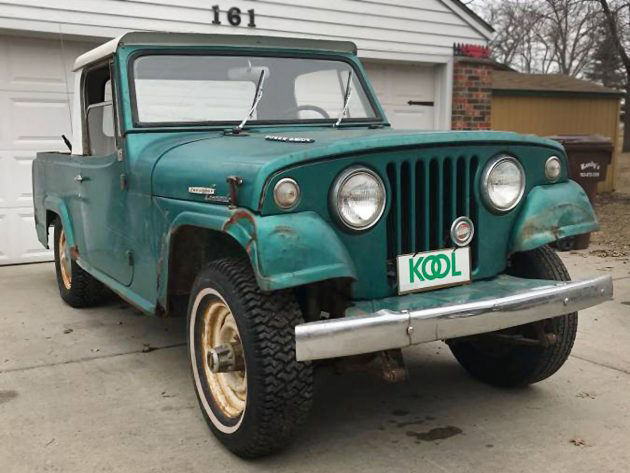 This smokin' kool 1967 Jeepster Commando is "spruce tip green" and you'll need to have a couple of gallons of that color ready for when you've finished the restoration. As you can see, it's a little on the rough side. It's posted on Craigslist for $2,500 or trade and it can be found in Big Lake, Minnesota.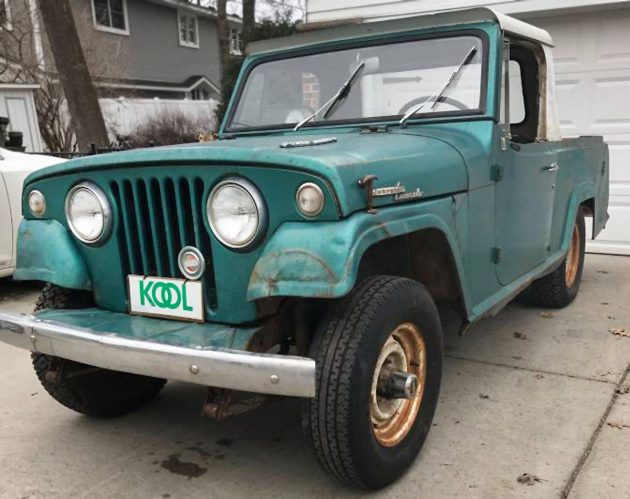 I really like these Jeep Commandos, or officially, Jeepster Commandos. I'm not a serious off-roader and I like things unusual, especially my vehicles. The Commando can be a serious off-roader but they aren't what most folks would consider a serious jeep, as far as jacking it up and going to Moab to hit the trails. The Commando was built on the CJ-6 chassis and after 1971 it was called the Jeep Commando until production ended in 1973.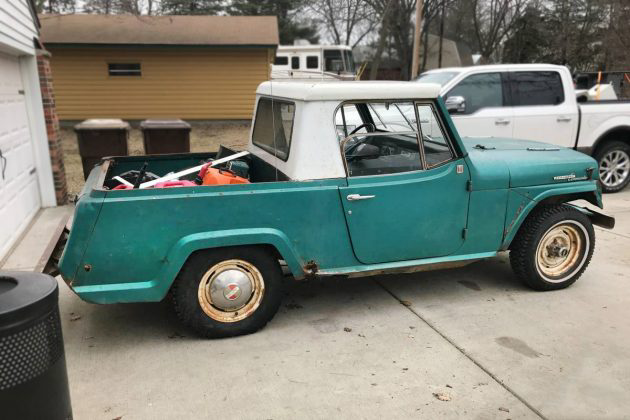 The seller refers to this one as a pretty rare half-cab pickup and this is the configuration that I would want. It's as much of a truck as I would ever need in my lifetime, at least if things keep going as they are now. I'm not going to build a house or pull a horse trailer so I don't need a honkin' one-ton diesel pickup. This is the perfect size for those of us who live in the city and may need, or want, to haul a motorcycle or a couple of dozen bags of mulch or fertilizer, or maybe pull a small trailer with a snowmobile, that's about it. They also made a roadster, a convertible, and a station wagon.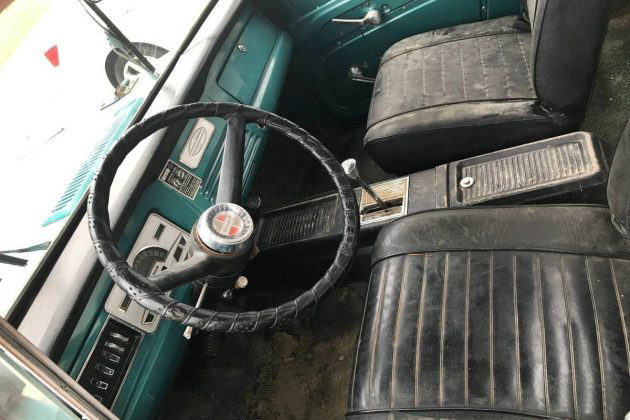 Once the next owner gets the rust under control, and figures out the rear bumper situation, they can move on to the interior. Two or thee hours of elbow grease spent cleaning this vehicle would have made for a much better presentation, which one could argue may have led to more offers and possibly even a higher price? It's amazing what a clean vehicle can do for an online ad. This one has the TH400 automatic. Yep, I sometimes just fantasize about cleaning and detailing an interior that looks like this, just for the before and after photos.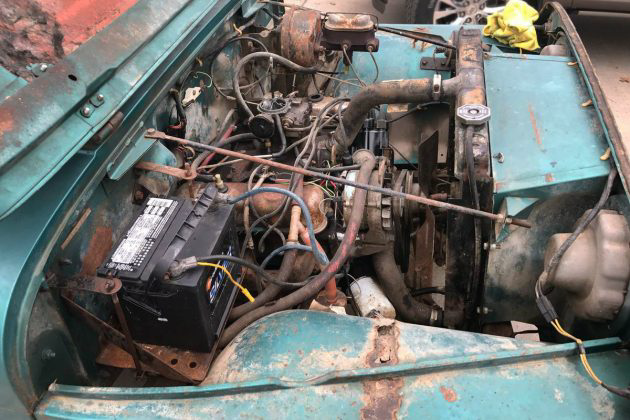 Somewhere down there among the mess of hoses and wires, which is surprising to see on a 1967 vehicle, is Buick's "Dauntless" 225 cubic-inch V6 with around 160 hp. The seller has a couple of "straighter" front fenders and they say that the engine isn't currently running, but when it recently ran it didn't "blow any smoke and sounded good." With a NADA approximate "average" value of $7,000, and a "low retail" value of $3,200, what do you think this one is worth in its current condition?