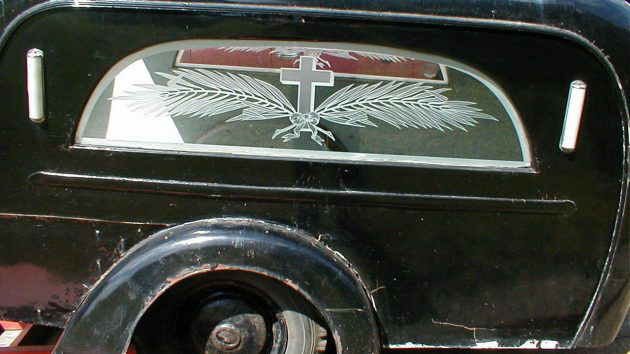 As I found from some reading, for a long time if you were to be buried in Germany , your family had the choice of a powered hearse (more money) or one of these trailer hearses, which allowed the undertaker to use a regular car to transport the body, thus saving fuel & wear and tear. This particular one has been spirited (see what I did there) away from Germany and is now in West Falls, New York. It's for sale here on eBay, with bidding starting at $4,500. (late add, I just found out that reader Peter R. saw this as well and sent it in after I wrote it up, so let's give him credit too!)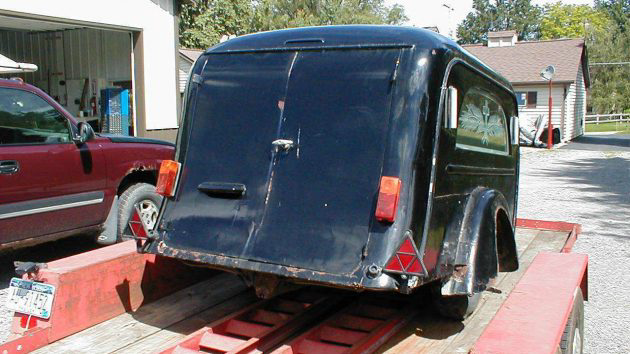 I found one other reference to a trailer like this (which may have been the same one, as it was also a 1953) having been sold in 2005, but I'm still pretty sure you won't find many others, especially on this side of the Atlantic Ocean. There is a whole subculture of fans of the macabre, and I'm sure someone out there (unlike me) wouldn't be the slightest bit creeped out by using it as a regular small enclosed trailer.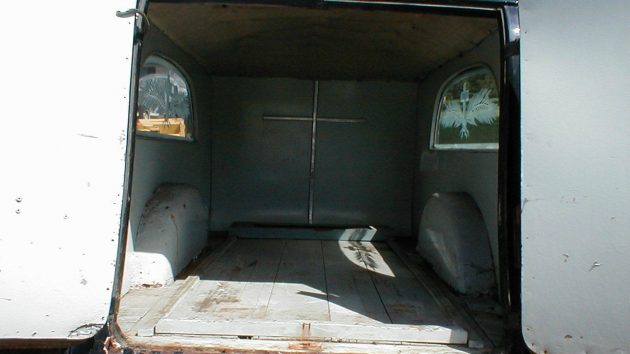 As you can see, the trailer is in pretty sound shape on both the inside and outside. We're told it's been in storage for many years. The body is 8 feet long and the roof is 4′ 10″ from the ground. The seller calls it a great alternative to a teardrop camper–would the previous occupants of the space bother you?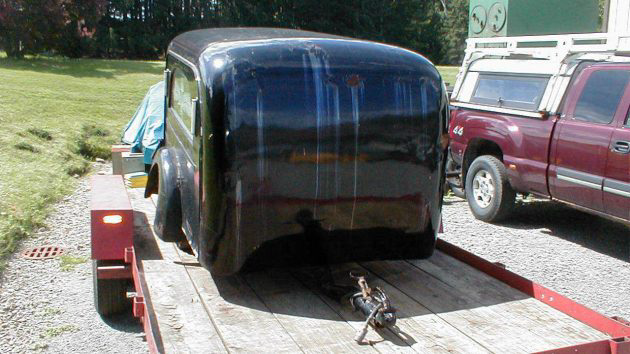 Based on the rust streaks in the paint, I'm guessing that storage has been outside storage. Can you imagine this trailer being pulled behind some "rat rod" or hot rod with a skeletal theme? I know some folks would think that was really cool! My question to you is two-fold after looking this find over: If it were given to you (i.e. free), would you remodel the trailer into something else? And what would you use to tow it with — points for originality and keeping with the theme here, especially if you would leave the trailer alone!