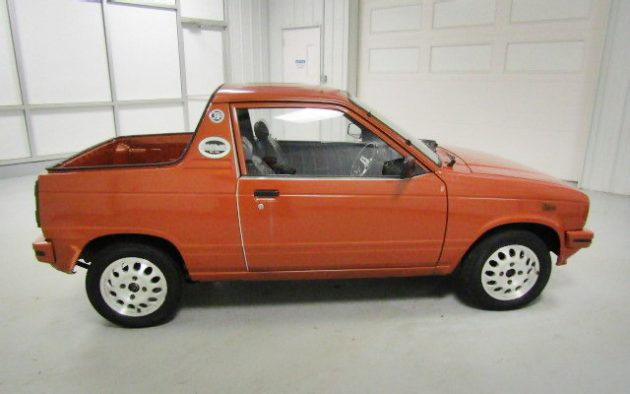 Do not adjust your set, this 1986 Suzuki Mighty Boy SS40T pickup is really this small, about 10.5 feet long. If you have a tiny load to haul and you like unusual Japanese vehicles, this is one for you (hey, where'd everyone go?). This mighty tiny truck is listed on eBay with an asking price of $5,999 and it's located in Christiansburg, Virginia.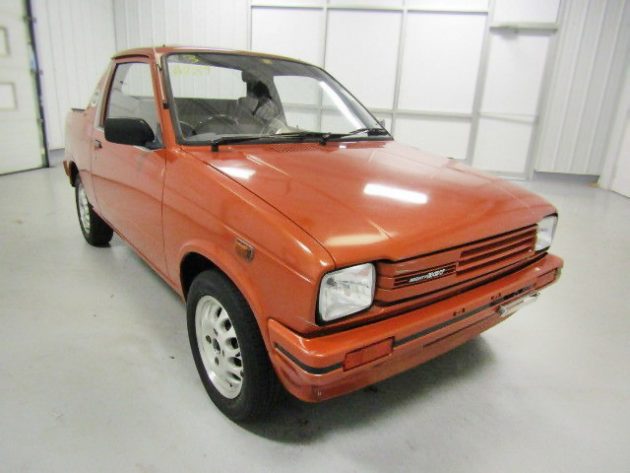 This little orange oddball used to be 21F Universal Black, but somewhere along the line it got painted this strange burnt orange color. Who paints a black car burnt orange?! People usually want black cars! These types of unusual Japanese vehicles are often modified. The wheels are humongous, relatively, compared to what would have been on there, if anything about this one could be considered humongous. These are front-wheel drive vehicles.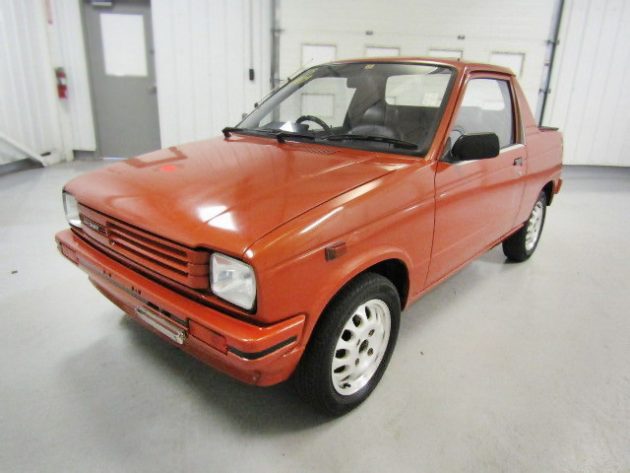 The seller has what may be the biggest collection of vintage Japanese vehicles in the US. A lot of them are Japanese market vehicles like this one, having right-hand drive and possibly needing paperwork to get them titled in your state. Of course, they'll have to be 25-years old or older for most states to even give them a second thought. Maybe Canada is different on titling vehicles newer than 25 years old?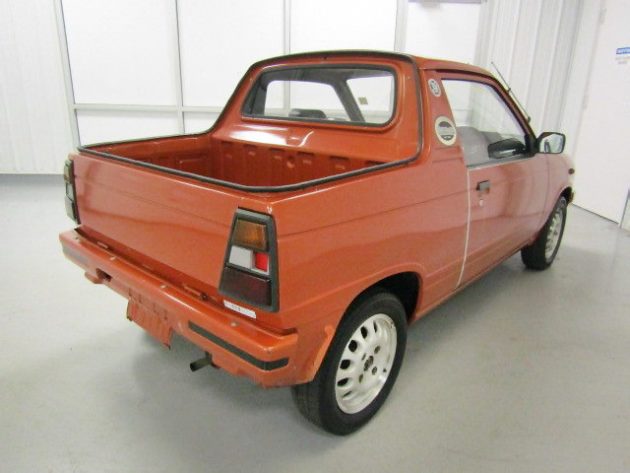 Here's where you'll haul some of your firewood, your unicycle, or your toy poodle. Of course, these vehicles were never made to replace an F-250 for hauling duties, and in fact they were never meant for the North American market at all. Other than being sold in Japan, the only regular export markets were Cyprus and Australia. Speaking of markets and marketing.. Japanese car companies are hard to beat for wacky ads, these have a Norman Rockwell theme, hmm..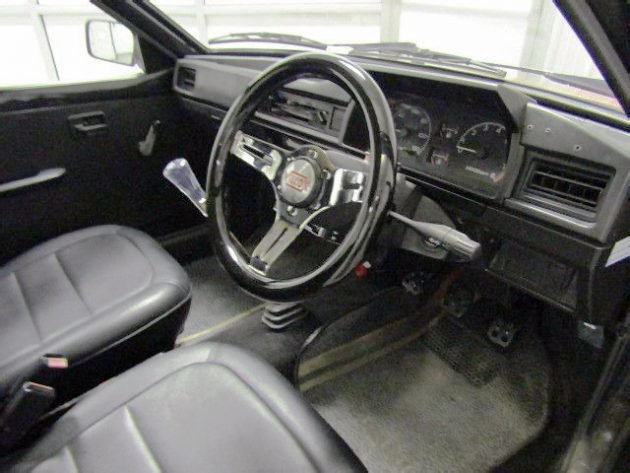 The interior of this Mighty Boy has been modified a little, too. The steering wheel and shift knob are the go-to items to change. That 1890s door knob-looking shift knob does not look comfortable at all, but I guess someone thought that it looked cool.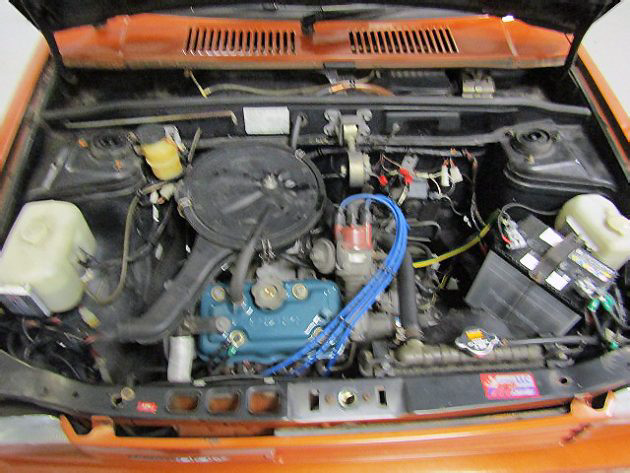 This is Suzuki's F5A, a 543cc triple-cylinder with, are you sitting down? 28 hp. 4, 3, 2, 1.. CLEAR! Yes, just like the tiny size not being freeway-friendly in the US, 28 hp isn't super friendly, at least for those in back of you. A vehicle like this is made for bopping down to the store or other in-town errands. This isn't a vehicle for everyone and if you don't want to field 64 questions every time you stop, this also isn't for you. Have any of you heard of a Suzuki Mighty Boy pickup?