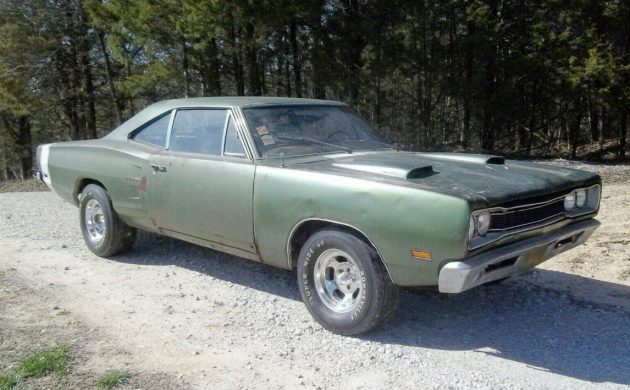 "Mr. Norm's Grand Spaulding Dodge" opened in 1962 under the youthful ownership of 28 year-old Norman Kraus aka "Mr. Norm." The Chicago dealer cranked out more than its share of potent muscle cars, providing dynamometer tuning and catering to the street and drag racing enthusiasts of the classic muscle car era. This 1968 Dodge Super Bee in Saint Louis, Missouri factors into that history, wearing "Grand Spaulding Dodge" and Mr. Norm "Dyno-Tuned" stickers to this day. Though not running, the numbers-matching 383 turns, and much of the car retains its original equipment, having somehow avoided the aftermarket bolt-ons that these hot factory rides often accumulated when they were simply considered "old cars." The No Reserve auction here on eBay ends soon. At least 14 bidders have elevated the market value of this Mr. Norm-tuned 'Bee above $11,000. Thanks to Hemmings for some details.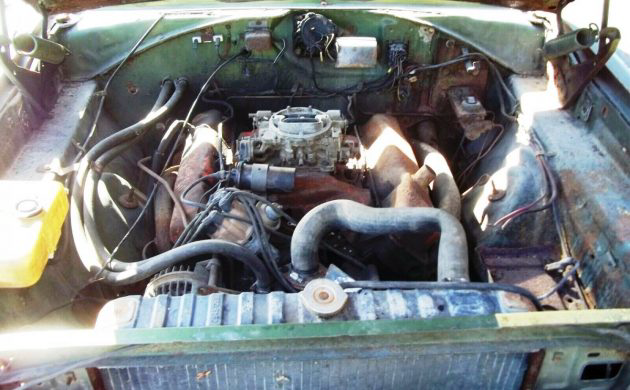 Manual brakes and manual steering continue the story of a Dodge with one job in life:  get the the road as rapidly as possible. Parked in 1976, the B-body looks like someone closed a chapter of its life and simply forgot about it. Usually *something* happens to sideline a car like this, and it can be interesting automotive forensic science to identify, decades later, what that was. Its 64,120 miles may be original, as the seller notes a factory clip on on brake drum that normally indicates it's never been removed. You can be certain a number of those miles were accumulated in angry quarter-mile increments.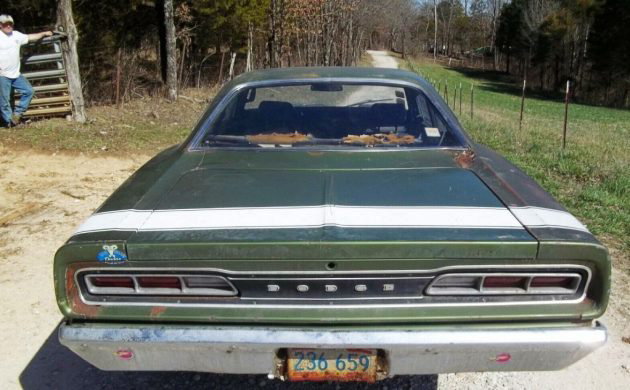 You can bet this Super Bee's original owner exploited the Mr. Norm advantage to show its tail lights to as many victims as possible. With sticky tires and a modicum of skill, the 727 three-speed automatic-shifted Dodge would deliver consistent performance over and over again.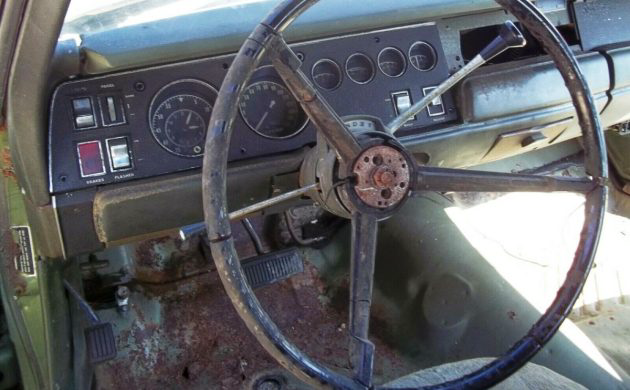 The column-shifted bench-seat interior was typical of low-budget brawlers and especially suits the Super Bee's position as the bargain offering, a performance version of the everyman's Coronet. Plymouth's equivalent was the popular Road Runner. While the seller reports rust in the floorboards can be patched, the trunk floor is worse, and undercarriage pictures show serious rust in the left rear subframe.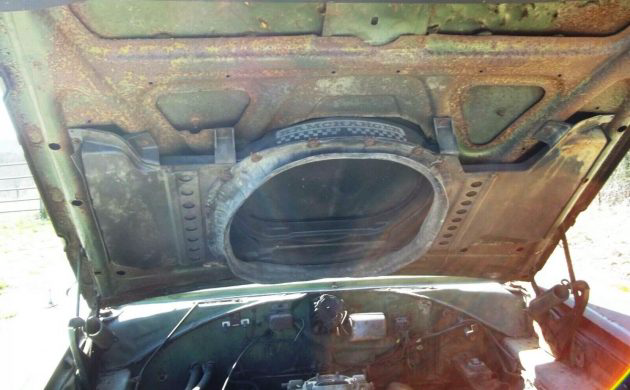 The N96 Ramcharger Air Induction System directs air from the twin scoops into the sealed air cleaner housing. Dodge rated the 383 at 335 HP, and you can bet this one made every one of those horses and more courtesy of the Mr. Norm treatment. Fully restored, this green machine would make a perfect addition for a Chicagoland enthusiast, but that call might require a labor of love as this one needs attention everywhere. Would you take a chance and restore this mostly-stock slice of muscle car history?