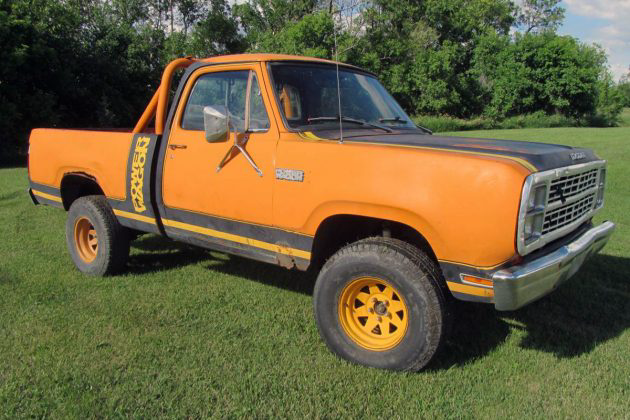 This tough mudder is a 1979 Dodge Power Wagon "Macho" edition. It's one of the trucks from Dodge's "Adult Toys" series from the late-70s. This cool project truck is on Craigslist in Fargo, North Dakota with an asking price of $3,950. If the link goes away the ad can be found here.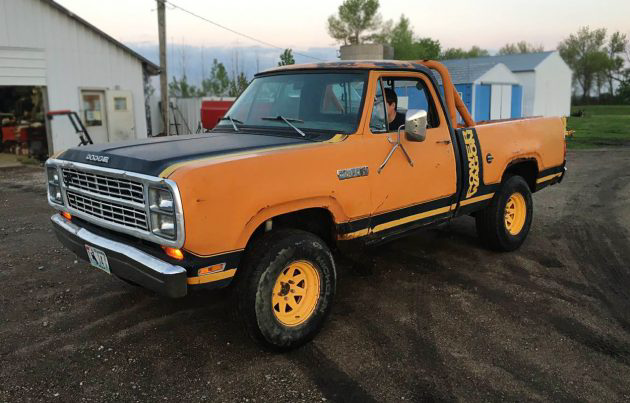 I absolutely love these trucks, maybe because I myself am pretty much the exact opposite of being macho. This one, as you can see, will need some bodywork and rust repair, maybe because I myself need bodywork and rust repair.. hey, wait a minute.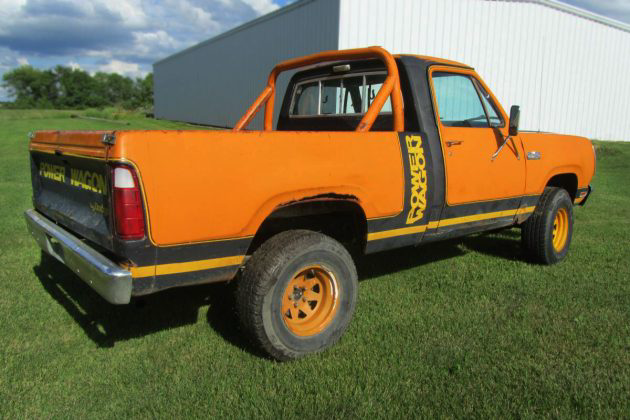 This is a W150, Dodge's designation for a half-ton pickup. The Macho package (hey, watch it) was available both on Power Wagons like this example, and also on the Ramcharger. These were third-generation D-Series pickups from Dodge and they also made the L'il Red Express, the Warlock, the Macho Power Wagon Palomino, the Macho Power Wagon Top Hand, the Adventurer, and the Midnite Express.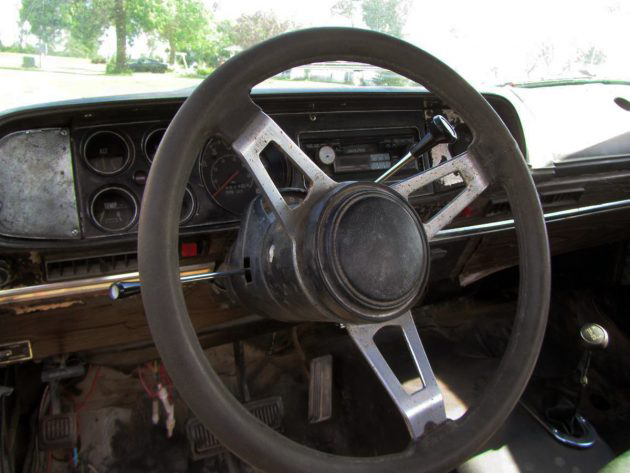 This truck will need some work, there is no question about it. They are pretty rarely seen vehicles and it could be worth a restoration effort if a person could do a lot of the work him/herself. I never like to see hanging wires under a dash like that, and that screwed-on plate on the left side of the gauges? What's that about? I see, it's probably just that, a blank plate that he black paint has worn off of? There is a small tach in a similar panel on the right side of the gauges. Peeling "wood" trim/paper, and all sorts of other tasks await the next owner. How are the seats, Scotty G?! Well, see for yourself, you didn't expect perfect seats, I hope? The seller mentions that the floors are good, and they have provided a couple of photos of them for you to judge.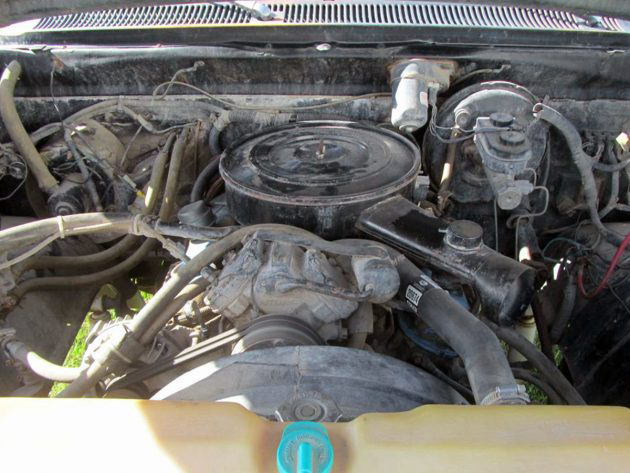 This is Dodge's 360 V8 which would have had around 180 hp, not a lot for sure. And, the AC, as seen in the engine photos, would have zapped even more power but would have been a nice feature to have. The seller says that this truck "runs great!" Repair panels are available so if you've been looking for a Macho Power Wagon and have some welding and other restoration skills, this would be a fun truck to own.