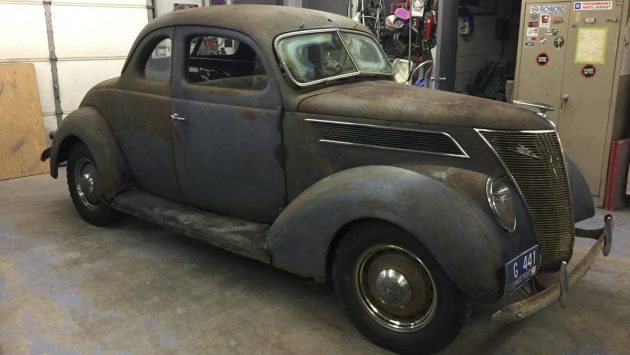 For fans of barn finds and cars with original patina, this is an amazing car.  Straight trim, no major dents and originality for miles highlight this 1937 Ford Coupe.  It's for sale here on Craigslist in Bristol, Connecticut with an asking price of $16,000. This car is poised to be a great period hot rod.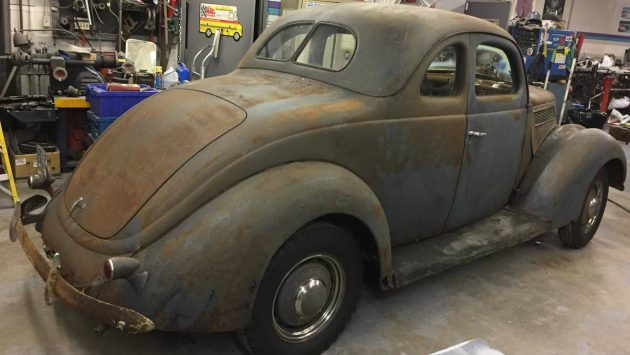 Unfortunately there are only a few pictures of the exterior in the ad.  With so few pictures it's hard to tell if the asking price is reasonable or not.  If you open the hood to find a rebuilt and detailed flathead V8, you could possibly justify the price.  If the engine bay and interior match the exterior, the asking price may be a bit of a stretch.  Either way this is a great looking car and would look great with some modern wheels and tires.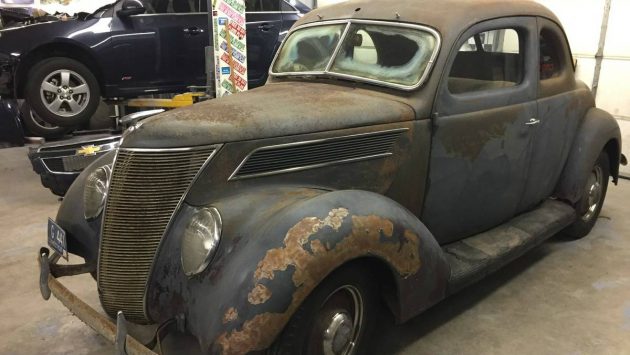 I love the look of these cars.  The integrated headlights in the fenders are a classic design and flow great with the rest of the car.  They look like they are going fast when they are standing still.  So many of these cars have been hacked up and modified, it's amazing to find one in this original condition.  Hopefully this car will be preserved for what it is.  These cars look great with shiny paint, chrome wheels and billet everything, but those types of cars won't get as many looks as this one.