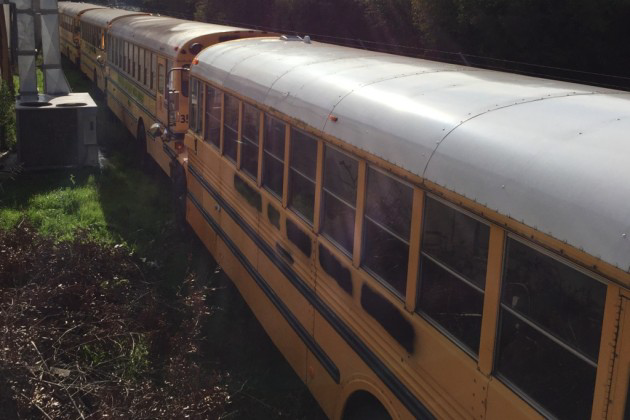 Old school buses find many uses after they are retired, everything from campers to storage containers. These seven buses are in remarkably good condition. Being in California, they are rust free, but because of safety concerns and pollution laws buses older than 1990 are being phased out. Seven of these retired buses have found a new home in Haiti! The local school district, working with Those Angels Foundation began the process. They refurbished seven of their surplus buses and sold them to the foundation for just $100 each. The next step has been to find a place to park them until transportation to Haiti can be arranged. After several weeks of asking all my contacts and having no luck, the new director of the museum agreed to let them be parked behind the museum.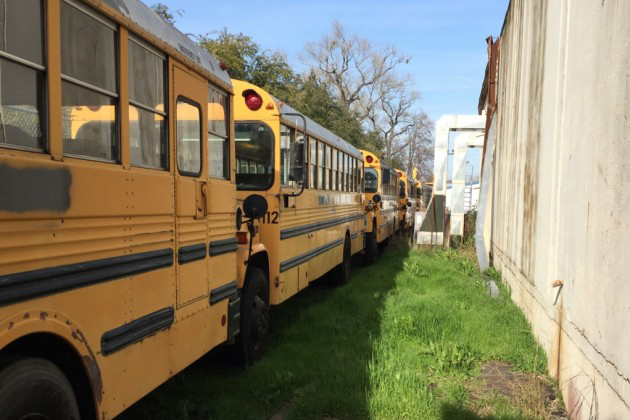 There was concern that at forty feet long. they wouldn't all fit, but they did, easily. They are 65 passenger buses and all are diesel powered, five GMCs and two Internationals. They all have new engines and transmissions. One is a 1980, five are 1985 and one is a 1986. These will be used to transport children to school and also for transportation around Haiti. In a few weeks they will be driven to Oakland and then transported from there to Haiti.
Have something to sell? List it here on Barn Finds!