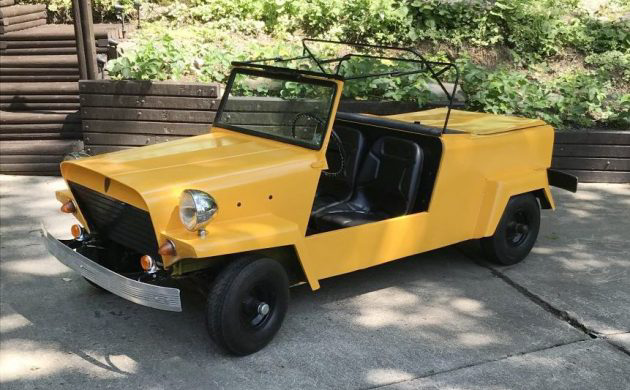 The King Midget is unusual in more ways than just being a tiny car with a rear engine and no doors. This one is a 1958 King Midget Model 3, the seller has it listed here as a Barn Finds Classified, and they're asking what seems like a reasonable $5,285. It's located in Indiana, Pennsylvania, and being street legal, it would be quite a trip to fly in and drive it home, on two-lane back roads, of course.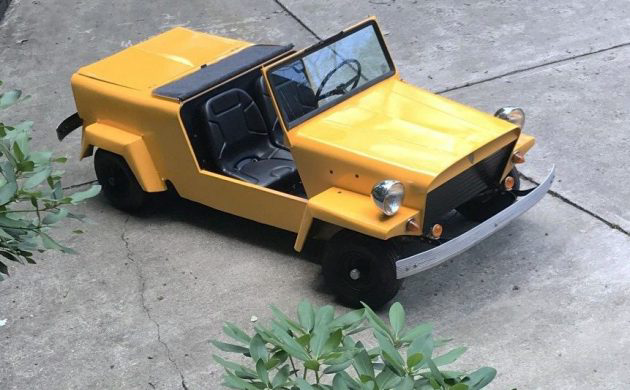 It seems as if there's no consensus on the name of the different generations or models even among several different respected auto authorities. Some refer to it as a Type 3, a Type III, or a Model III but my reference book, King Midget: The Story of America's Smallest Dream Car by author Bob Vahsholtz refers to them as Model 1, Model 2, and Model 3 so that's what I'll use here. I trust Hemmings almost as much as any other source on the planet when it comes to car information and they also refer to this car as Model 3.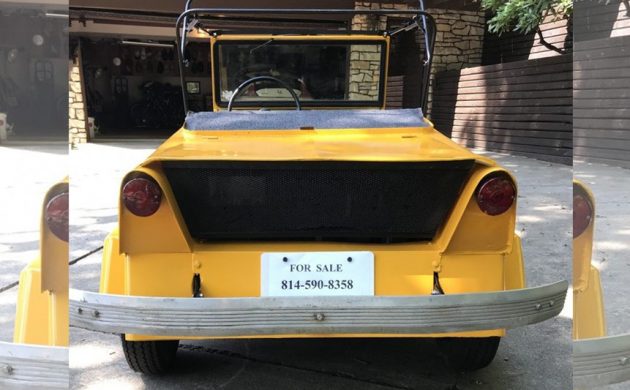 Whatever anyone calls them, this looks like a really nice example. The King Midget was available after WWII and believe it or not they were sold up until 1970, several months after we flew to the moon and back. That's a heck of a run for such an unusual vehicle. They were made in Athens, Ohio and we've seen a couple of Model 2s, or what I refer to here on Barn Finds in 2016 here as a Series 2. The very rare Model 1 was a single-seater and came originally as a kit car. I don't remember seeing a mesh panel on the rear of a King Midget before but it seems like a good idea since the engine is back there.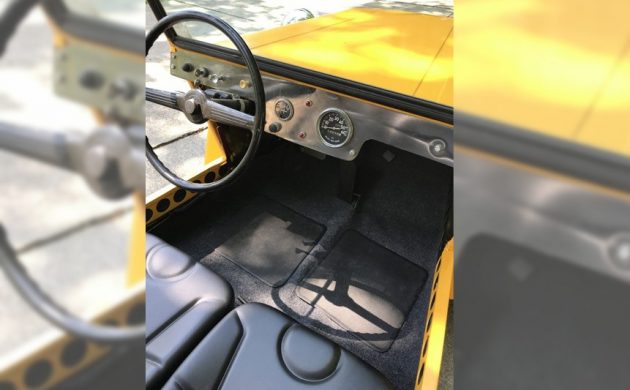 A few of the photos were vertical in format so my apologies for having to make these composite images to fit the format here. This is a really nice-looking example, the interior looks great with unusual but comfortable-looking seats. The seller mentions a "reported top speed of 45 mph" so I'm assuming that they haven't had this one going that fast because there's a speedometer in the center of the dash.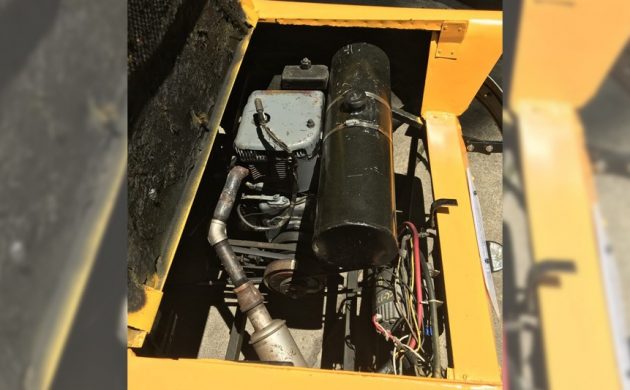 The engine is in the rear under the rear cover and it would have originally been a 9.2-horsepower Wisconsin single-cylinder by this point in production. The seller doesn't give us much information at all about this example except to say that it runs well and has good compression. I'm guessing that no doors are available for this one but it appears that there's a roof frame so the next owner can make a convertible top for it if they choose to. Are there any fans of these unusual microcars out there? Any current or former owners?