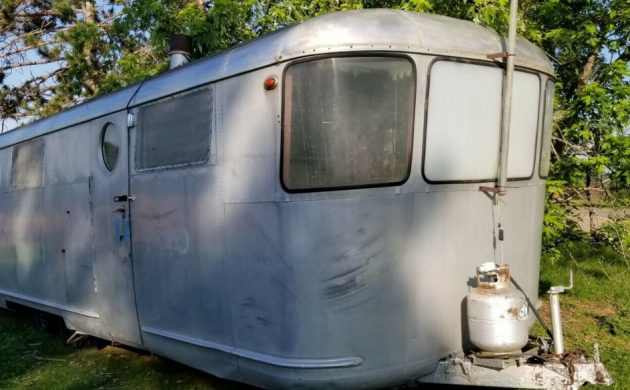 Take it from someone who spent 5-years living in one, touches of luxury can make life in a trailer quite bearable. The Spartan Travel Trailer was considered to be the Cadillac of the breed, and they were not a cheap investment when new. You can see evidence that this 1949 Spartan Mansion was once a luxurious home-away-from-home, but it now requires a full refresh. However, excellent examples can command some very impressive prices. That means that this one should be well worth the effort. The Spartan is located in Antigo, Wisconsin, and has been listed for sale here on eBay. Bidding currently sits at $5,300 in a No Reserve auction.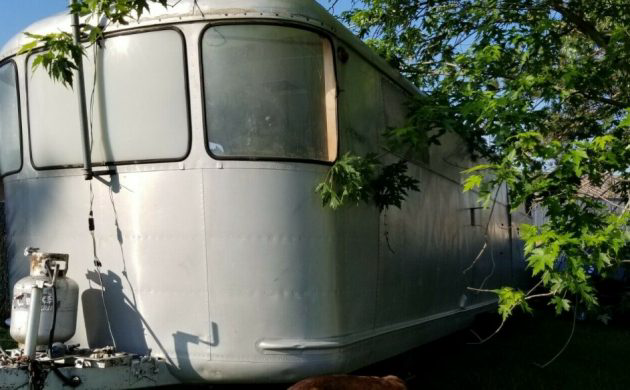 The outer skin of the Mansion is aluminum, and it does sport a few minor dings. However, a bit of careful work should be able to remove these marks without the need to employ any sort of filler. If the character of the Spartan is to be retained, then this is an essential factor to consider. These were not a cheap investment when they were new. The average Spartan cost around half the price of a new home, meaning that they were only accessible to those with money to burn. In keeping with Spartan's aviation roots, the exterior aluminum was always polished to a mirror shine. That is one task that will await the next owner of this Mansion. Still, the result is well worth the effort, as you will see from the Spartan featured in this article by my illustrious colleague, Montana Danford.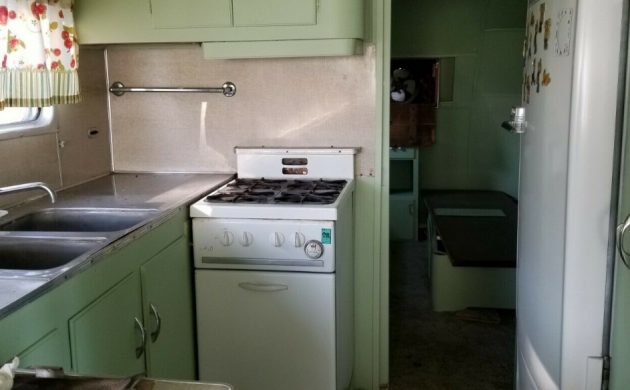 When it was new, the interior of the Spartan Mansion would have presented immaculately. It was loaded with the sorts of luxury touches that would befit a vehicle of this stature. It is now looking tired, and a refit will be required to return it to its former glory. As you can see, the original owner didn't want for anything. They received a full-sized cooker, an equivalent refrigerator, and a double bowl sink. That is a better-appointed kitchen than many people found in their family home then. Passing through the kitchen brings us to a separate bedroom. This features twin beds and a shared bedside table. The bones of this Spartan appear to be robust, so nothing is stopping the next owner from transforming the vehicle into the sort of mansion that its name suggests. It seems that every feature of this trailer functions as it should. So, if a refit is on the cards, this could be completed as time, and circumstances allow. As you will see from the article that I mentioned above, these can be morphed into something extraordinary.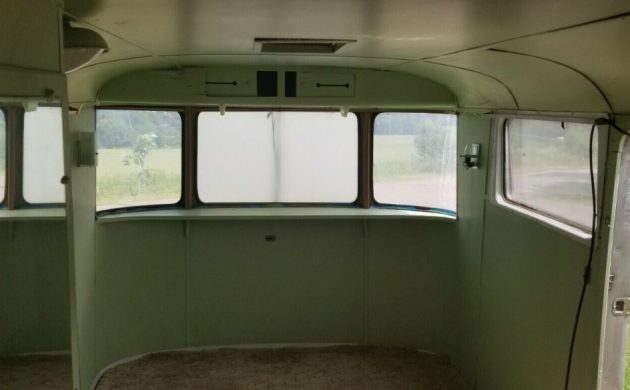 At the forward end of the Mansion is what would have been the living area. It is quite a spacious area for a trailer, but it does feature one interesting design quirk. That mirrored door to the left of this shot leads to a shower room. This is finished in all stainless steel and could be easily renovated. However, I find the idea of a bathroom off the living area to be slightly odd. The interior refit would allow the next owner to rejig this arrangement if they wanted to. Relocating the shower would make for a more spacious living area.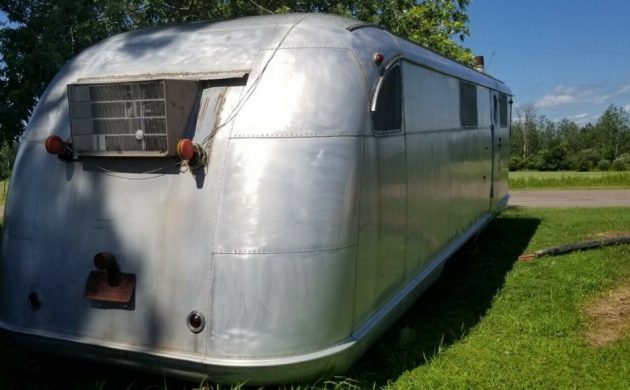 At 30′ in total length, the Mansion was not the largest offering in the Spartan fleet. However, the supplied photos provide some insight into how luxurious these trailers were when they were new. This Spartan could be used as it currently stands, although it would be tempting to undertake a refit. It could be transformed into something modern and luxurious. That could make it a pretty comfortable home away from home.