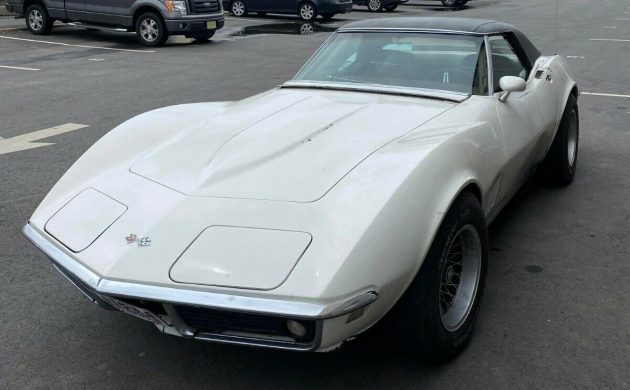 This 1968 Corvette Convertible is a car that comes with a mystery or two. The owner purchased the vehicle from a deceased estate. The family of the deceased former owner was unable to provide any significant information about the history of the car. The current owner also admits that he knows little about Corvettes, which means that information in the listing is quite sparse. However, the Corvette does show some promise as a project car, and it is being offered for sale in a no reserve auction. It is located in Piscataway, New Jersey, and has been listed for sale here on eBay. Bidding has reached $8,901 at the time of writing.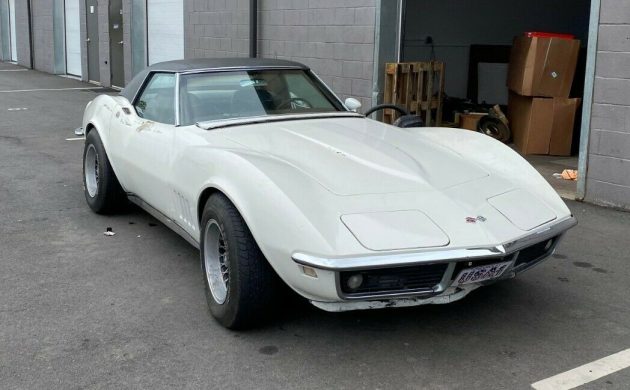 The owner states that the Corvette doesn't wear its original paint. Decyphering the limited information that he provides suggests that it might have originally been finished in Cordovan. Regardless, the finish is now extremely tired, and a full repaint will be on the agenda. The optional hardtop appears to be in good condition, but there is no information supplied about a soft-top. There is also no information provided about the state of either the frame or the birdcage, so we are flying blind in several areas. The wheels aren't original, and if they are to be retained, they will need some refurbishing to return them to a decent shine. The trim and chrome looks acceptable, and I think that it would respond to a bit of work with some polish. The headlights don't raise, which is a common problem. There is probably a leak in the system which will require attention. The Corvette features Soft Ray glass, and this isn't showing any obvious flaws.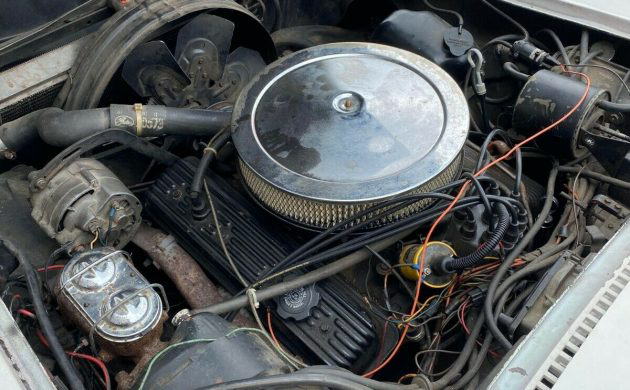 The mechanical specifications of the Corvette is where the owner really suffers, and he readily admits this. He states that he is unsure whether the Corvette is a numbers-matching vehicle. I suspect that it isn't. The 1968 model year offered several variations of either the 327ci or 427ci V8, but I don't believe that this is either. To me, this looks like it might be a 350, but I'm sure that one of our knowledgeable readers will be able to confirm this. It is backed by a 3-speed automatic transmission, while power steering is also part of the package. The current owner states that he has redone the brakes and that the Corvette now runs and drives well. He does say that it will require a new power steering pump, but these cost less than $200, so that isn't a significant issue. They can also be installed in a home workshop with a bit of patience, and once they are working correctly, it can be a very satisfying fix. One item that will require attention is the ignition shielding. This equipment is missing, and finding a replacement shield would probably be a wise move. All of the necessary components are available and should cost somewhere around $200.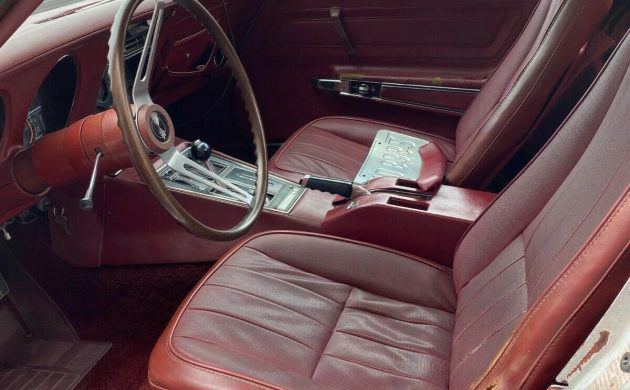 There is nothing radically wrong with the interior, and it is serviceable as it stands. There is an aftermarket radio/cassette fitted, but replacing this (if required) would be easy. The dash and the majority of the plastic pieces look quite good. The carpet also appears to be tidy, and I don't think that this would require replacement. However, a new set of covers for the seats and a set of door trims would have the interior presenting nicely. If I were going to the trouble and expense of replacing the covers, I would also treat the seats to new foam at the same time. All up, these parts are going to add around $1,500 to the cost of the restoration, but I believe that the interior would then present extremely nicely. The Corvette isn't loaded with luxury appointments, but it does come equipped with power windows.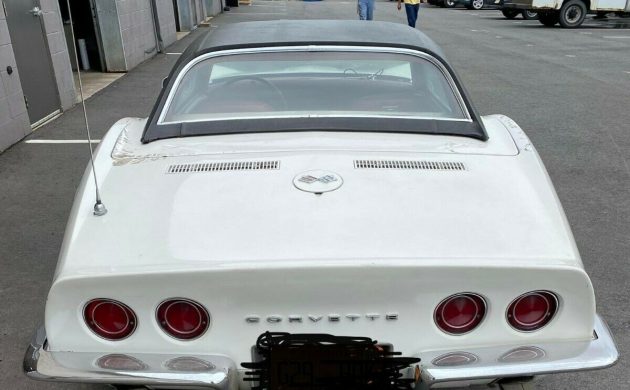 The 1968 model year marked the first year of C3 Corvette production. These chrome-bumper Corvettes remain extremely popular because the styling is clean and crisp. A few question marks are hanging over this car, but if taken on face value alone, it does show some promise as a project car. I'm not sure that it would be possible to complete a faithful restoration. However, there is no apparent reason why it couldn't be made into an eye-catching car that could be enjoyed on a daily basis. It could make an excellent project for a parent to tackle with their child, and the result could be a vehicle that both would be proud of. If the bidding remains at around its current level, then it would definitely be worth considering.