Who says that you can't have it all? If you are the sort of person who longs for a vehicle that provides muscle car performance with a touch of luxury and the practicality of a pickup, then GMC's Syclone would appear to be the answer to your prayers. GMC produced the Syclone in strictly limited numbers, and they have recently begun to find their niche in the classic car market. This 1991 model is a tidy and unmolested survivor that needs a new home. It is located in Lakewood, Washington, and has been listed for sale here on eBay. Bidding has made it to $16,500 in what is a No Reserve auction.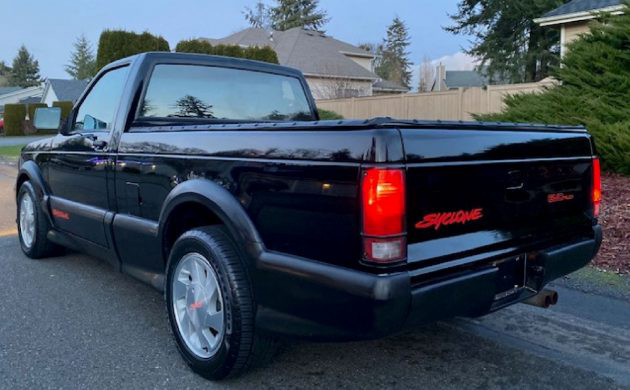 It is pretty common to hear of vehicles like this one that are finished in Black as being "a symphony of evil." That is probably a fair assessment in this case because the paint and low stance indicate that this GMC is anything but your average pickup. The presentation of this one is excellent, with no significant flaws in the paint. Black paint can make even the most minor panel damage stand out a mile away, but this GMC looks to be very straight. There are no dings or dents and no evidence of prior accident damage. The owner claims that the Pickup is 100% rust-free, and there are no issues in evidence in any of the supplied photos. All of the distinctive aerodynamic additions that define the Syclone's exterior are present and in good condition, as are the decals. The vehicle is fitted with its original alloy wheels, and there is no evidence of any damage or staining on these.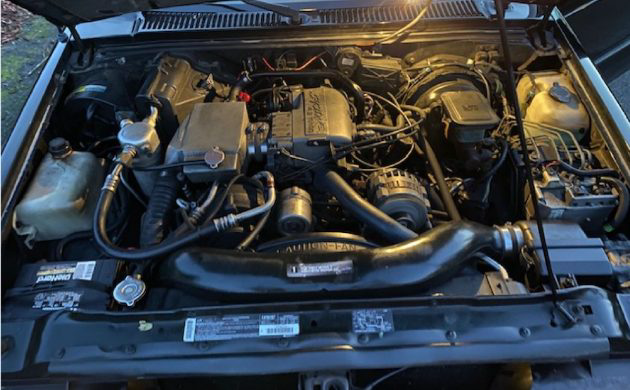 The Syclone was not merely about good looks because GMC gave the Pickup the performance to match. A 4.3-liter V6 engine occupies the engine bay. That doesn't sound that promising until you realize what GMC did to that motor. They added fuel injection, a Mitsubishi TD-06 turbocharger, and a Garrett intercooler. In normally-aspirated form, this little V6 would have been producing a respectable 160hp. By the time it was bolted into the Syclone, that figure had jumped to an incredible 280hp. There's no point having plenty of power at your disposal if you can't get it to the road. GMC's answer was to equip the Syclone with a 4-speed automatic transmission and an excellent all-wheel-drive system. This setup split the power delivery, sending 35% of the power to the front wheels, and 65% to the rears. Powerful pickups can struggle in the ¼-mile stakes due to a lack of traction, but the Syclone could dispatch it in 13.7 seconds. That wasn't just fast for an American Pickup; it was fast…full stop. Line the '91 Syclone up beside a Ferrari 348ts, and the Ferrari owner would be going home with his tail between his legs. Making the result even more embarrassing for the exotic was the fact that the Syclone's sticker price was a mere 20% of the Ferrari's. GMC made the Syclone a "complete package" by including 4-wheel ABS. This Pickup appears to be in sound mechanical health. It has recently been treated to a service and new belts, hoses, oxygen sensors, alternator, ignition module, and an intercooler. The owner makes no outlandish "low-mileage" claims, with the odometer showing 127,000 miles. He describes the driving experience as excellent, with the Syclone running, driving, and stopping perfectly.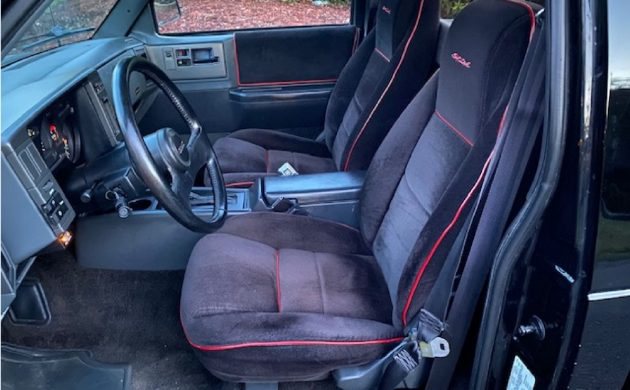 I mentioned luxury in my introduction, and life inside a Syclone would be anything but unpleasant. Owners found themselves with air conditioning, power windows, power locks, cruise, a leather-wrapped tilt wheel, a comprehensive array of gauges, and a premium AM/FM radio and cassette player. All of these features remain intact, and it appears that there have been no aftermarket additions. This Pickup's interior is tidy, with only some wear on the seat bases to indicate its age. This is in keeping with a vehicle that has 127,000 miles under its belt, but the velour cloth shows no signs of wearing through or tearing. The rest of the trim is in good order, and there are no issues with the plastic or carpet. The buyer might choose to replace the worn seat covers, but the rarity of these vehicles means that finding the correct covers will be a battle. An alternative would be to fit some high-quality slipcovers over the existing seats. That would lift the interior presentation and would protect and preserve the existing upholstery.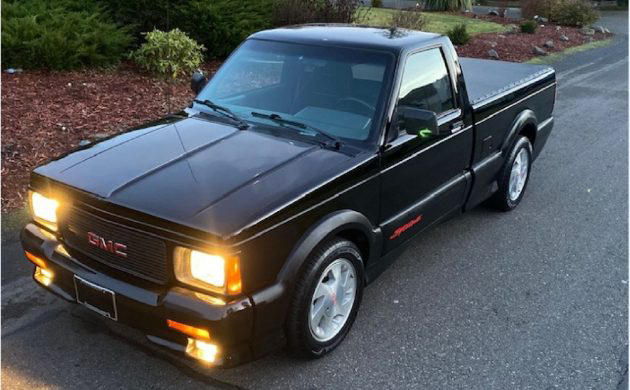 GMC built 2,995 examples of the Syclone in 1991, and almost all of these were finished in Black. The "unicorns" of the bunch were the ten Marlboro promotional vehicles that wore Red paint. If you ever manage to stumble across one of those on the market, you can expect to pay a hefty premium of around 75% over a standard Syclone if you want to park it in your garage. It is possible to find some respectable '91 Syclones in the market today for just over $20,000, but a pristine example will easily top $30,000. Values have begun to creep up slowly, so if a Syclone has been on your wish list, maybe this one deserves a closer look. With it being offered with No Reserve, you could find yourself on a winner here.