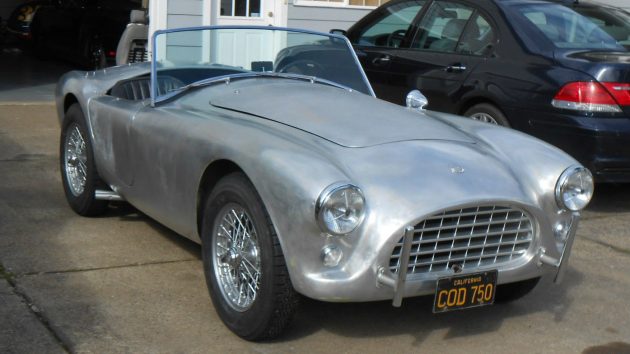 Gleaming in bare aluminum, this 1959 AC Ace with the storied Bristol inline six engine has already topped $200,000 in its auction listing here on eBay. It's originally from California but is now located in Salem, Oregon. A largely complete history and many spare and duplicate parts are included in the auction.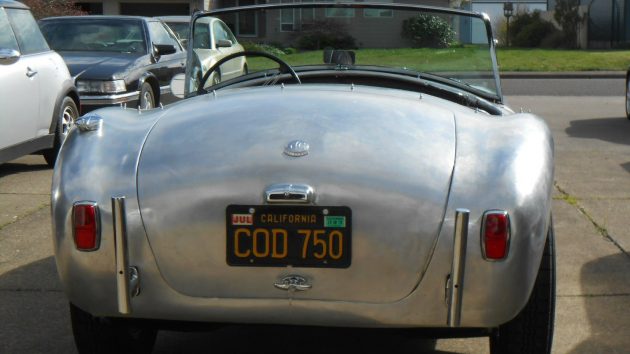 You're quite right if you thought "Cobra" when you first saw the car. The Ace begat the Cobra, while it came from some Tojero specials, and those cars could look at Ferrari barchettas for their ancestry. So while by this point the basic design was getting a little long in the tooth, AC-Bristols were still competitive sports cars and provided a nice place for Carroll Shelby to insert Ford's new small block V8.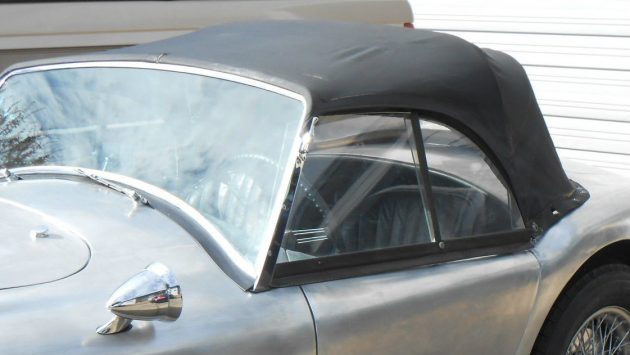 I don't know that I've ever seen a non-kit Cobra with the top up, but then again, how many AC Aces have you ever seen at all? It's amazing to me that the top & side curtains fit as well as they do, and there's a hardtop included as well. I can't see anything wrong with the body at all! Would you paint it or keep polishing?
Naturally, the underside looks good as well. The Ace appears to have been refurbished with an eye towards building a really nice driving condition car–not a bad ambition in my opinion!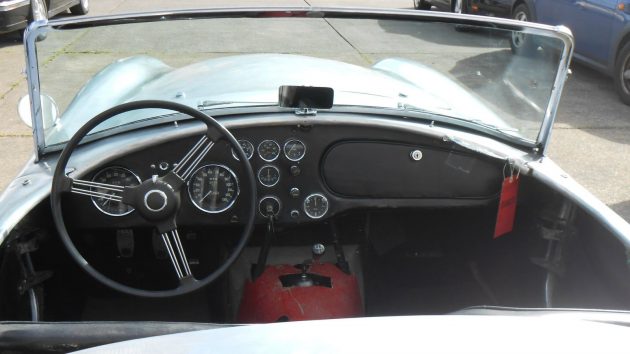 The interior has not been completely finished yet, although the dash looks nice and the seats have a nice patina to them. I don't think it will be difficult to complete the job, though.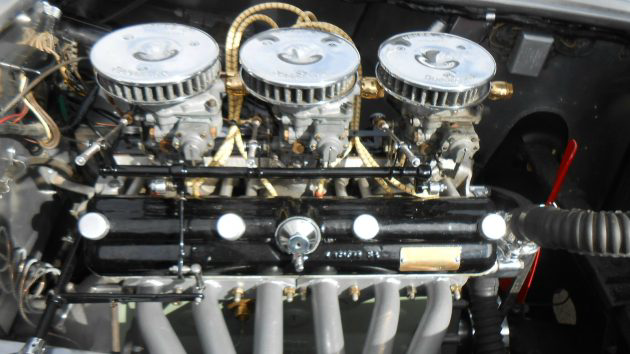 The heart of an older sports car is usually its engine, and this one is no exception. The seller explains that despite being off the road since 1978, the car now has a completely rebuilt engine featuring Cosworth (!) pistons and that the gearbox was also rebuilt using parts from the UK. There are a ton of spare parts included along with documentation and what I think is every relevant book ever published. So what do you think? Is a non-Cobra worth this kind of money? Would you rather have a kit Cobra for less than half the money?