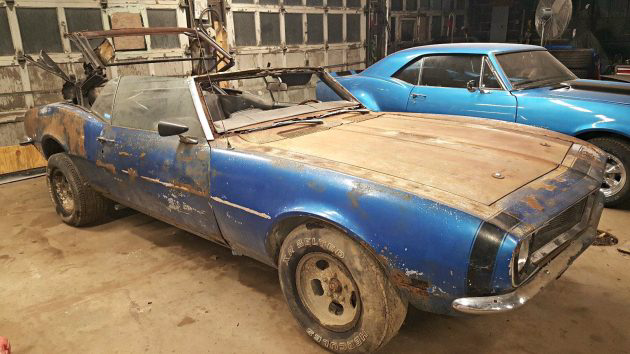 How many times have you looked at a car and wished that you could have found it so much sooner? Looking at this 1968 Chevrolet Camaro convertible makes me think exactly that. In rough shape, and an ambitious restoration, there are some plus sides to this sad old convertible. Bidding has currently reached $3,800. Find it here on ebay out of Agawam, Massachusetts.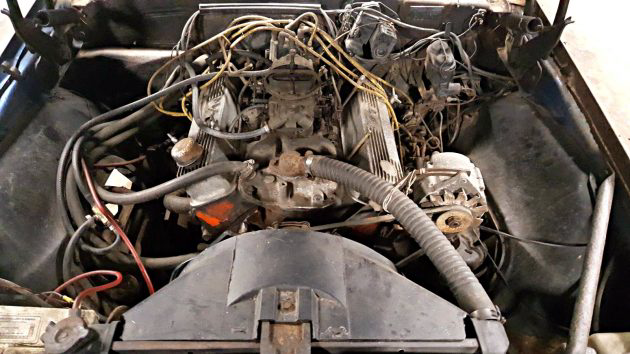 The good news about this Camaro is that it is a numbers matching car. Equipped with a 327, and an automatic, the engine bay looks like an entirely different car than what it is attached to. Although numbers matching, no information is given about the drivetrains condition. If you were to consider restoring this Chevy, at least it is a numbers matching car.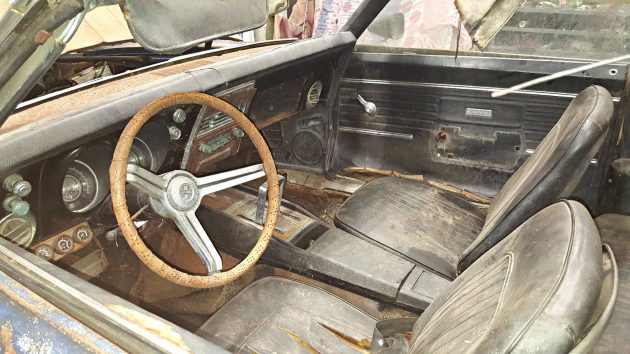 Although the interior is dirty, it doesn't look terrible, not to say that any of it is really suitable for a restored vehicle. Perhaps the dash, the seat frames, and some other items may be of use.  The convertible top is completely shredded and missing, which was surely part of the downfall to this barn stored Camaro. Although the Massachusetts weather didn't do it any favors either.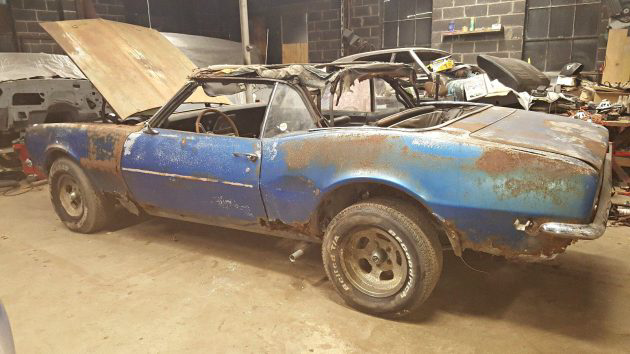 Needing everything and the kitchen sink, this Camaro would need a brave soul that would be up to the challenge of restoring this car. The biggest concerns are the rotted frame rails, and the rotted floors. Looking at the exterior, the rockers, quarters, and fenders are toast. It is always tragic to see cars end up this way, but I suppose there are some useful parts on this one, or for the determined person a restoration candidate. What cars have you seen that you wish you could have found sooner?