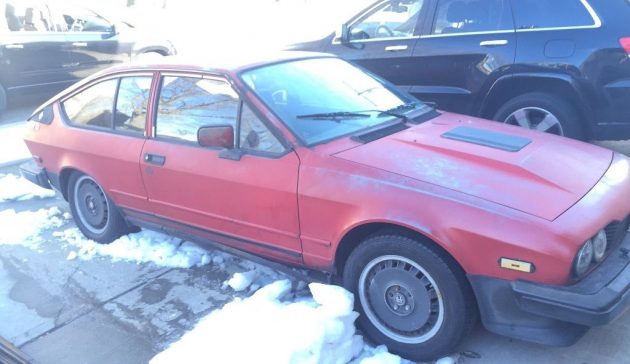 Special editions are nothing new, but as a car gets older, does that cosmetic or other styling-related "upgrade" that sets a limited edition model apart star to matter more? That's my question about the 1-of-350 Alfa Romeo GTV6 Balocco edition here on eBay that features a few cosmetic tweaks – but no performance gains – to set it apart from other models.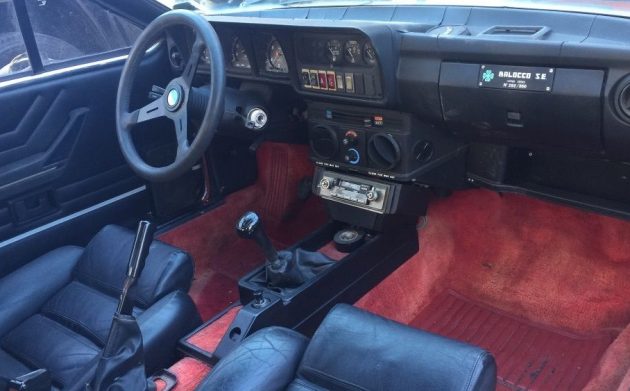 According to Hemmings, "….the Balocco edition of the Alfa Romeo GTV-6 added mostly trim and graphics (red carpet, black leather upholstery, special alloy wheels) to the front-engine, rear-drive coupe." It was "….Named after the Circuito di Balocco test track that Alfa Romeo built in the early 1960s," and otherwise, wasn't all that different from a garden variety GTV6. Still, not many were made and that red carpeting is stunning! The Recaro seats and sport steering wheel are a nice touch as well.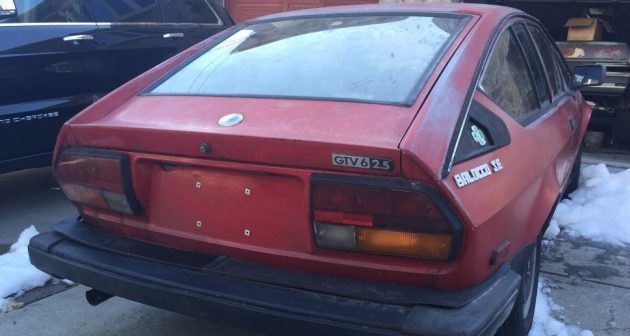 The seller doesn't offer much information about the health of this GTV6, and the body and paint look fairly tired. It doesn't appear rusty, but the snow in the photos makes it plainly obvious that this Alfa resides in a road salt state – Whitestone, New York, to be exact. Rust repair is mentioned as a need for the next owner to address, but the seller has already installed "….rebuilt heads, new timing belt and waterpump." Mileage is also quite reasonable at just 56,000 miles.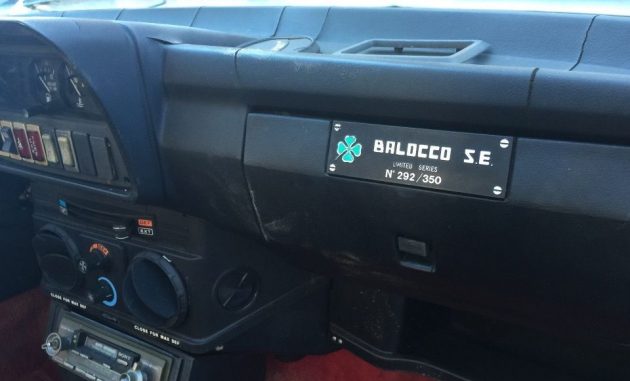 So, while the changes are purely cosmetic, I'm sure there's an Alfa fanatic who would love to add this car to their collection. No matter what, the GTV6 is a fine driver, and with a $5,395 Buy-It-Now, the asking price seems reasonable. However, with no photos of the aforementioned rust repair needed, one does have to wonder just how bad it could be. But hey, the correct carpet is installed, and my guess is it's way harder to find that than to fix some light corrosion.