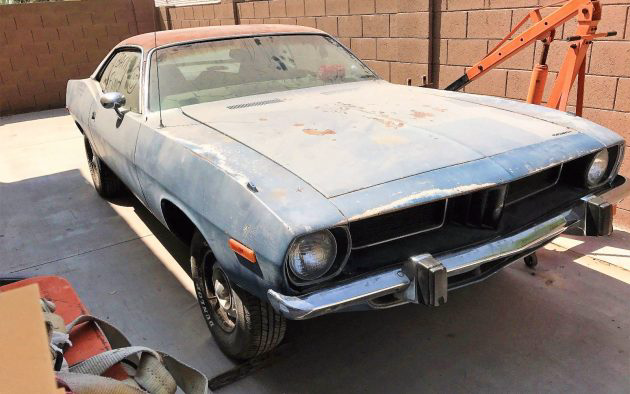 After surviving one heck of a hot summer, this Barracuda is looking like a rather tempting project. Yes, it needs a complete restoration, but it's a factory A/C car. It's complete, with a rebuilt 440, 727 transmission and doesn't appear to have any rust holes. This could be a great winter project and that you could have done before it gets hot again. And with the A/C working, you could drive it in the worst of the summer's heat and not even break a sweat! You can find this project here on eBay in Glendale, Arizona with an asking price of $15k or best offer.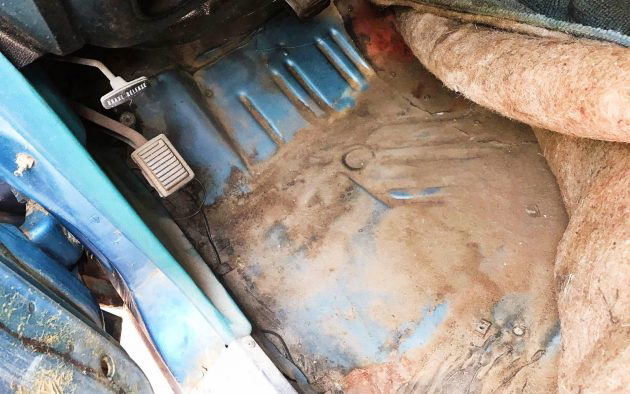 While '74 isn't necessarily the best year performance wise, at least the Barracuda's styling wasn't drastically changed and still looks great. I'm going to guess the newer 440 was installed to improve performance and make it go like a muscle car is supposed too. Sadly, the seller doesn't really offer much in the way of information or history. They state that they are more into Corvettes and Camaros, but got it as part of deal on a Corvette. They even admit that they aren't sure on the value, so they are willing to hear offers.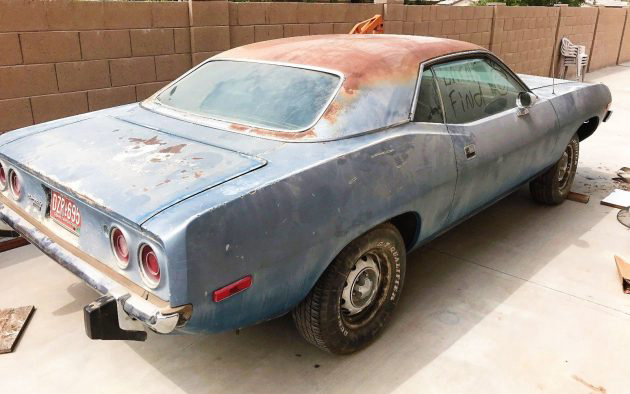 It really does look like a great starting point for a project. There's plenty of surface rust to deal with, but there doesn't appear to be any real serious rust and it's complete. It would nice to have more photos of the underside, interior and engine bay. It makes me a little worried that the seller is willing to sell the car without the engine, but if they are will to accept considerably for it sans engine and you just happen to have an engine for it, it might be worth going that route. What do you think? Would this be a project worth taking on this winter?