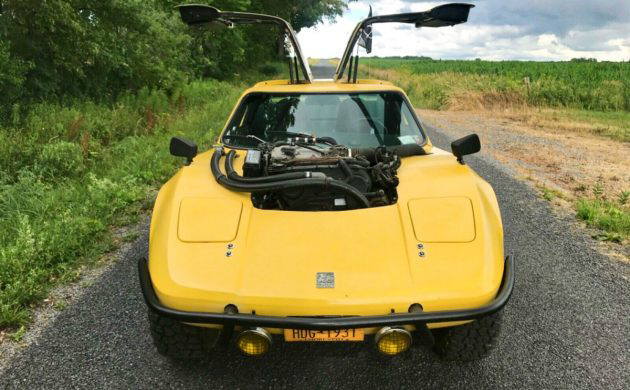 Tired of boring modern vehicles that all look the same? This interesting one-off custom may be just the ticket! After shopping, you won't have to look too hard to find this custom-built vehicle (a Bradley GT body on a 1989 Toyota 4×4 chassis) in the parking lot. First of all, the shocking-yellow paint job can't be missed, and the giant tires and engine literally stick out. This amazing DIY hybrid blends the fiberglass Bradley GT II body with one of the most reliable and capable truck chassis ever built. The listing here on eBay has enticed eight bidders to prod the market value above $4000, not yet meeting the seller's reserve. The Buy It Now of $14,500 more closely reflects the engineering and fabrication value. It's not easy to follow through on your vision and create a running, driving, one-of-a-kind vehicle.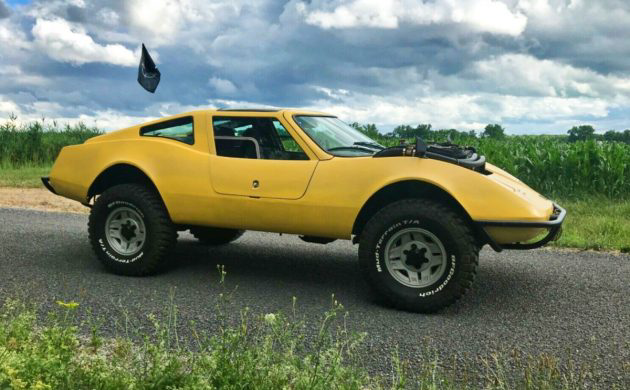 Though not show-quality or harsh weather-friendly, the exterior engine presentation will catch the attention of motorheads from three to 103. The (presumably 3.0L) Toyota V6 may not have the epic reliability of some four-cylinder Toyota engines, but it's benefited from having many components replaced and runs and drives "good" according to the seller, despite the illuminated Check Engine light.
The curvaceous Bradley bodywork with the 4×4 stance, giant tires, and brush guards easily create daydreams of driving this vehicle in a post-apocalyptic race for some rare and valuable commodity like gas, or water, or the last box of Pop-Tarts. Whatever the challenge, unless it's hot laps at Road America, this flashy yellow steed gives you a good chance of victory.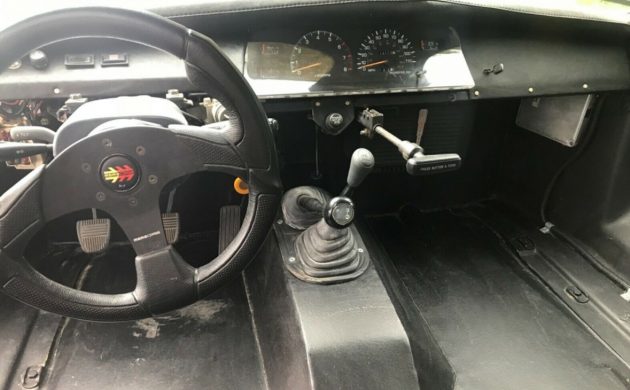 Instruments and other mechanical bits well-integrated into the Bradley kit-car interior deliver controls and vital information. The five-speed manual transmission adds to the fun.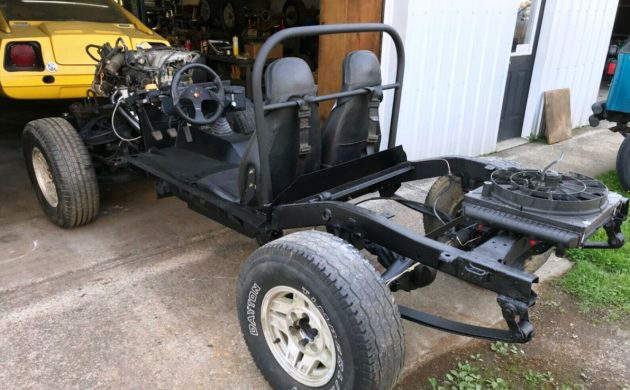 This shot shows the truck chassis before it slipped underneath the kit-car body. Now we recognize the challenge of fitting a body designed for a rear-engine Volkswagen Beetle over a sizable front-mounted V6. Check out videos of the vehicle's creation here on YouTube.com. What movie scene would you recreate while driving this sporty beast?