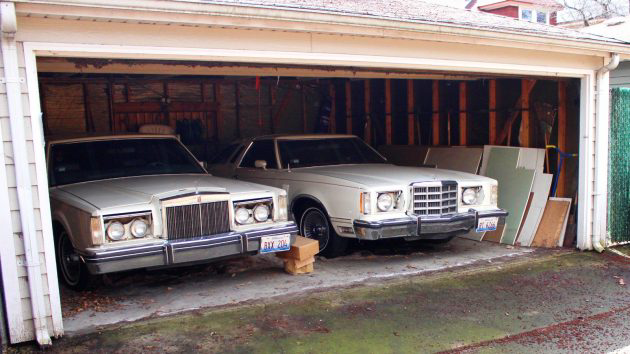 They don't come much cleaner than this one! This 1979 Ford Thunderbird's original owner died about 10 years ago, but his wife didn't get around to selling his two cars until recently (more about the other one later). It's been carefully garage stored since new and is only showing 11,766 miles–it's even still wearing its original tires! Parked in the garage next to it was a similarly nice 1983 Lincoln. Both cars have been cleaned up and are up for grabs. You can read the story of how they were found here on the Chicago Car Club. The car is listed for sale here on eBay, with a buy it now set at $13,500 but lower offers are welcomed.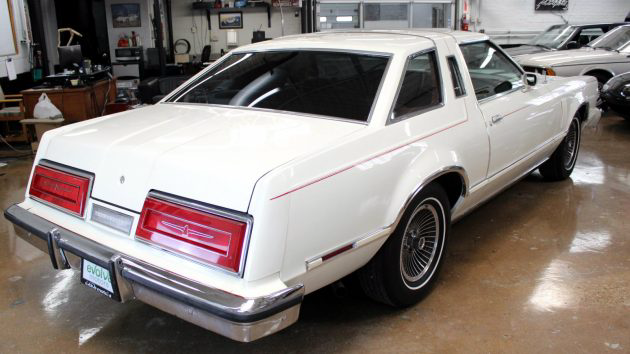 Although I remember at the time these Thunderbirds & Cougars were new thinking how huge they were, as I've gotten older the design has grown on me. I like the styling of the unusual B-pillar and (now) appreciate the effortless ride and comfort the cars offer. Gas mileage, not so much, but I can't see many folks daily driving one of these now. Especially considering the low mileage of this one. There are a few chips and one set of minor scratches in the paint, but the selling dealer has posted high-resolution pictures of both and neither worry me at all.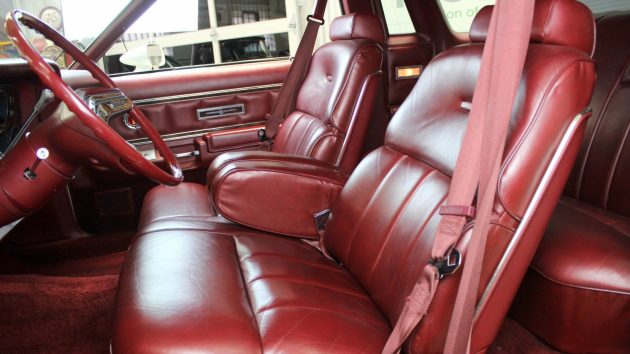 I am a sucker for a nice red interior. If you've read my posts much before, you'll have seen me ranting on how boring most car interior colors are now. I'd jump at the chance to purchase a new car with a bright red interior! Anyway, we're told this is leather, and that everything works–even the air conditioning has been converted to R134A and blows cold!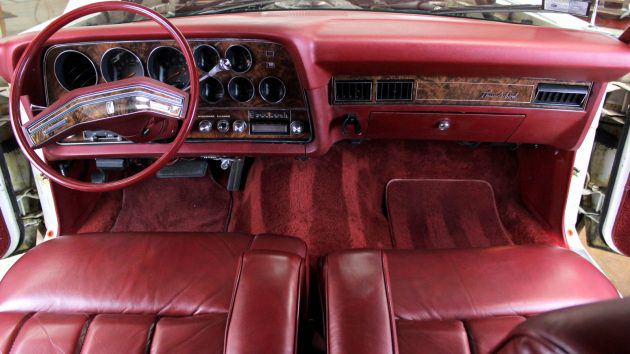 This picture (apart from the stripes left by the vacuum cleaner) could be straight out of a 1979 Thunderbird brochure. It's hard to believe the dash and rest of the interior have survived this long without any damage at all!
Naturally, the two-barrel 351 looks barely used. You can see the R-134 conversion decal for the air conditioning system on the fan shroud. I can only see one minor issue with this car–room in the rear seats! But hey, remember when I said this owner had two cars?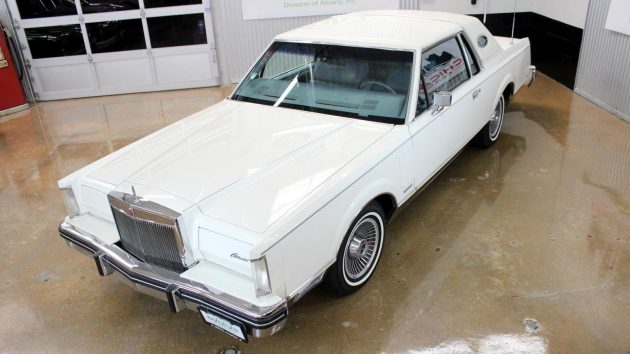 Here's the other car, also for sale by the same dealer here on eBay, and at the same asking price. This 1983 Lincoln Mark VI Bill Blass edition has a little more room in the rear, and about 28,000 more miles, but it's still a stellar example of this generation of FoMoCo products.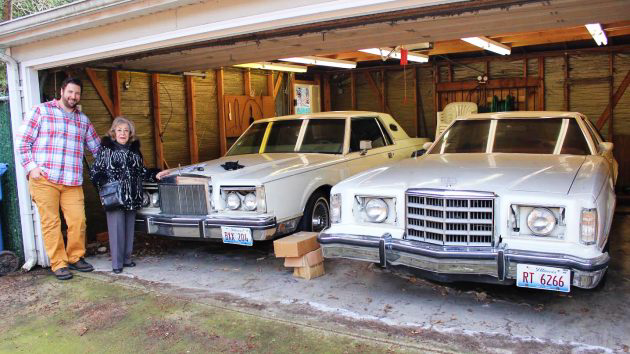 And here's the pair when they were still in the garage, with the original owner's widow Yolanda standing next to them. I'm sure seeing them go was a bittersweet moment for her, but knowing they will go to good homes is likely a bright side given how much care her husband gave these cars. Be sure to check them both out and tell us which one you would prefer?