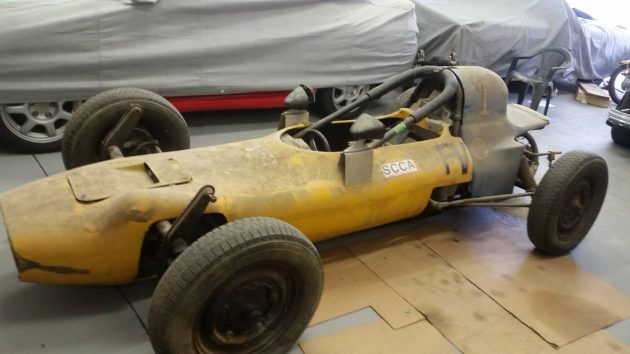 Given our recent post on an unknown make Formula Vee that Barn Finds reader LD71 identified as an Autodynamics Formula Vee as opposed to the Caldwell I thought it might have been, it shouldn't surprise you that I'm writing about a real Caldwell D13 barn find that LD71 sent in to us! It's for sale here on craigslist and is located in Otis, Massachusetts. This one's a little less expensive at an asking price of $3,500 ($3,000 if you read the ad text), but it does look like it's been a while since it's been on the track. Thanks, LD, for this great find!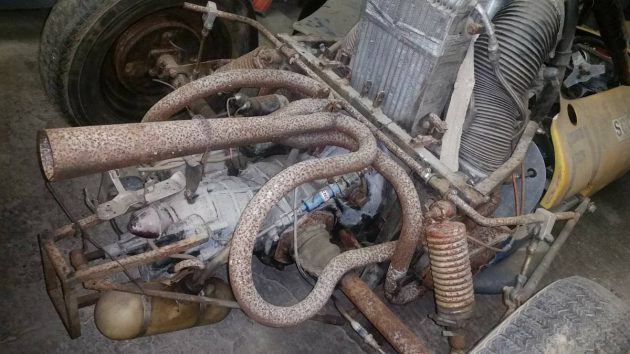 As with all Vee's, this car features a lot of Beetle parts. I had to show you this view because this has to be one of the coolest looking exhaust systems ever! Unfortunately, the coating of surface rust has me wondering just how damp this barn was. I'm hoping this is just surface rust, but it's on almost everything. You'll have to strip the car completely down and refurbish it to make sure you're safe before heading out onto the track.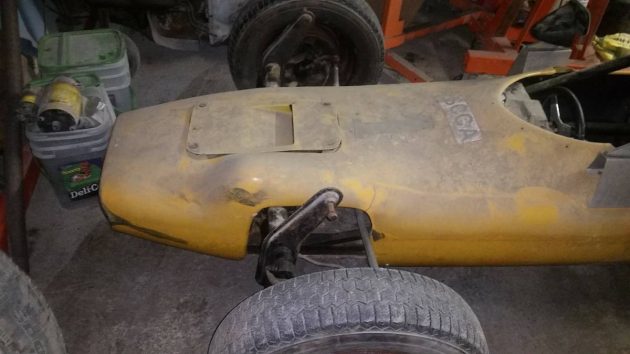 There's some fiberglass work to do as well–you can see a crack near the left front suspension opening. If you're interested in how these cool cars were marketed when they were new, someone has posted a super PDF of the 1973 Autodynamics catalog here. At that time, they billed themselves as "America's Largest Race Car Manufacturer."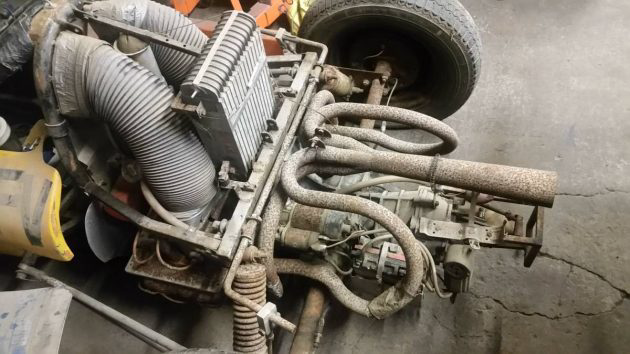 Okay, one more picture of that exhaust system. I love the homemade ram-air cooling ducts as well. If this post has helped make you enthusiastic about Formula Vees but you want a nicer car, I did find this one for sale on fossilcars.com. It's over twice the price, but I doubt that it would need as much refurbishment either. So here's my question for you today. Would you rather have a Formula Vee or a regular (non oval window, non split window) Beetle (comparable condition for both) in your garage. Me, I'd take the Vee!