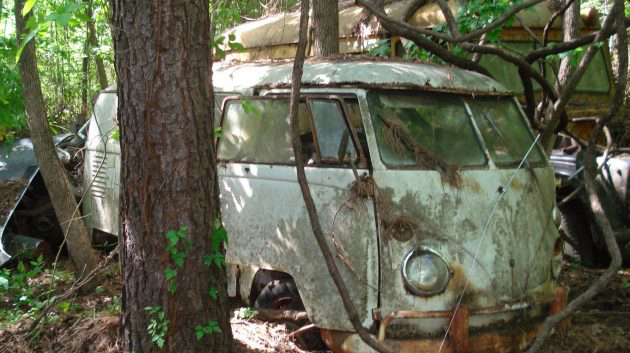 The seller of a tree-trapped 1963 VW Bus is listing it for his father, who seems to live in rural Texas and hasn't driven this split-windshield Kombi in many years. Though limited on the details and unable to take new pictures on the fly (as he lives several hours from his dad's place), the listing is fairly straightforward about what you're getting yourself into. Find the aging VW Bus here on eBay where bidding is up to $3,750 with no reserve.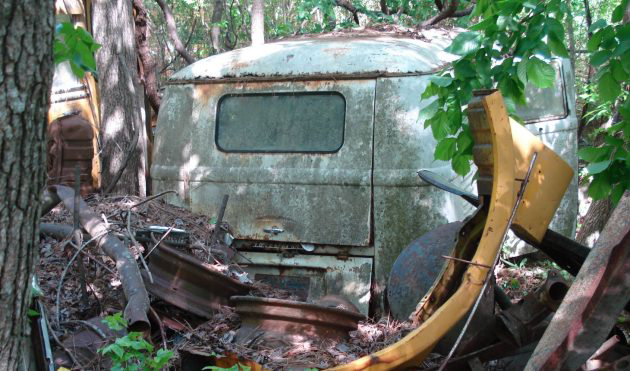 The seller notes he has no way of confirming whether the engine is still with the Bus, as there is too much debris in front of the engine cover for inspection. In addition, it sounds as if he is not returning to his father's property for more pictures, so the presence of an engine will be a mystery for the next owner to solve. Frankly, so many of these things had their engines swapped out over time that even if an engine is present, it's not likely numbers matching. No word on the transmission or its health.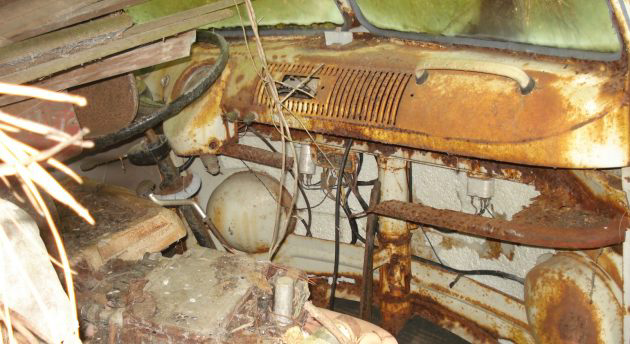 The van was purchased new by the seller's father in 1963 and was then parked – permanently – just four years later. The seller suspects mechanical woes sidelined the Bus as there are no obvious signs of accident damage. Still, rust is prevalent, including in the roof trim and in the front quarters, but it is far from the rustiest Bus we've seen rescued and restored. The rear seat frames and springs are included, but it's hard to spot them with piles of wood chips on the inside. It sounds like the current owner uses the Bus as a storage shed, which is surely made easier with those handy barn doors.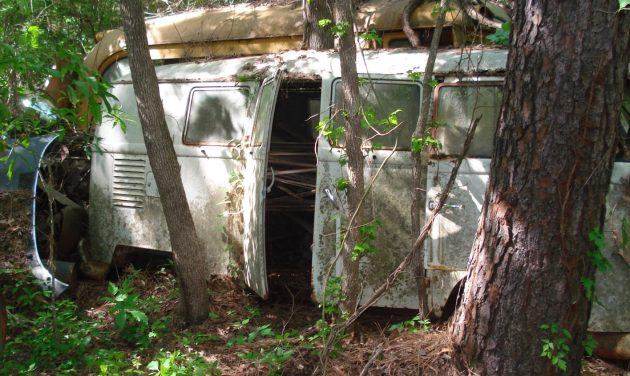 Since we haven't even seen the floors (and no one will before the auction's end, it sounds like), there is definitely a calculated risk involved if you're pondering a Bus rescue. But the early examples do tend to be worth a bit more, and the presence of barn doors and a relatively complete shell will make this one a compelling project for the DIYer bodyman. Just be prepared to do some digging and unloading before strapping this Bus to a trailer, or maybe hire the helicopter crew that pulled an early Bus out of a marshy bog!