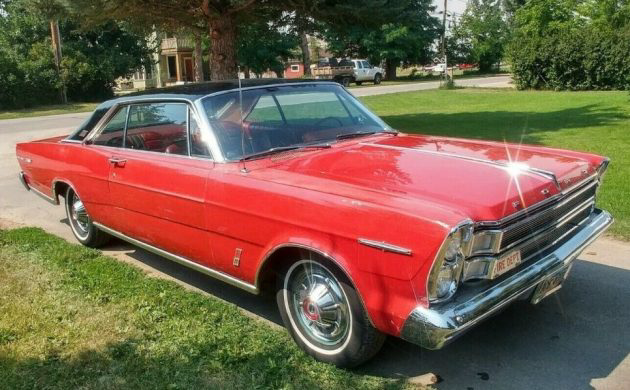 For me, it's always a treat to find a full-size performance-oriented car from the '60s, like an Impala SS, a Plymouth Sport Fury or a Ford Galaxie 500 XL like this subject car. And it's especially nice to find an example in such outstanding condition! This 1966 Galaxie 500 XL is located in Rapid City, South Dakota and is available, here on eBay for a BIN price of $13,975; there is also a make an offer option.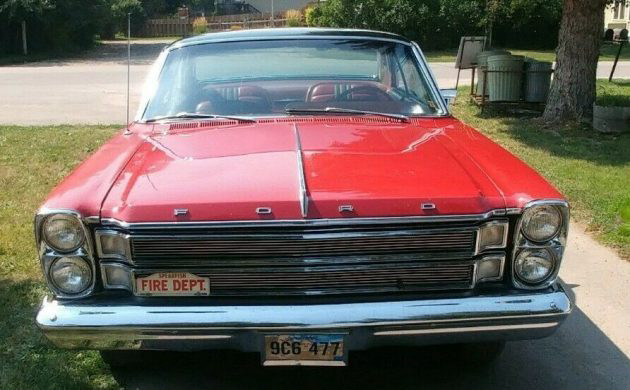 The '66 Ford Galaxie 500 XL was not the only performance-oriented big Ford in '66, there was also a 7-Liter series, based on the Galaxie, that featured a 7 liter (428 CI) engine. The 50o XL could be equipped as such but offered a 289 CI V8 as the standard engine. Either model made for a fantastic looking package IMHO. These are big cars but they by no means seem overwhelming in size as they have a breezy, flight-of-foot bearing about themselves.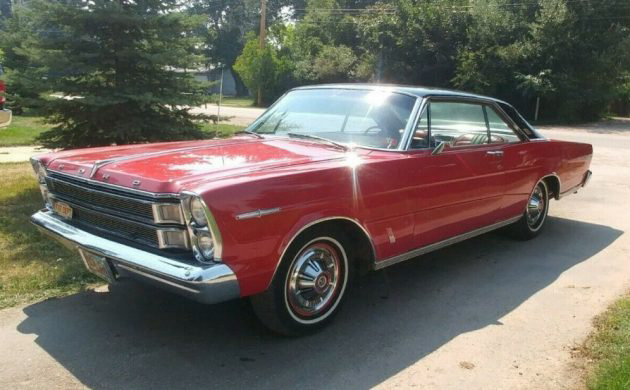 This Galaxie is claimed as an original owner car with the corresponding sales documents. I would think it is a tough call to part with such a ride after 54 years of ownership. The body and finish are in magnificent condition with what the seller states is the original Signal Flare red finish. As opposed to the addition of a black vinyl roof covering, this Ford has a contrasting black painted top. There is no sign of fade on any of the expansive horizontal spaces. The seller adds that this Galaxie has been in, "Temperature controlled garaged with TLC for 3 decades". And that's good to know but what about this Ford's other two and a half decades of existence? It would seem for an original finish to look this strong, it has spent all of its life garaged. Whatever the case, it really doesn't matter as this Galaxie's exterior appears to need no attention.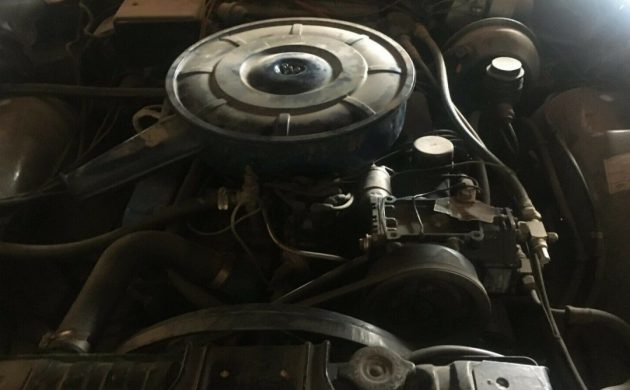 Power is courtesy of a 315 HP, 390 CI "FE" V8 engine. The seller advises that it was rebuilt 10K miles ago and has the car's mileage listed as such but he must be referring to the engine. There is no word regarding this Galaxie's operating characteristics but the seller does advise that this car is, "Used for parades and light family cruising only". A Ford Cruise-O-Matic, three-speed automatic transmission handles the gear changing.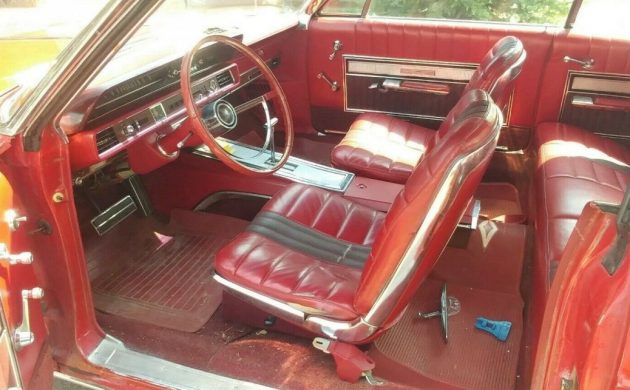 The interior of this XL 500 is resplendent in red vinyl upholstery covering standard bucket seats. The material is slightly faded in places but is in good nick otherwise. There is a slight wear spot on the driver's seat bottom but the rest of the upholstery is minus signs of splits, scuffs or rips. Not surprisingly, the carpet is showing signs of fading as well but it is still in passable shape. The well-ornamated door cards look great and of course, being an XL 500, there is a center console between the bucket seats.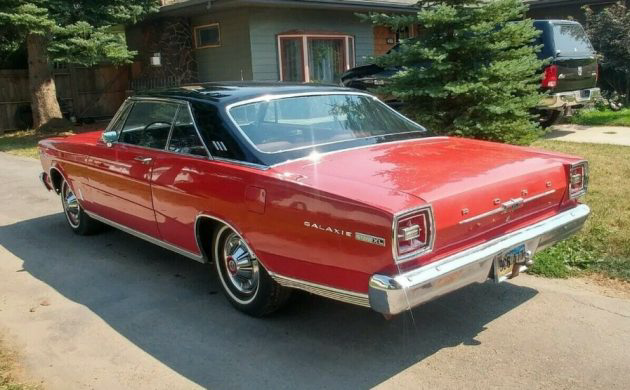 This is an incredibly nice example of a big, desirable Ford hardtop. Oh, for those days to return! Time marches on, but fortunately, there were huge production numbers, over 1M full-size Ford cars in '66 alone, so there are many examples still available. That said, probably not too many are in this stellar a condition. I think this one is worth the price, how about you?