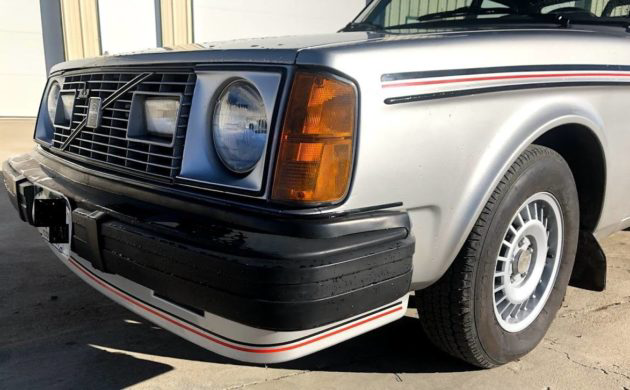 This 1979 Volvo 242GT is a rare special edition of an otherwise completely ordinary Volvo two-door, showcasing a radical departure from the typically stodgy Volvo image. These cars sported a number of cosmetic upgrades, most notably in the form of a unique grill with integrated fog lamps. They have a limited but loyal following today, as those in the know realize how rare it is to find one in the wild. This example has been owned by the current owner since 1989, and presents well despite some cosmetic flaws. Find it here on craigslist for $15,000 in Denver.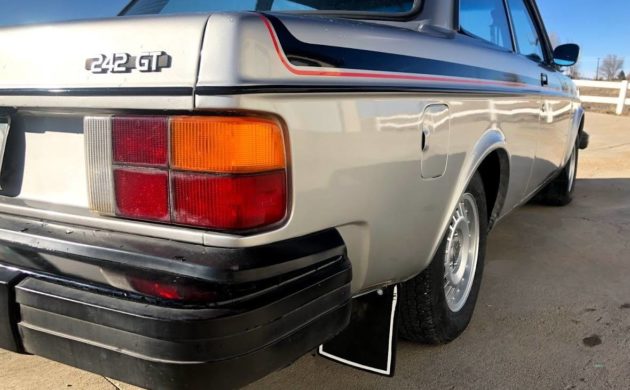 Now, the asking price is absolutely steep. I'm usually an apologist for funky foreign cars, and I do love the 242GT. But it's not yet become a car that is commanding top-shelf pricing, especially considering the turbocharged models are the smarter buy if you're after a vintage Volvo that can boogie. I can understand why the seller put a high price tag on this particular car, as it's likely one of the best ones left of a special model that didn't sell at particularly high volumes. Still, the obscurity factor hurts it to a degree because it's largely just Volvo enthusiasts who even know the car exists.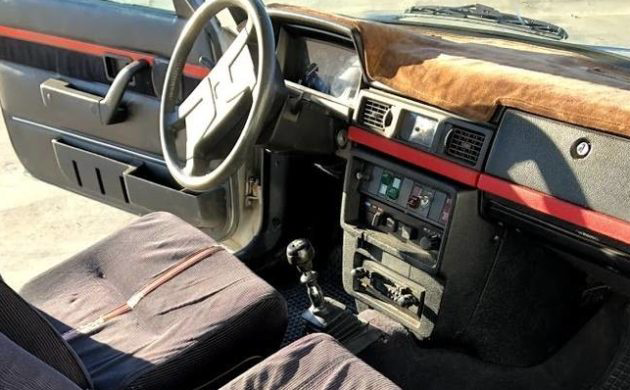 All that aside, what's important to realize in the case of this car is how many impossible-to-find pieces are still present and accounted for, negating the need to go parts hunting or junkyard diving for spares that simply don't exist. The unique bucket seats, factory decal kit, striping on the dash and door panels, and the aforementioned grill are the sorts of parts you'll be tracking down for years if you buy a GT without them. Funny story: I actually happened upon a non-GT in a Pennsylvania junkyard that had this very grill, a find I'll put in my top 10 of rarest parts ever discovered in a junkyard.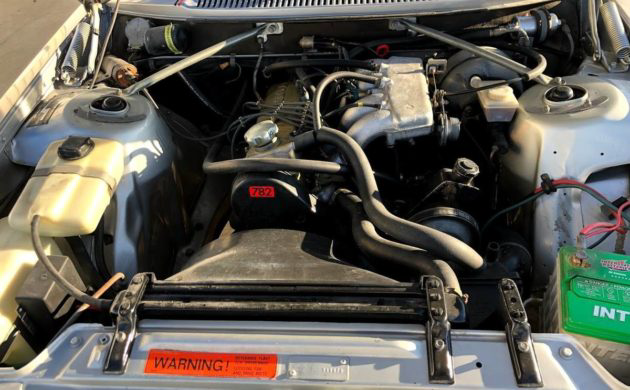 The engine bay looks quite clean, and is a definite bright spot in a car that is mostly good news. The seller reports it was repainted in 2004, hence why the body still looks so good today. Among issues the next owner will have to sort out is some basic mechanical R&R, as the Volvo has been in storage since the paint job was done in '04. The dashboard is cracked in a few places under the cover, and the unique corduroy seats will need some work. In my opinion, $15K should buy you a near flawless car, but I would think a reasonable offer in the ballpark of $7K-$9K should get a deal done here.
Have something to sell? List it here on Barn Finds!