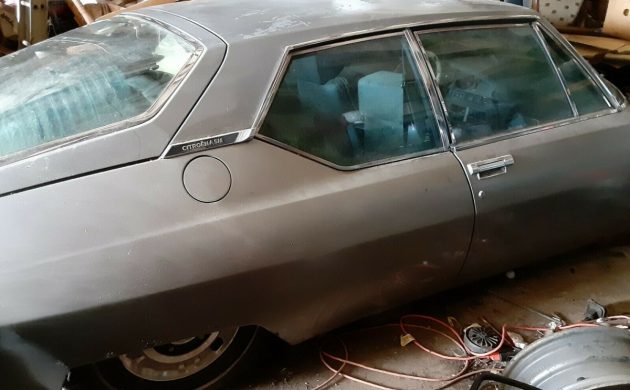 The Citroen SM is one of those vintage cars that are both tempting and terrifying at the same time. They are striking vehicles (the looks are a subjective matter, of course) with exotic drivetrains and over-the-top engineering. When preserved or running in excellent condition – usually as a result of being restored – they are phenomenal cars. However, restoration costs are significant given the high-tech features and the Maserati-sourced powerplant. Strangely, this Citroen had its engine rebuilt 10 years ago, but it was never installed. The SM has been sitting for 25 years and is listed here on eBay with bids to just over $3,000 with no reserve.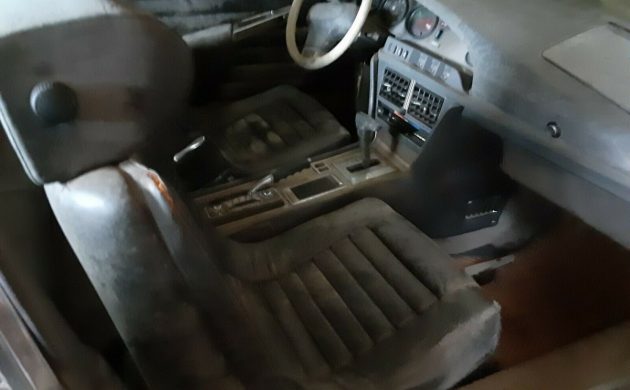 At the end of the day, any high end car that is left to sit for decades is going to suffer more deeply than a basic econobox left to rot. The SM featured self-leveling suspension, front wheel drive, and a trick power steering system that isolated road abrasions and other impediments from the driver. The SM also came with leather seating surfaces and a space age-like cockpit that was like nothing else on the road. While you could spec an SM with the manual gearbox, many were automatics, such as this car. The interior may need a deep cleaning, but it doesn't look as bad as you might expect for having sat for 25 years. I don't see any dash cracks, either.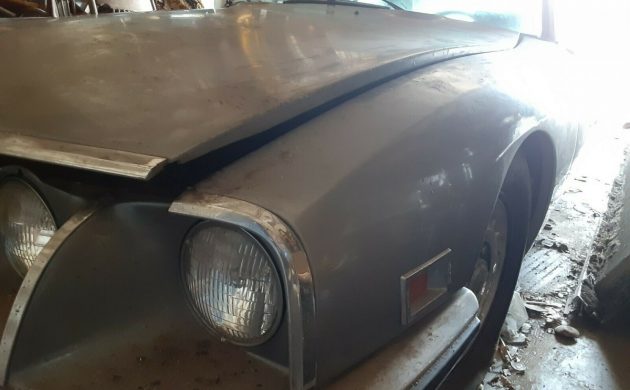 Fortunately, the bodywork appears reasonably sound. These can rust out with surprising ferocity if not kept indoors or at least out of the snow. Hopefully, the one upside to the decades of indoor storage is that the car hasn't been routinely exposed to adverse weather conditions. Given its location in South Carolina, this seems likely. The seller does vaguely reference the presence of rust on the "…door and panels," but doesn't provide specifics or photographs. The glass all looks to be in sound condition, and despite the sagging suspension, you can just make out what appears to be factory wheels. The seller also references "surface rust" but doesn't elaborate.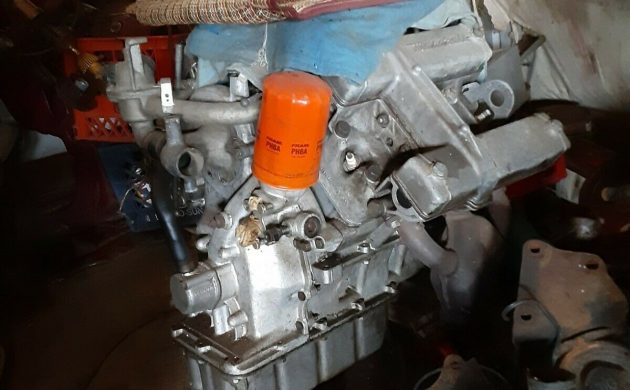 The rebuilt engine still sitting quietly in the garage, awaiting the chance to fire up again, is an odd sight. Once you've gone through the expense and hassle of having an engine rebuilt, dropping it back into the car as quickly as possible is usually the first thing on any owner's mind. The seller notes in the time the engine has been left parked on a stand, the carburetors went missing, and the flywheel and catalytic converter are also MIA. Mileage on the chassis, at least, is listed as being a tick over 56,000. While still a formidable project, having a (supposedly) fresh engine to drop in really does wonders for convincing oneself that it'd be possible to finish this project for reasonable money and time. What do you think – can this South Carolina SM come back to life?