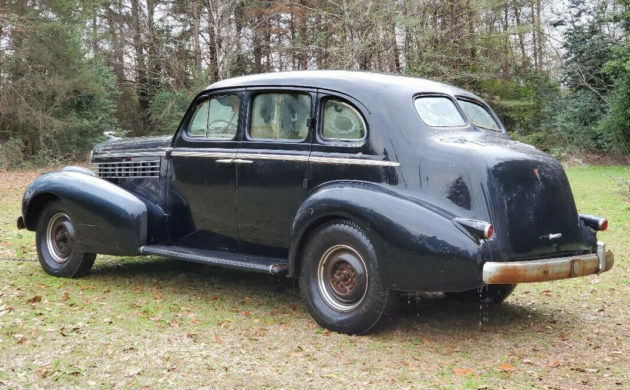 I doubt that we'll ever see an era like it again. When the 1930s dawned, the General Motors "Companion Make Program" was in full swing, allowing the company to produce distinct brands to fill every perceive niche in the motoring market. The high-point of this program was the 1930 model year when GM found itself taking a total of nine separate brands to the US domestic market. A mere three of those original nine brands survive today, and one of those that have disappeared into the annals of history is LaSalle. This 1938 LaSalle 4-Door Touring Sedan rolled off the production line during the twilight years of the brand and has been owned by the same family since 1959. During all of those years, it has remained parked in a warehouse. It has survived the experience remarkably well, but it appears the family has decided that if they haven't managed to restore the car after six decades, then it probably isn't ever going to happen! With that in mind, they have chosen to part with it. The LaSalle is located in Warner Robins, Georgia, and has been listed for sale here on eBay. The owner has set a BIN of $10,000 for this GM classic, but the option is available to make an offer. I have to really thank Barn Finder Ikey H for referring this GM classic to us because the LaSalle is not a car that you will see pop up for sale every day of the week.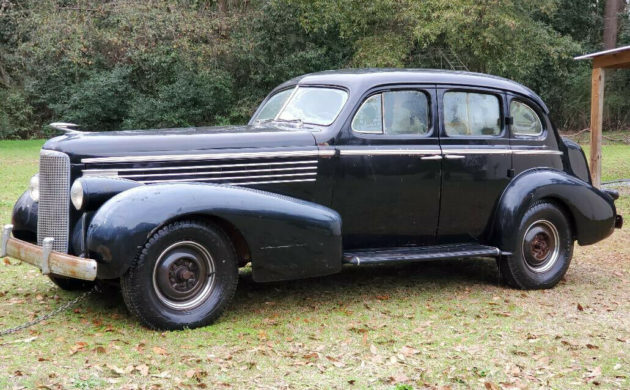 Envisaged to fill a gap between the Buick and Cadillac brands, LaSalle vehicles were assembled by Caddillac with all of their usual care and attention to detail. GM ensured that buyers were left in no doubt as to the origins of their purchase, with Cadillac identification on the VIN plate, and in several other locations around the vehicle. The frame for the 1938 Sedan was common to the Buick and Cadillac range but featured panels that were unique to the LaSalle. Vehicle styling is quite interesting, with a fairly narrow grille imparting an aerodynamic air to the car. The body flows nicely, and many of the unique chrome trim pieces provide a tasteful Art Deco feel to the vehicle. For this particular LaSalle, 60-years in a warehouse hasn't wrought havoc upon its steel. The owner does state that the body is good, with only surface corrosion in places. The panels look quite straight, while it appears that all of the chrome and trim is present, with the exception of two hubcaps, along with one rear bumper guard. There are a number of chrome pieces that will require a trip to the plater, but that shouldn't prove to be a particularly expensive exercise. One aspect of this restoration that could potentially cause some heartburn is the issues that are apparent with some of the glass. There are a couple of pieces that sport cracks, while several pieces are also quite cloudy. Sourcing replacement glass could potentially be a challenge, but I have been able to locate at least one company that claims to have the correct templates and can create replacement glass on a made-to-order basis. They don't indicate what this sort of service will cost, but at least any potential restorer knows that it is available.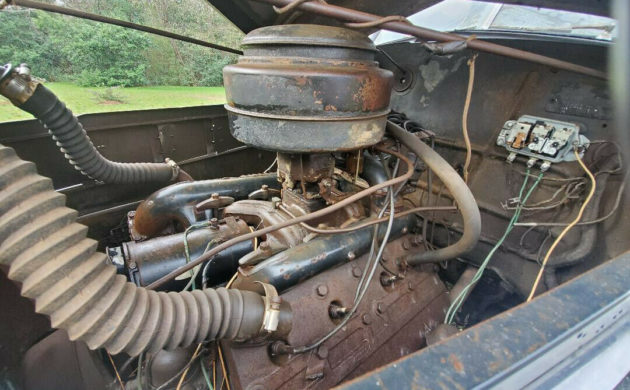 Purchasing a LaSalle in 1938 meant having the choice of a 322ci V8 flathead engine, or…actually, that was it. The 322 produced 125hp, which found its way to the rear wheels via a 3-speed manual transmission. At 3,830lbs, the 4-Door Touring Sedan was not a light car, but the V8 engine produced smooth power and torque, ensuring a comfortable and quiet ride for vehicle occupants. It should be no surprise to learn that the 322 doesn't currently run, although it did when it was parked. The owner doesn't indicate whether the engine turns freely, but if it does, it might take surprisingly little work to get the V8 ticking over once again. Of course, getting the car to a roadworthy state will entail a bit more work, but one can always live in hope. It is worth remembering that in 1938, a LaSalle 4-Door Touring Sedan cost its buyer the princely sum of $1,385. That doesn't sound too bad until you realize that the average American home in the same year cost $3,900. With real estate prices as they currently stand, that means that a new LaSalle in 2020 would cost its buyer somewhere in the vicinity of $100,000.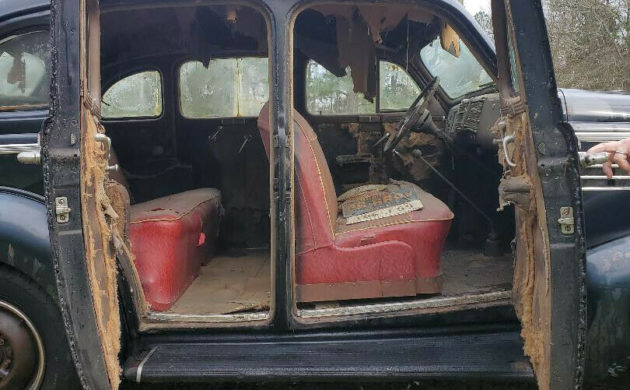 The interior is going to require a complete restoration, but even though this isn't likely to be a cheap undertaking, it may not be as bad as the relative rarity of the vehicle might suggest. One of its strong points is that the interior does appear to be complete. Interior trim kits are not something that people are likely to find readily, but a good upholsterer should be able to use the existing upholstery as a template to create new trim from scratch. As I said, it isn't going to be a cheap process, but when you consider that a full interior retrim represents a once-in-50-year investment, it really shouldn't be viewed as a huge negative. One of the great strengths of the LaSalle is the sheer quantity of interior space. I mean, look at that rear legroom. There's enough room in the back to hold a reasonable-sized family gathering!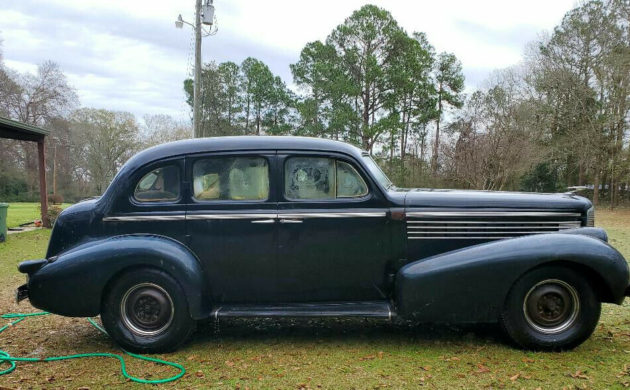 By the 1938 model year, the LaSalle was priced significantly below any offering from Cadillac, but well above anything from the Buick line. This meant that it was achieving all that GM had set out to do, which was to fill that perceived gap. Unfortunately, that gap didn't yield the sales volumes that GM had envisaged when they embarked upon this journey. For the 1938 model year, the entire LaSalle range accounted for 15,509 cars, of which, 10,065 were the 4-Door Touring Sedan. The writing was on the wall for LaSalle, with GM battling to justify maintaining a marque that produced such low sales results. Sales failed to improve during 1939, and by the end of 1940, LaSalle was but a memory. Some memories are worth reviving, and I hope that someone takes the time and effort to revive this old classic, because it sure seems worth it.
Have something to sell? List it here on Barn Finds!