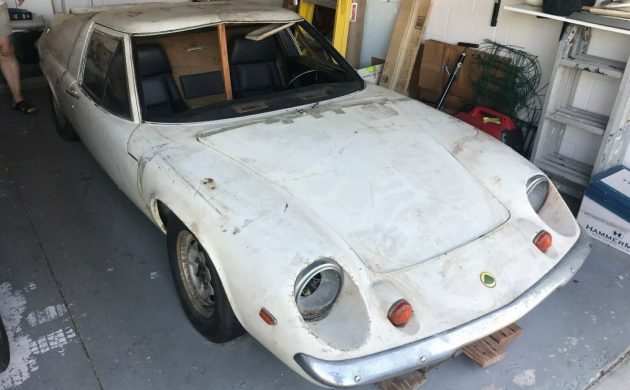 It would seem that the original owner of this 1970 Lotus Europa S2 used the vehicle on a fairly regular basis until it was the target of vandalism in 1979. At that point, it was parked, and it hasn't moved under its own power since. These are a wonderfully simple little British classic, and this one might have the potential to be a great restoration project to tackle in a home workshop. The Europa is located in De Leon Springs, Florida, and has been listed for sale here on eBay. Bidding has reached $2,125 off the back of some pretty solid interest, and the reserve has been met.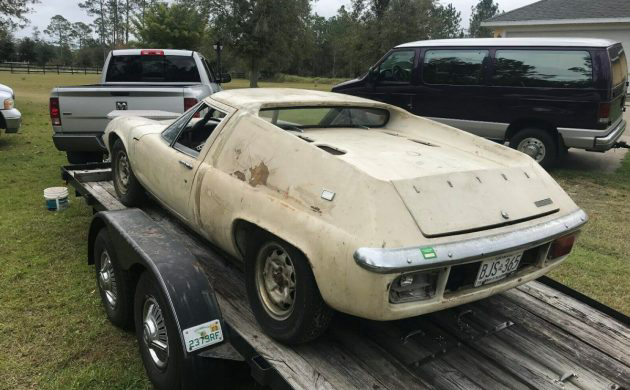 I don't think that I will ever understand why someone would vandalize a classic like this Cirrus White Europa. I will admit that these aren't the prettiest car to have ever rolled out of the Lotus factory, but no car deserves to be the target of wanton acts of destruction. It isn't clear exactly what these people were hoping to achieve, but it appears that anything glass made an obvious and easy target. That could easily explain the lack of lights and some lenses, along with the missing window glass. There are a few aspects of this particular car that cause me some concern. One of the most pressing of these is the fact that it would appear that the vandals may have used to roof of the Lotus as a trampoline, because the top is fractured, and is now being held up by a piece of timber. This is a major concern, and only a personal inspection will determine whether it is actually repairable. There is evidence that the Europa might have spent some time exposed to the elements, and while the rear sections of the frame look to have little more than a light coating of surface corrosion, what we can't see is the state of the frame where the body bolts to it. This is one of the most structurally troublesome areas of any Europa and can spring a nasty surprise when an otherwise solid-looking vehicle is dismantled for restoration. However, it is possible to source a brand new frame direct from Lotus in the UK, but at around $3,700 plus shipping, this is not a cheap item. It is also difficult to see the state of the vehicle's remaining fiberglass in any detail, but it generally does look quite promising. There are going to be plenty of small items such as light lenses required to whip the exterior into shape, and the next owner is going to need to budget at least another $500 to replace the missing windshield.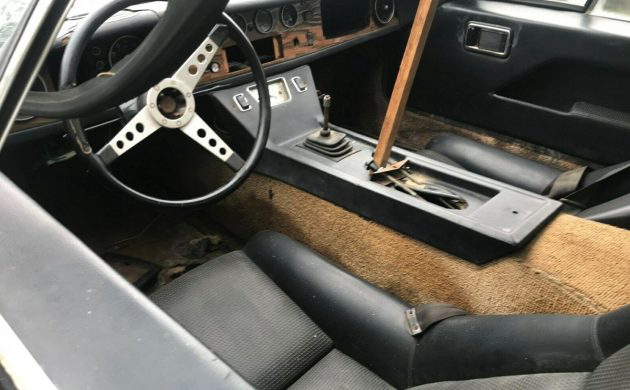 When you look around inside the Lotus and consider the state of the dash and the carpet, it really does appear as though the vehicle has been pretty wet at some point. This will not have done anything inside the car any real favors, and complete restoration is on the cards if the interior is to present nicely once again. As previously stated, parts are surprisingly easy to source, but some of these are not cheap. The dash fascia will require replacement, and these usually cost around $470. It looks like the seats and door trims might be able to be salvaged, but the dash pad, carpet, and the steering wheel will all require attention. Of course, if moisture has found its way in, then the gauges, switches, and other electrical components might need to be checked to ensure that they are functioning properly.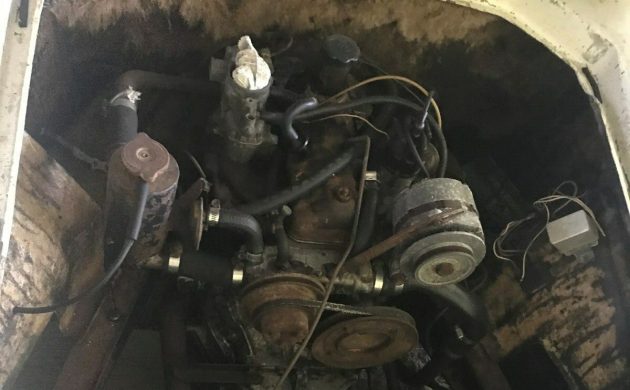 The engine and transmission combination in the Europa probably best encapsulated the type of thinking that marked Colin Chapman as such a unique individual. The 1,565cc 4-cylinder engine and 4-speed transaxle were originally designed to see duty mounted in the front of a Renault 16. However, for the Europa, the whole configuration was spun 180° and mounted behind the seats to create a truly mid-engined design. Of course, this created a problem all of its own, because the spin actually meant that the Europa found itself with one forward and four reverse gears! This was rectified by repositioning the crown wheel in the differential, thus returning the gears to a more conventional configuration. If the engine and transmission had found their way into a Renault 16, then engine power would have been a rather modest 70hp. Renault provided some improvements to the engines earmarked for Lotus, and these units pumped out 87hp. Now, that's not a lot of power in anyone's book, but thanks to the fact that a Europa tipped the scales at a mere 1,459lbs, this little tiger could romp its way through the ¼ mile in 17.3 seconds. This particular car is claimed to be a numbers-matching vehicle, but beyond that, we have little information. The engine's appearance would strongly suggest that it probably doesn't run, but we don't even know whether the engine turns freely. If it hasn't run since 1979, there is a fair chance that a rebuild will be on the cards, although given the state of the rest of the vehicle, we really have to be due for some good luck somewhere along the way. Maybe the engine is actually in good health.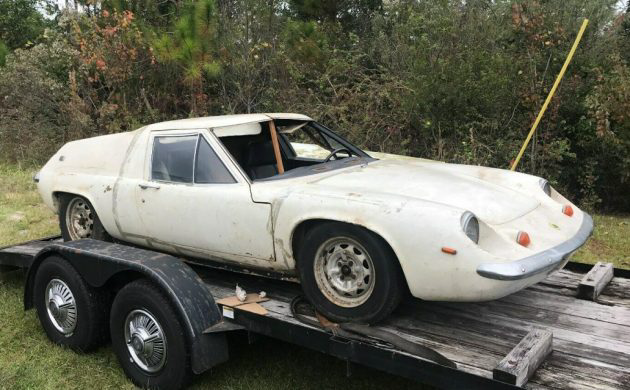 Seeing a classic little British sports car like this 1970 Lotus Europa S2 so abused makes for a pretty sad and sorry sight. It is going to take a lot of work to return this car to its former glory, but the simplicity of design and engineering makes these a great classic to tackle in a home workshop. The big question really revolves around whether this is a financially viable project, or whether it is now past its prime. To be honest, it all really rests on the state of the frame. If that is in good condition, then not having to replace it will remove a pretty decent amount from the final restoration costs. It is possible to find some very nice 1970s Europa S2s in the market today for around $20,000, which makes this car a bit touch-and-go from a financial perspective. So, what do you think? Is this a project car, or is it destined to be used for parts?
Have something to sell? List it here on Barn Finds!