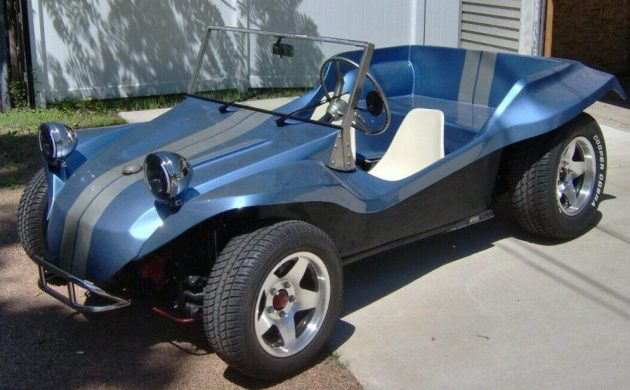 There are probably three different ways that you can build a dune buggy. The first would be to do what I did with a friend years ago and mash something together from a discarded VW Beetle, tools needed? A hammer, screwdriver, pliers, and a rented oxyacetylene torch – this is the "let's just see what happens" approach. The second way would be to buy a kit, which includes a body and fittings, as well as a subject Beetle, follow the directions and assume that one has the proper tools and mechanical know-how. The third way would be to go for broke and build an uber refined and professional buggy like this 1969 Safari Trail example that has turned up in Wausau, Wisconsin. It is available here on eBay for a current bid of $5,755, twelve bids tendered so far.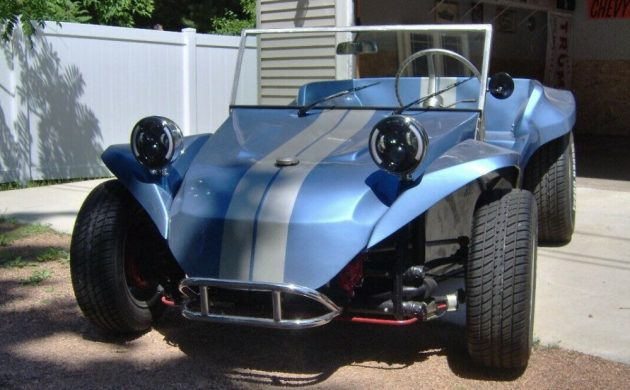 It is appropriate that this dune-buggy is titled as a 1969 model because that's the era when dune buggies were all the rage. While the Meyers Manx was probably the most famous, there were plenty of other manufacturers that got into the mix too like this Safari Trail example, manufactured by Safari Industries originally of Gardenia, California. There is an article about Safari Industries here that you can review for more information about this bygone company.
This dune buggy is truly an amalgam of different parts, 1969 body, 1961 Chassis, 1967 transaxle and front beam, and a '69 to '76 vintage Porsche 914 engine. All of that considered, this vehicle does have a legitimate Wisconsin title, attesting it to being a 1969 model. The seller found this neglected buggy in 2019 and performed a full restoration. Apparently the condition of the body was neglected but in "remarkable" condition. Additionally, the floor pan was sound too so this Safari underwent a disassembly, an underside sandblasting and refinishing in an epoxy-based coating with the body being refinished in a two-stage Dodge Viper blue hue. Finishing it off is the application of silver racing stripes. I have to say, it looks fantastic! It's one of the nicest dune buggies I have ever laid eyes on. The seller also mentions that he has a new roll bar that is included in the sale but he has not installed it, preferring to not cut the body. I'm not sure of the brand of recently installed aluminum wheels but they complement the exterior perfectly.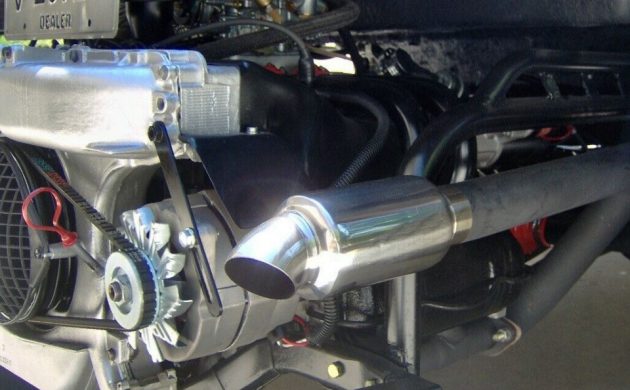 The mechanical improvements are extensive and are listed in great detail in the listing. As previously noted, the engine was sourced from a Porsche 914 but there is no word regarding the original displacement of the four-cylinder engine as in 1.7, 1.8, or 2.0-liters. Whatever the case, the engine has been rebuilt with larger pistons and cylinders as well as having had extensive cylinder head work performed. Ditto the brakes which have seen the inclusion of new stainless steel lines and a master cylinder. The seller claims that this dune buggy runs and drives like new, I'd wager that it runs a lot better than that.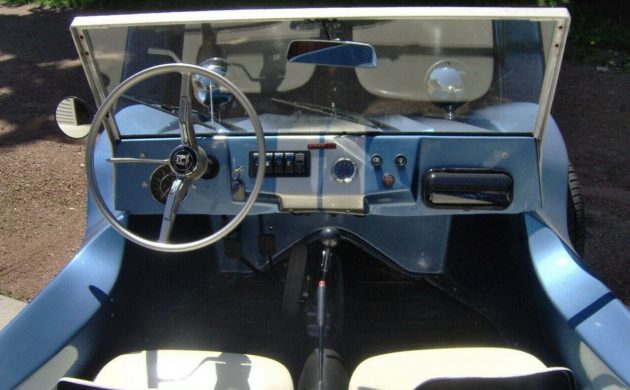 The interior of this Safari is a typically spartan affair but not as spartan as some. It does have a CD player and interior lighting all supported by a new wiring harness. While all of the exterior lighting (headlights, taillights, side markers, license plate, and back-up lights) was replaced with modern LED fixtures, all of the interior lights and the gauges too, actually work. There is even a fuel gauge in place for the first time in this off-roader's history. Note the gear shifter, it is Hurst unit that was a common VW Beetle upgrade in the '70s.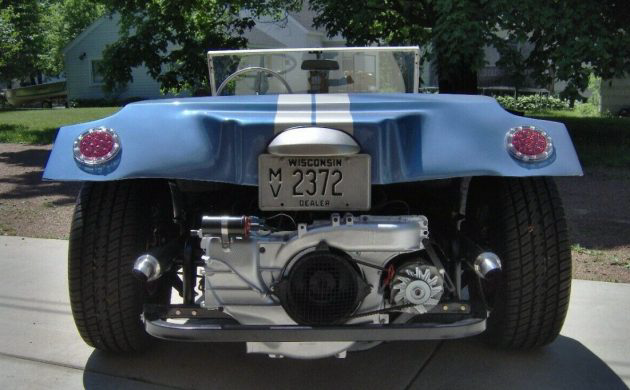 There has been an incredible amount of effort and expense bestowed on this Safari Trail dune buggy and all performed at a high level of professionalism. The conundrum would seem to be that it is now too nice to take off-road and expose to salt and sand. But even with all of the mechanical embellishments, a dune buggy is not particularly viable as an everyday driver. The target market for such a vehicle is probably narrow but whoever the successful bidder is, will be acquiring, what is probably, the best of the best. And, as the seller concludes, "It would be hard to find a nicer buggy for sure." I think he's right! How about a show of hands, anyone ever owned a dune buggy and if so, how did you like it?