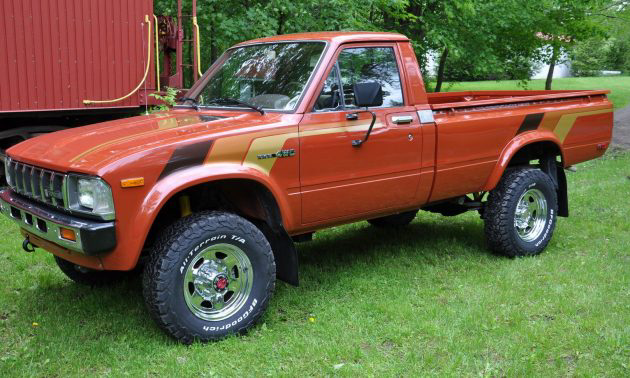 I visited my 1981 Toyota HiAce project recently, and found myself slipping further into a deep fascination with vintage Toyota vehicles. I'm practically rethinking my years of scoffing at older 'Yotas as the transportation of people who simply wanted to get there and not develop a connection with their vehicle. Old Toyotas like this 1983 pickup here on eBay may not be oozing with character, but I definitely think they have soul.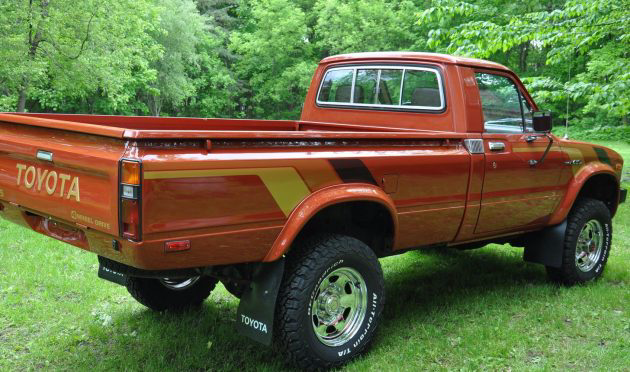 This appears to be a long-bed version of Toyota's venerable pickup truck, complete with mostly original paint and the SR5 package graphics. The top of the truck – I'm assuming that means the roof – and the bed have been painted with the rest left alone. The OEM mudflaps still appear like new and the polished wheels look good here. Tires appear fresh and with plenty of tread, and though a rear bumper would likely have been required in the U.S., the truck looks good without it.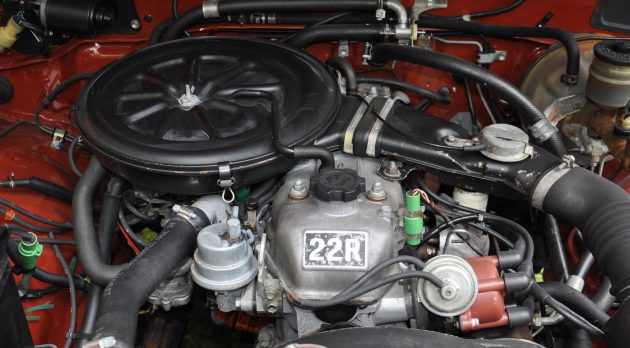 The long-lived 22R is said to have a mere 125,000 miles, though there is some discrepancy due to a gauge cluster swap from MPH to KPH. The seller is in Canada, so this was most likely a U.S. market vehicle that was imported at some point, leading to the odometer swap which isn't quite accurate. Still, anything under 200,000 miles means this motor has plenty of life left in it, though the seller doesn't elaborate on any sort of a maintenance history.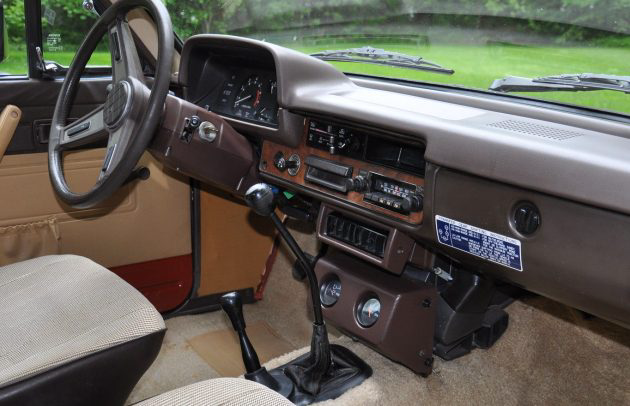 The interior is cleaner than you'd expect for the mileage, and a manual transmission is a must-have in old Toyotas. Though there appears to be three different shades of tan / brown interior surfaces, all paneling looks free of cracks despite being a bit uncoordinated. Bidding is quite active but the reserve remains unmet; our guess is it is somewhere north of $12K. The price on trucks like these will likely continue to accelerate, so now's the time to buy if you're hankering for a clean Toyota truck.