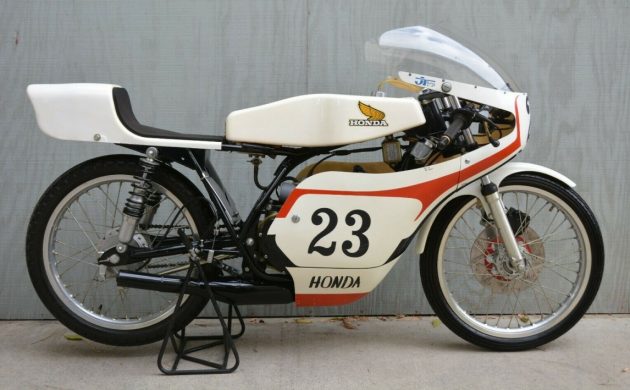 The list of motorcycle racing greats who started their careers on small-capacity machines is pretty extensive, as those machines have allowed some of the legends to hone their racing skills to a high level. This 1977 Honda MT125R is just such a machine, and it would appear that not only is it completely original, but it has never actually seen a racetrack during its entire life. The current owner purchased the machine 25-years-ago and has never actually used it. He has now decided that the time has come for it to head to a new home, and to a new owner who will appreciate and enjoy this racing classic. It is located in Bakersfield, California, and has been listed for sale here on eBay. Bidding has reached $5,400, but the reserve hasn't been met.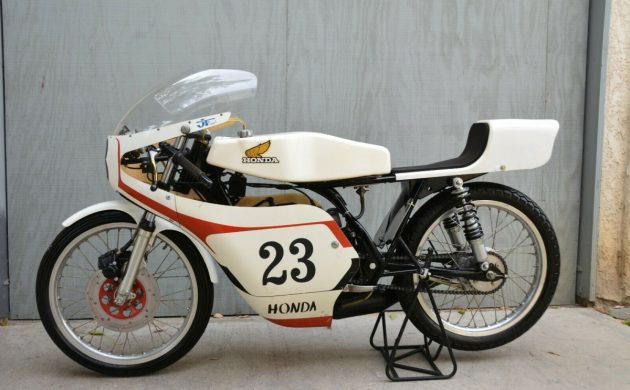 The originality of this little Honda classic is quite extraordinary. Its presentation is first-rate, right down to its period graphics and signage. The owner states that the tank and seat still wear their factory gel-coat, and the majority of the controls such as the brake and clutch levers are still fitted with the now slightly-yellowed factory plastic sleeves. The owner supplies a great selection of photos of various aspects of the machine, and the frame in particular looks to be spotlessly clean. There are no signs of any chips or gravel rash, which seems to reinforce the owner's belief that the Honda has seen little in the way of active duty.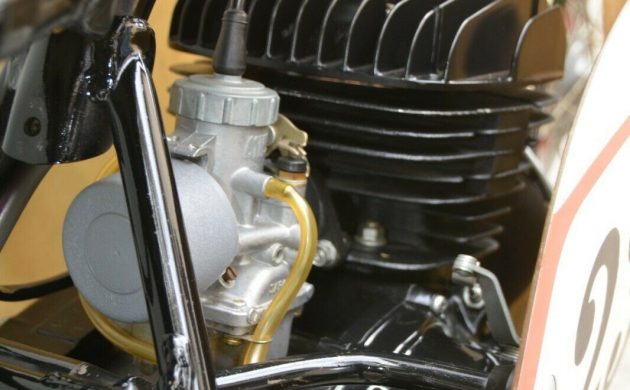 The MT125R really was a pocket rocket in its day, and this one is fitted with its original 123cc single-cylinder air-cooled engine and 6-speed transmission. This engine produces a mere 26hp, but thanks to its ability to wind-out to 14,000rpm, it could still achieve a top speed of 125mph. Interestingly, the factory tachometer as fitted to this bike doesn't start registering until the 5,000rpm mark, simply because this was an engine that was at its best revving at around the 10,000 mark. The engine in this particular Honda has done minimal work and is said to have only been run long enough to break it in. The owner hasn't started the engine during the past 25-years, so it will undoubtedly need a thorough check before it is kicked into life once again. However, once this process has been completed, this little Honda will pack quite a bit of punch in a very small package.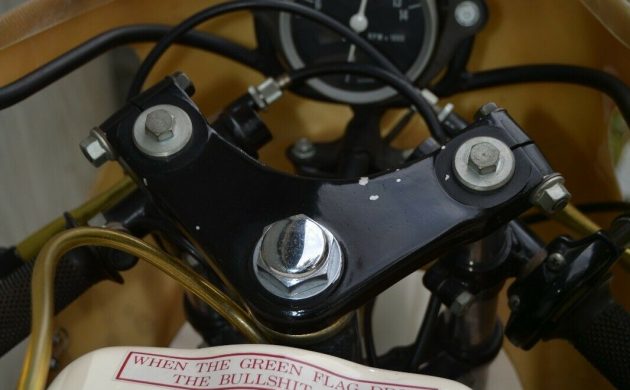 Vintage racing machinery continues to grow in popularity, and that also means that values are on a continual upward spiral. It also means that for those who wish to partake in vintage competition, the costs have the potential to be pretty astronomical. That is one of the aspects of this Honda MT125R that makes it so attractive. I don't know where the reserve has been set, but I suspect that bidding is probably now getting pretty close to the mark. If this is the case, then this could represent an affordable option for those individuals who wish to take on this hobby. So, if you have the desire to release your inner Dani Pedrosa or Valentino Rossi, then your machinery awaits you right here.
Have something to sell? List it here on Barn Finds!