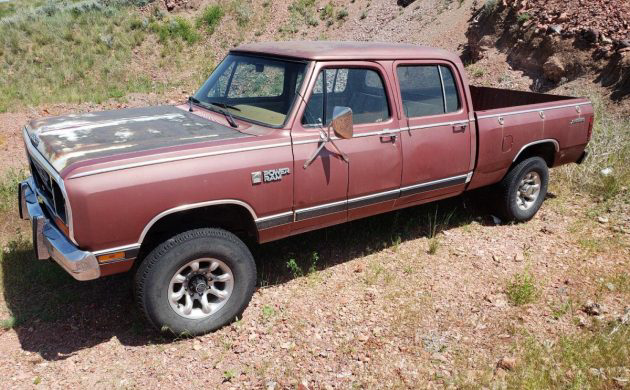 This is one big truck, although most modern pickup owners are used to driving a 4×4 four-door truck. This 1985 Dodge Power Ram Prospector crew cab is listed on eBay with bids of $4,500 and it'll sell with no reserve. It's located in beautiful Rozet, Wyoming.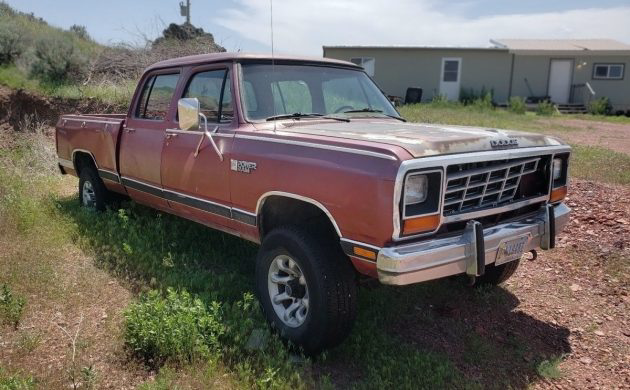 This Power Ram 4×4 is far from perfect, in fact it needs quite a bit of work for my eyes. I'm frankly surprised at the amount of the bids given the amount of work that's needed on this rig. You can see that someone snapped off the classic Ram hood ornament but that's at the bottom of the to-do list for the next owner of this truck. Power Ram was Dodge's new name for Power Wagon, for all intents and purposes.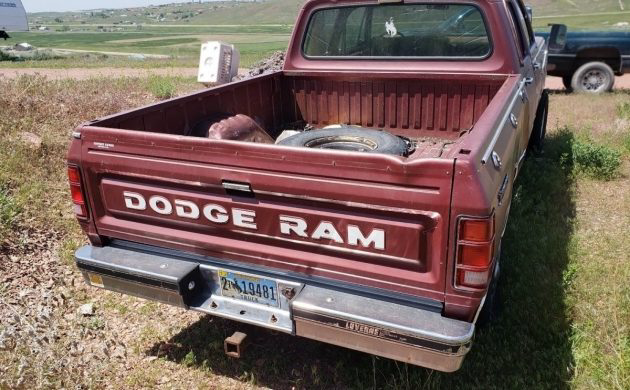 The seller says that it's "pretty solid, front floorboards do have rust." The body has its share of dings and dents but I don't see any gaping rust holes, I'm surprised that the floors are rusty. 1985 was the last year for the crew cab, maybe that's what's driving the value here? I'm a big advocate of owning either the first or last in a series, or both if you have a Jay Leno or Sultan of Brunei budget.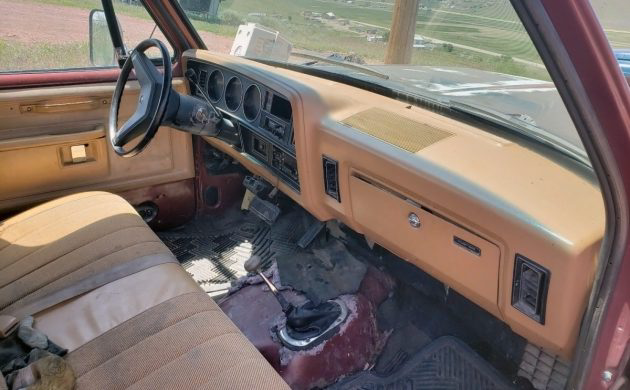 The Wyoming heat and/or cold has caused a bit of trouble inside, too, but help is available from our friends at LMC Truck and any number of other suppliers. There are no engine photos but this one is listed as having a 318 cubic-inch V8 which would have had 140 hp. The seller says that this Power Ram "Runs and drives, brakes are soft and tires are dry rotted. also need battery." They also say that the "transmission shifts good." You can see the "Ram-Trac" transfer case shifter for the 4WD system which allowed the driver to shift while under way. There are no photos of the back seat area other than the door panels, other than welding the rusty floors I can't imagine that there's a ton of work to do inside. What are your thoughts on this big Power Ram Prospector crew cab?