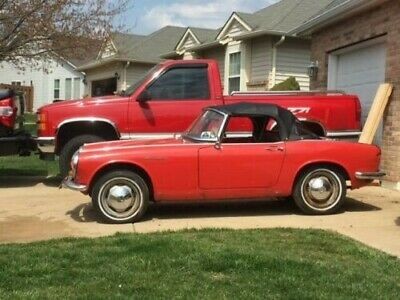 It would be fair to say that when the Honda S600 first broke cover in markets outside Japan, people thought that it was a quirky little sports car, but even the most optimistic of motoring journalists were unwilling to take the company seriously as a car manufacturer. This was a mistake because it was cars like the S600 which paved the way for Honda to produce vehicles such as the enormously successful Accord little more than a decade later. This 1965 S600 Roadster is in need of a full restoration, but it is a project car that shows some real promise. Located in Cypress, California, you will find the Honda listed for sale here on eBay. Bidding has now reached $3,550, but the reserve hasn't been met.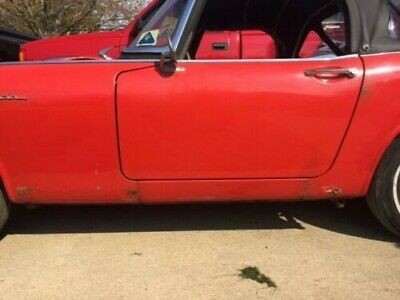 The next owner of the S600 is going to have some rust issues to address, but these don't appear to be too extensive. There is some rust visible in the rockers and lower fenders, but repairing these areas should not be particularly difficult. The owner also admits to there being a few pinholes in the passenger side floor, but once again, addressing these should not be a problem. The external trim and chrome is all present, and it does look like it is in quite good condition. The Scarlet paint is showing its age, but the soft-top that is fitted to the car is only a few years old and is in good condition. One real positive for anyone considering the restoration of an S600 is the fact that even though they were never officially imported into the US, the majority of new restoration parts are actually quite easy to locate. There is one specific company in California which acts as a "clearinghouse," and they stock almost any part that a dedicated owner may require to restore or maintain their vehicle.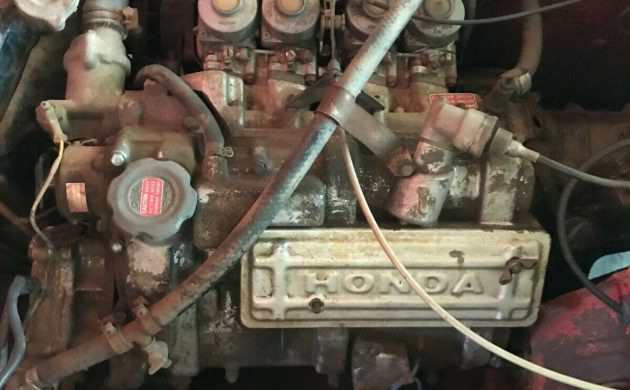 Now we get to what makes the S600 such an amazing little car, and that's the motor. It is no surprise that with a history steeped in the production of motor-cyles, Honda was able to produce something special to power this little classic. What resulted was a 606cc DOHC 4-cylinder screamer, which produced 57hp at a stratospheric 8,500rpm. In keeping with the Honda's quirky nature, the engine's power found its way to the rear wheels via a 4-speed manual transmission and enclosed chain drive. The bad news here is the fact that the Honda doesn't run, and a previous owner pulled the plugs and filled the cylinder with oil. The current owner believes that this may have been because the engine could have been locked, but he isn't sure. He doesn't mention whether it actually turns freely at present. These are a complex little engine, and rebuilding them is a bit of a specialist task. Given the fact that they were designed to rev all the way to 11,500rpm, the internal components are precision built. It features, amongst other niceties, roller bearings, which aid the engine in its free-revving nature. It is these little engines that best demonstrated why Honda became such a powerhouse in car manufacturing. Not long after the S600 was introduced, the company began to receive reports that some of their engines were experiencing problems with the roller bearings. An internal investigation revealed that this issue had the potential to not just impact a few cars, but that the entire production run to that point was prone. Their answer was to despatch a team of white-gloved (honestly!) technicians across the globe to undertake the replacement of the entire engine of every S600 that had been sold up until that point. These replacement engines had received suitable upgrades in this area and demonstrated admirable attention to detail. It is also the reason why it is almost impossible to find an early S600 that is numbers-matching. In fact, if you do happen to stumble across an early car that does still have its original engine, it is worth checking to see if the engine has been rebuilt at some point because bearing failure could still be an issue if it hasn't.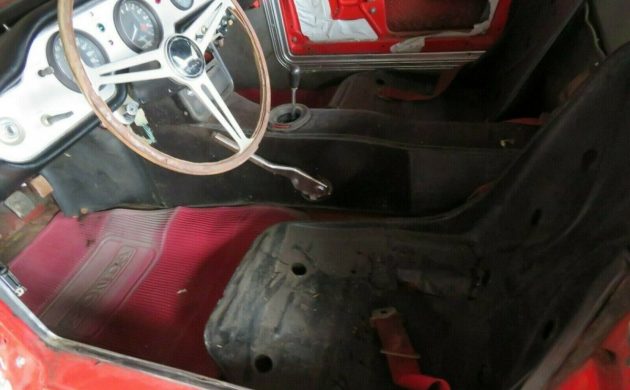 The interior of the S600 is very typical of sports cars at this point in automotive history. You get space for two in bucket seats, a sports wheel, and a decent array of gauges to monitor the health and well-being of the vehicle. The car didn't even feature a radio in its early days, and that would probably have been the case with this vehicle. Unfortunately, the blanking plate for the radio opening is missing, so a replacement will need to be located. The dash and pad look good, but due to delamination, it appears that the wheel will need to be replaced. The owner has accumulated a pretty substantial collection of parts for the Honda, and these are included in the sale. Amongst these parts are what appears to be new covers for the seats, along with new trim upholstery for the doors. Once again, any missing pieces can be sourced from companies such as Norman Hart Honda in California.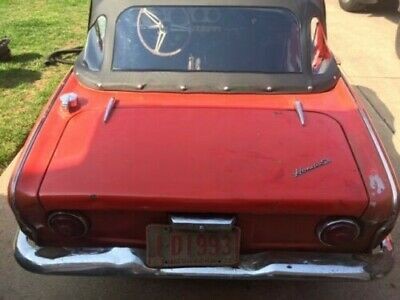 When people in the western world initially dismissed the Handa S600, they did so at their own peril. After all, this was a product of the same company that has managed to build the most successful motor vehicle in history. Forget the Model T or the VW Beetle. They are minnows when compared to the Honda Super Cub. In continuous production since 1958, sales of the Super Cub have now exceeded 100 million units. It is this production expertise, combined with the attention to detail that was demonstrated with the S600, that spurred Honda on to greater success in motor-car manufacturing. Today it is virtually impossible to find a reasonable S600 for under $20,000, while really pristine examples can pull prices of $40,000 or more. Yes, restoring it will potentially throw some complications and obstacles in the path of the next owner, but the end result will be a quirky little car with a surprisingly high potential value.