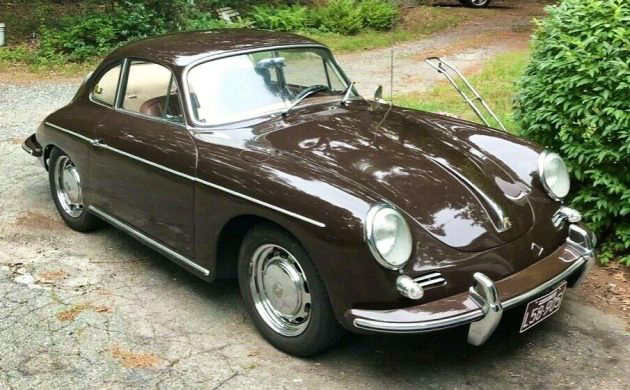 OK, so hardly a barn find but very worthy of review none the less. Last week, we covered this 1971 Porsche 911T, the 911 having been introduced in 1964 and still going strong today. The 911 is such a strong representative of the Porsche brand that it is surprising that when you look up the name "Porsche" in a dictionary, the 911 isn't the image that immediately appears. That being the case, I thought there would be of value to review the 911's predecessor, the 356C, and this example is an immediate predecessor as it is a 1964 model – the same year as the 911's introduction. So here goes, located in Orlando, Florida is this beautiful 1964 Porsche 356C and it is available, here on eBay for a current bid of $53,300, reserve not yet met.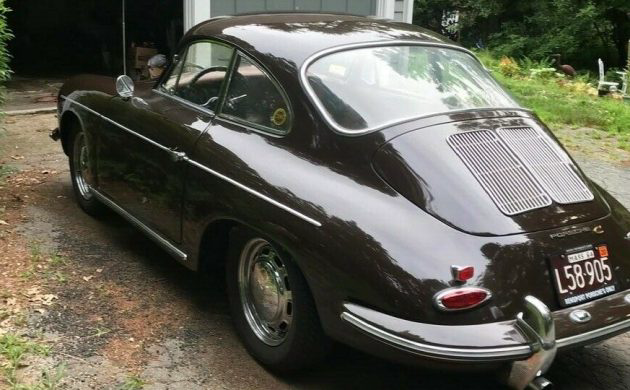 The Porsche 356 was introduced in 1948, the moniker "356" referring to it as project number 356. As the years progressed, the 356's designation changed with A, B, and C models, the C being the last iteration. Total 356 productions is recorded as 76K copies with about 16K bearing the C designation.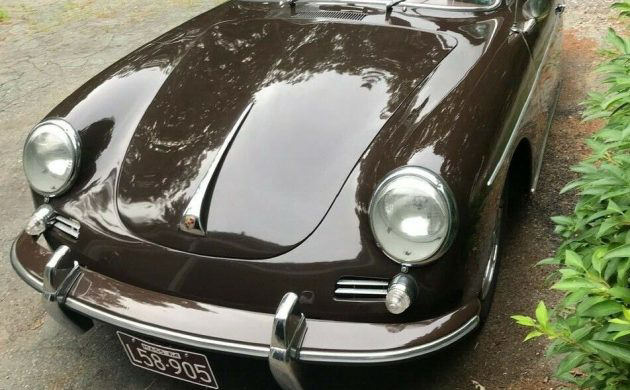 The seller states that this 108K mile Porsche is "In its original rare color Togo Brown". I get the rareness, it's not exactly the first choice that comes to mind for a Porsche. OK, that's subjective, I'll admit it, but brown is more fitting on a '73 Ford LTD than a Porsche for crying out loud. The Togo is actually a reTogo as this Porsche was repainted about twenty years ago. It is a beautifully applied paint job and this 356 still wears it perfectly even after the passage of time. It has nice depth, is butter smooth, and possesses a great sheen. Rust, dents, contusions, creases, crash damage? Fuggedaboutit, nothing like that going on here. It's funny how one can interpret things simply by the turn of a word. For example, the seller states "Up until now, the owner has taken extreme good car of this 356 hardly driven but always would start it occasionally. Garages kept never left outdoors". So does that mean "up until now" is now over as is the corresponding good care? I'm sure that's not the case it just sounds off a bit. It seems that this Porsche is a two-owner car with the current seller now in possession, so that would make this 356 a three owner car. Whatever the case, this Porsche obviously has been garaged and pampered.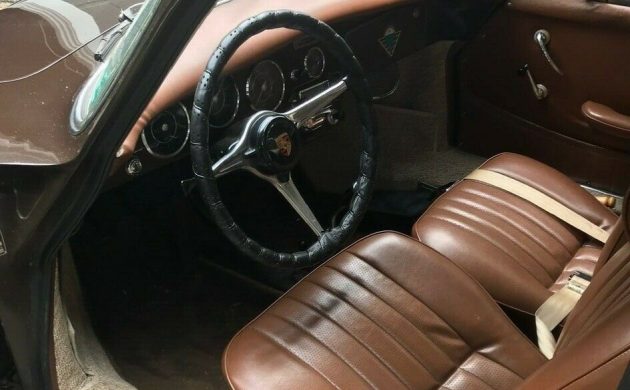 The best thing about German cars, especially if you're not one to really push the whole driving experience, is the interior. It is truly a "No goofing around here, we're serious!" kind of an environment – all business. And this 356 is no exception as it is upholstered in what the seller refers to as German quality work and material(s). The tan carpet and brown leather seats work perfectly together and pull the Toca Brown exterior together exquisitely. From what can be glimpsed of the instrument panel, the gauges appear as new with typical Porsche high-quality engineering.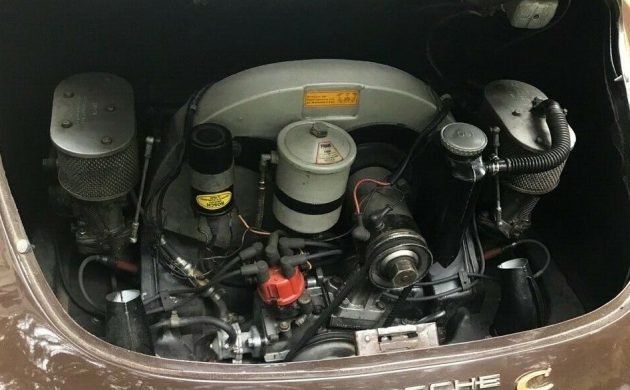 For power, this 356 C has a non-original, but period correct, 1.6 liter, flat, four-cylinder engine, developing 75 HP. As for this Porsche's operating characteristics, the seller advises, "Currently runs and drive(s) very good. The carbs might need to be adjusted a little. seems to idle out once she warms up. The engine is period correct motor". There is no statement regarding any major engine work that may have been performed on this engine before, or since, it was installed. A four-speed manual transaxle gets the power to the rear wheels.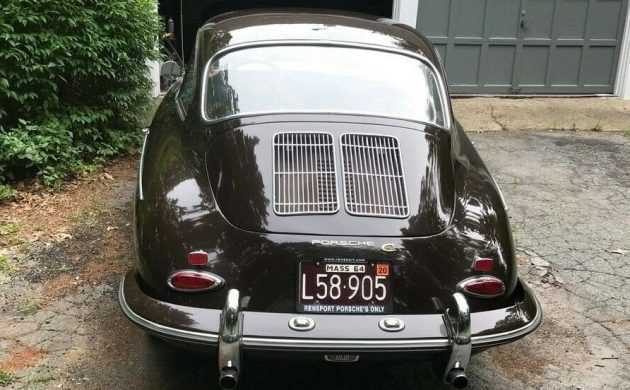 Yes, it's getting expensive but this Porsche is very impressive, color notwithstanding. I have encountered other beautifully restored 356s and I've come across some real wrecks too. Considering this car's condition, the bidding action is no surprise though it's difficult to estimate the reserve. The juxtaposition between this 356 and the aforementioned 911 is interesting to consider, it's a significant march forward in Porsche's technological evolution. I like this 356 C, how about you? BTW, here is a brief video of the car running.