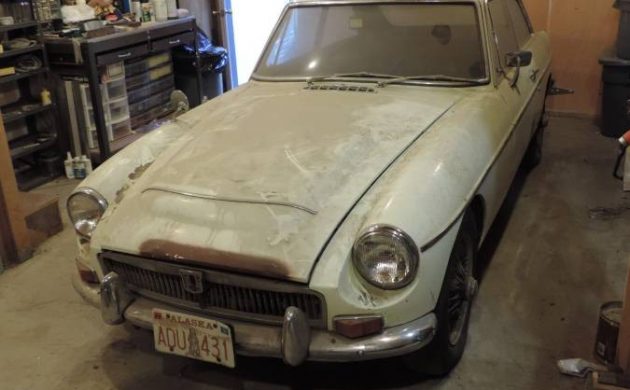 One of my more pointless automotive fascinations is the existence of interesting cars living in far-away places. This 1968 MGC GT is located in the unincorporated community of Chugiak, Alaska, where it's seemingly been for quite some time without succumbing to the elements. How it got here – and more importantly, how it's survived – are questions I'd love to answer. You'll find it here on craigslist with a $5,000 asking price. Thanks to Barn Finds reader Adam F. for the find.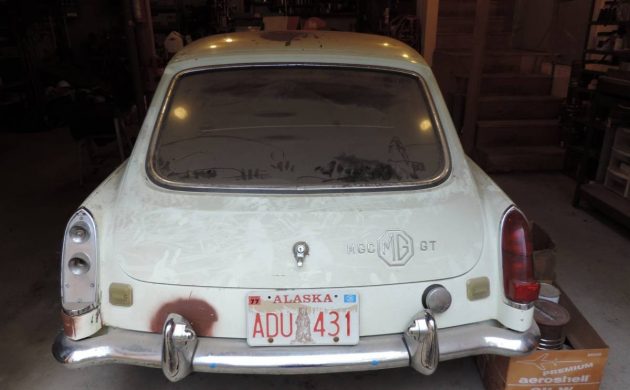 The GT wears the recently re-made Bicentennial license plates, which featured the iconic grizzly bear standing in front of a mountain range. That potentially tells you a little about the car's long-time status as an Alaska resident, which is curious given a two-door British sporting car isn't exactly the preferred choice for Alaskan roads. A tail light lens is missing and some rust-colored primer is evidence behind a bumper mount. Dust on the body and glass suggests long-term storage.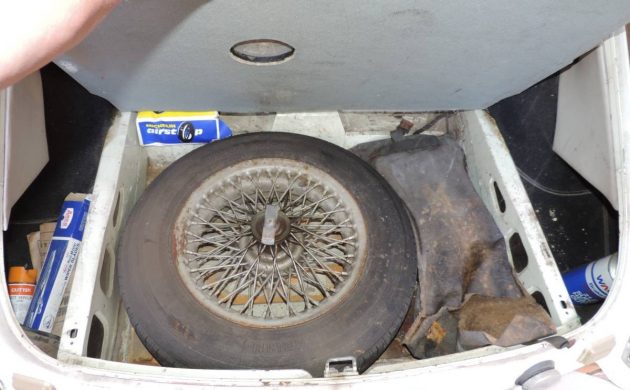 The GT presents as a very solid survivor, with details like the original wire wheel spare tire and rust-free tire well both encouraging signs. Even the typically battered spare tire cover remains in good nick, and the body lines look nice and straight at the back of the car. The license plate starts to make more sense given the seller's mentioning that the car has been stored since 1977.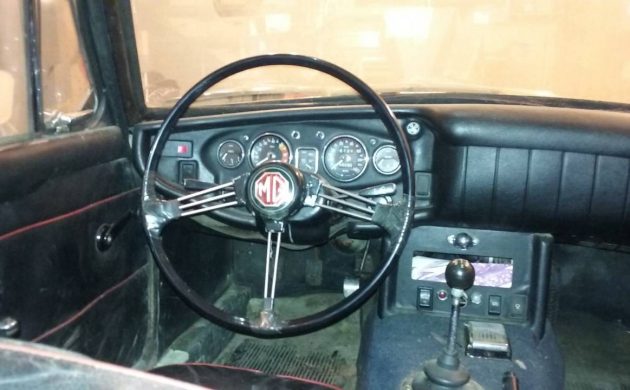 The interior looks quite nice as well, gently used but by no means trashed. The dash doesn't appear to be cracked and door panels and seating surfaces still match. Details are limited in the craigslist ad, but if this GT isn't rusty underneath, it appears to be a decent project with a good story to tell. I'm sure residents who were old enough to remember the most unique cars in town at the time would recall this pretty MGC GT tackling whatever roads in Anchorage would accommodate a svelte British coupe.
Have something to sell? List it here on Barn Finds!