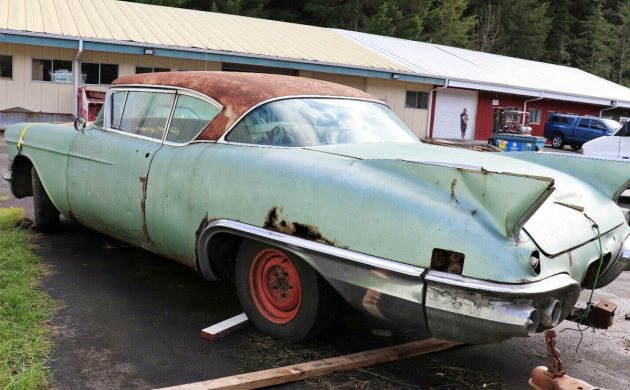 In the mid-to-late 1950s, the Cadillac Eldorado Seville was a 2-door super luxury automobile of the similar stature as the Lincoln Continental Mark II. For 1957, the car received new styling that included an exclusive rear-end design that was capped by pointed inboard fins. The lower rear quarter panels were trimmed with broad, sculptured stainless steel pieces that blended into the split rear wraparound bumper assemblies. Needless to say, the look was instantly recognizable. Production was relatively low and the car rather expensive for the day, including this edition in Lynnwood, Washington that has seen better days. Time and curiosity seekers have taken their toll on this car, which is available here on eBay with a starting bid of $1,000. There is a Buy It Now price of $3,999 so you can jump to the front of the line.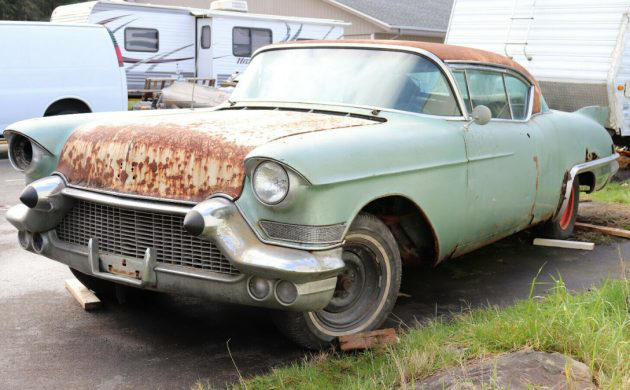 Cadillac first used the Seville name on a hardtop version of the 1956 Cadillac Eldorado convertible. With a hefty price tag of $7,750 (nearly 10 times this in today's dollars), only 532 copies were made that year. Both pricing strategy and styling cues would change for 1957, which contributed to production numbers increasing to 2,100, which still wouldn't consider it a high-volume car. Those distinctive new rear fenders were sometimes called "chipmunk cheeks" in the trade and helped give the car its own unique look. The Seville was powered by a 365 cubic inch V8 that was rated at 300 hp with a single 4-barrel carburetor – but with optional twin carbs – the output increased to 325.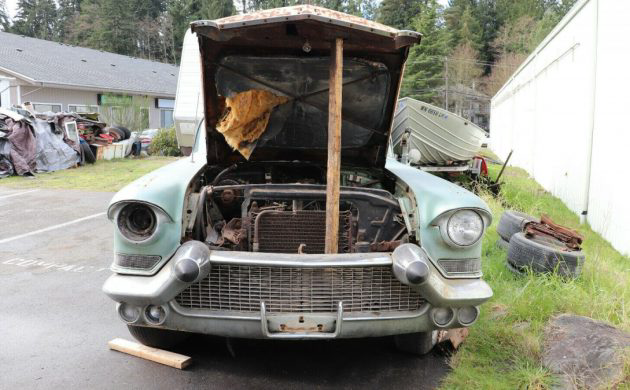 The seller of this car – who is also a dealer – may be torn as to what to do with it. For now, he's decided to sell it as-is and let someone else undertake a restoration. But at one point he considered rebuilding it as a pro-touring custom street rod or just redo it factory specs and save it for one of the big car auctions next year where he expects it could bring six figures. Either way, a lot of work lies in the future of the car's next custodian, given the cosmetic as well as mechanical condition of this rare automobile which is said to be mostly complete.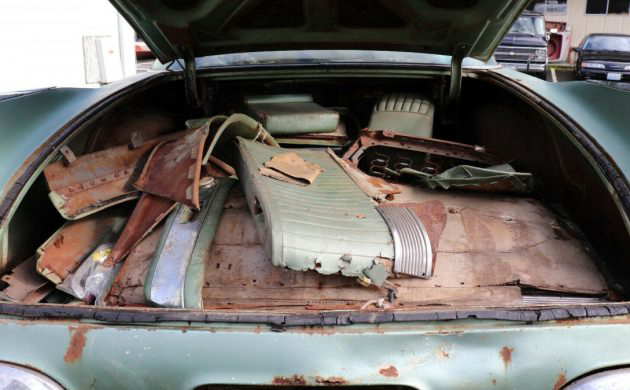 Rust in the rear quarter panels looks to be the most challenging of the bodywork issues. The holes are almost big enough for you to put your fist through. The chrome pieces, especially the bumpers, are a little rough, and replating them won't be cheap. The hood has more surface rust than the rest of the lower body pieces, which suggests maybe it was replaced at some point. At one time, this car wore lime green paint flanked by a vinyl top, which has been removed (or deteriorated away).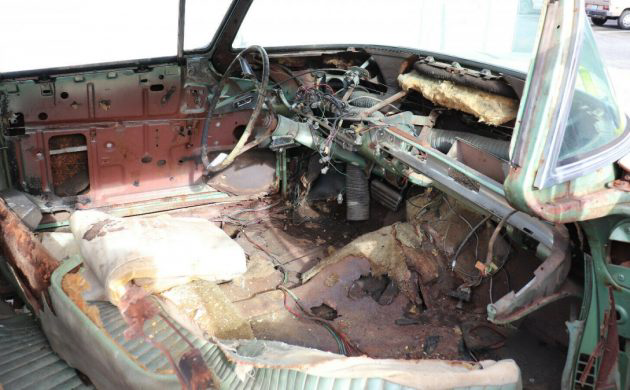 The interior is probably the worst part of the car, especially the dashboard which looks as though scavengers have targeted it for parts. Considering the rarity of these cars (the seller estimates only 400 have survived), finding the pieces to replace what's missing will be a big project in itself. Considering cars like this had complicated electrical systems to run all the gadgetry, an automotive electrician is going to have his hands full with this one. And so, will the head mechanic as most of the top half of the motor has been picked through.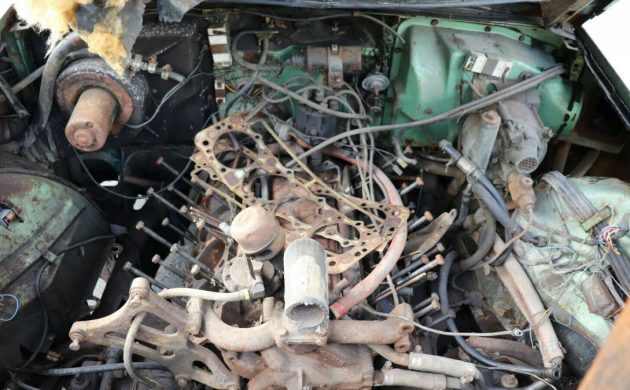 Make no mistake, restoring this car will be both difficult and expensive with the cost of its acquisition possibly being the cheapest part. But beautiful editions of these cars are known to go for at least $75,000, according to Hagerty. And given the investment that will be required here, let's hope this is a conservative estimate. Thanks, Barn Finds reader Larry D, for bringing this once cool car to our attention!