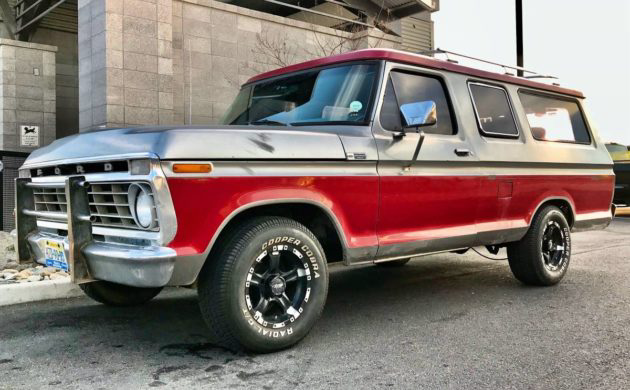 Just a few days ago, I shared with you a Mexican-market SUV that few of us have ever laid eyes on, a Dodge D100 Carryall that supposedly was built in celebration of a Mexican wedding. Little information was available, other than a solitary eBay listing from a few years prior confirming at least one other example was built. The Ford B100 shares some of the same traits, in that it was built in limited quantities in a somewhat random fashion by Ford affiliates in South America. This example has the proportions of a Suburban with a third door on the passenger, or curb-facing, side for safer entry and exit. It has 302 and a manual and is listed here on craigslist for $12,000 near Modesto, CA. Thanks to Barn Finds reader Ian C. for the find.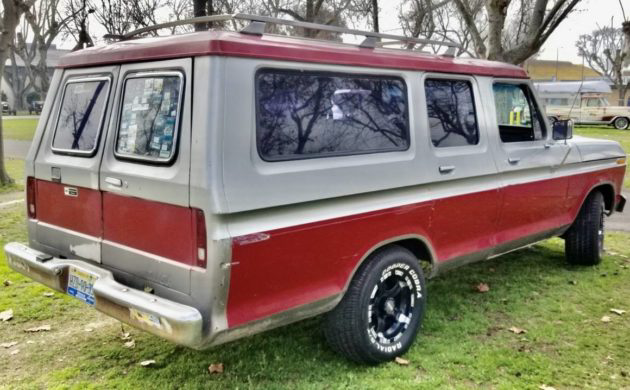 From what I've been able to piece together, these were not so much as an official vehicle produced in droves by Ford, but more a model approved by Ford for aftermarket companies to make using Ford chassis and drivetrains. Whether I've got that 100% correct is up for debate, but regardless, the final product is actually pretty decent looking. Between this and the Dodge, it's interesting to me that we always assume the Suburban controlled this market in its entirety, but in reality, if these early SUVs had come stateside, they would have given the General a run for its money. The Ford B100 seen here looks awkward on modern "tuner" wheels and would look much better with some steelies and hubcaps.
Like the Dodge, three rows of seating was standard, and the middle row bumped in slightly to allow for easier entry to the middle and rear seats. The upholstery pattern may not be original, but it at least looks period correct and is in excellent condition. Door panels seem to match, so it was a comprehensive upholstery job at one time. The seller doesn't report any major issues with the truck, and presumably its location would make rust a non-issue. The 302 isn't some gray-market engine that's impossible to find parts for, and despite the obscurity factor being through the roof, finding parts for this oddball Ford SUV shouldn't prove too challenging.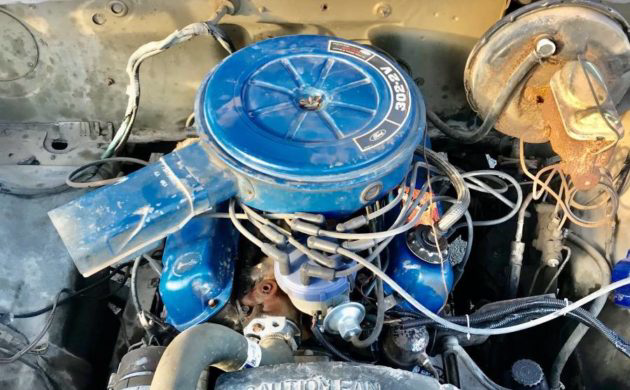 It's a challenge to determine if the asking price is fair for such an unusual vehicle. While you'll not likely find another one any time soon, the quality of the construction would be high on my mind if I knew an aftermarket vendor was responsible for the work. It's not to say they wouldn't do a good job, but some of the details may be slightly off and need find-tuning. We did feature one of these unusual trucks two years ago, and that seller was asking $20K – so compared to that one, this B100 seems like a bargain. The seller notes he has all of the original paperwork and that it is smog-exempt if you plan to re-register it in California. Would you restore it or leave it as-is?