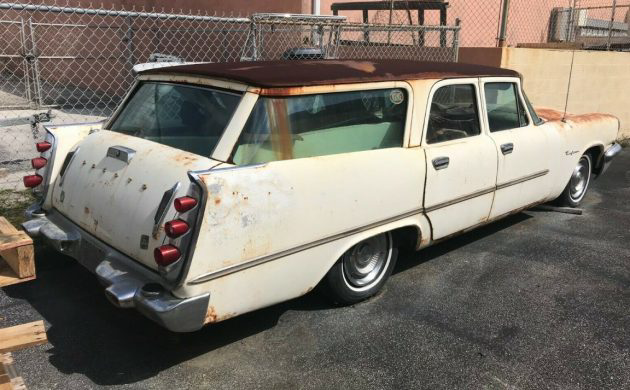 Desoto, what an unusual name for a car. Usually cars are named for their founders like Ford, Olds(mobile), Chrysler, Dodge, Chevrolet, etc. But picking a somewhat random Spanish explorer is a bit different. Why not a Magellan, Columbus, Balboa, Cortez… Whatever the case, finding a DeSoto is becoming a more difficult task with each passing year, and finding a station wagon version is down right rare. Knowing that, let's take a close look at this 1957 DeSoto Explorer station wagon, located in West Palm Beach, Florida and available here on eBay for  a current bid of $3,100, six bids tendered so far.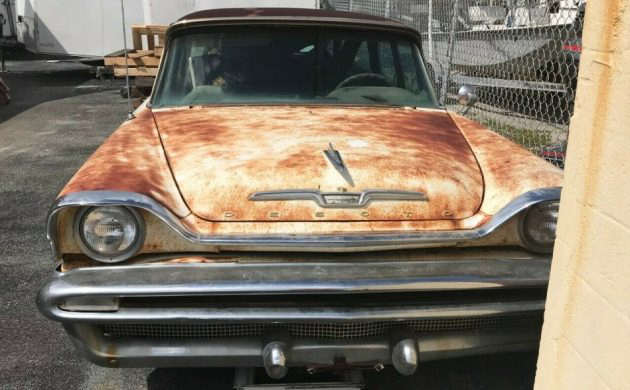 The DeSoto tale is pretty familiar to car guys/gals – it always seems that we remember something's demise more often than its inception.  DeSoto's tenure, 1928-1961, was marked with successful sales runs as the model was positioned both below, and then later above, Dodge as it vied for mid-tier level sales. The 1958 recession dealt it, and other marques, a hard knock and DeSoto ultimately never recovered.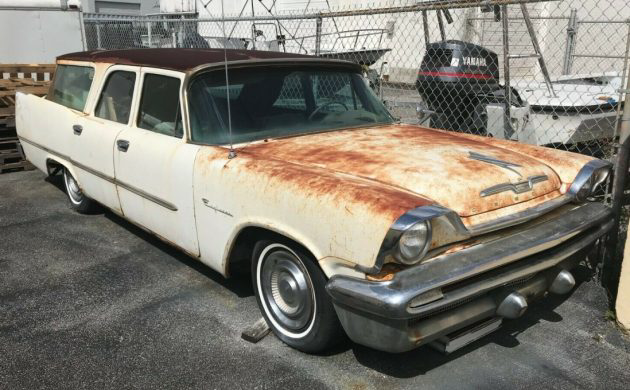 When I consider this DeSoto, I see a mix of a Plymouth and a Dodge, I guess the intended effect considering the model's positioning. The exterior condition of this nine-passenger Explorer is surprisingly complete. The seller states that this wagon was originally from New Mexico and its sunburned induced surface rust is a nod to that environment. There is some rust present in the rear quarters and rocker panels but the seller assures us that the rest of this Explorer is solid with no rust-through or crash damage. The trim is listed as being pit-free and the chrome plating is still in reasonably good condition. Most importantly, the trim all appears to be present, especially helpful on a limited model like a station wagon. The seller claims that he has a lot of extra parts, too many to name, but he does mention a driveshaft, windshield and a radiator.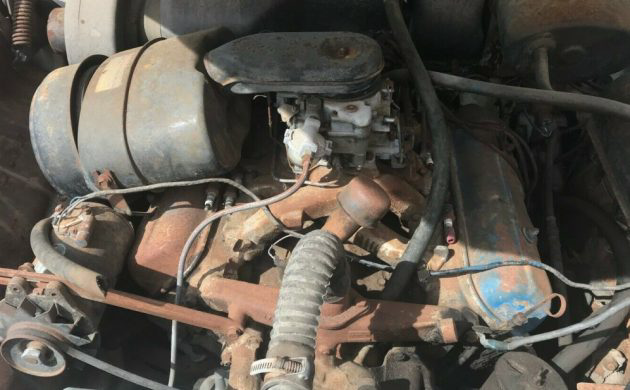 Under the hood is a 260 gross HP, 325 CI "FireSweep" V8 engine. The seller states that it turns easily but he has not tried to start it. He references a #2 cylinder miss and a potentially blown head gasket. He further suggests that it should be an easy rebuild but that's very hard to say without having more of an idea as to what's really wrong. A blown head gasket, if that's the case, could be signs of something serious or seriously damaged. Backing up the "FireSweep" V8 is an automatic transmission but it is not stated if it is a Powerflite or a TorqueFlite unit. Both automatics are actuated via a pushbutton console located to the left of the steering wheel.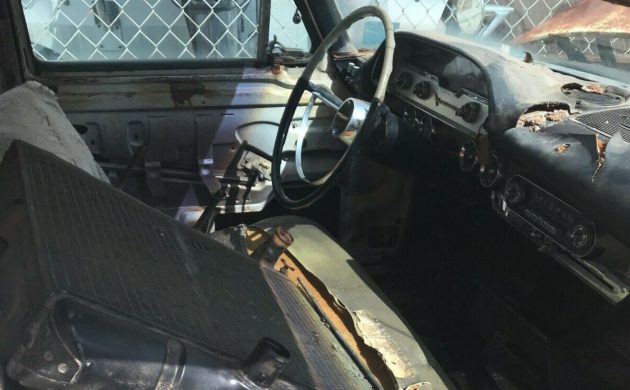 There is only one image of the interior and it is pretty seriously trashed. What can be spied looks lost to any sense of reasonable use. Since this is an "Explorer" model, as opposed to a six-passenger "Shopper" variant, the interior extends all the way to the cargo area with its third seat – that's a lot of interior that's going to require a ton of work just to make usable. I guess he wasn't kidding about the extra radiator….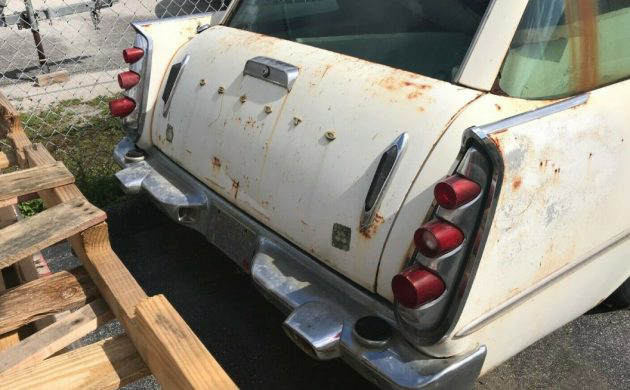 In spite of the interior's deleterious condition and the unknowns around the engine, this DeSoto is a great project base for and adventurous soul who wants to save a rare participant from post-war America's suburban scene. And what a cruiser it would be! As I am fond of saying, the devil is always in the details as it will be with this wagon but the likelihood of finding another DeSoto Explorer in this basic level of condition has to be slim don't you think?