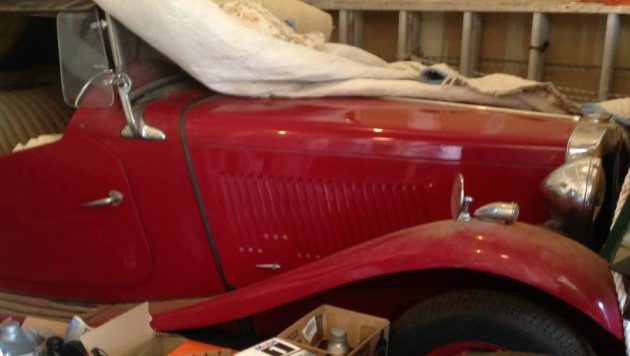 One of the things I'm feeling thankful for this Independence Day is you Barn Finds readers that continue to uncover terrific finds and send them our way to show them to all of you. We have reader Bill W. to thank for letting us know about this 1951 MG TD that is listed for sale here on craigslist. To be honest, after reading the ad and looking at the pictures, I'm not so sure the seller really is ready to give up this car, but I'll let you be the judge of that. It's located in Hillsborough, New Jersey, and the asking price is $9,500. The seller does say "make offer" at the end of the listing, so perhaps you could go considerably under that and end up with this garage find.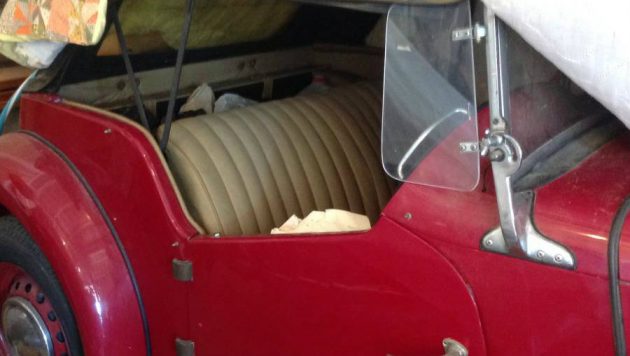 Part of the reasons I think the seller really doesn't want to get rid of the old TD is that they didn't even bother to uncover it for the pictures, there are no pictures of the car that show the whole car or even the left side, and they even mention that "after getting reacquainted with the car, (they) may put those few pieces back together and start it up!" As far as I can tell from the very limited pictures, the car looks pretty sound. We don't see much of the interior but what is here doesn't look bad either.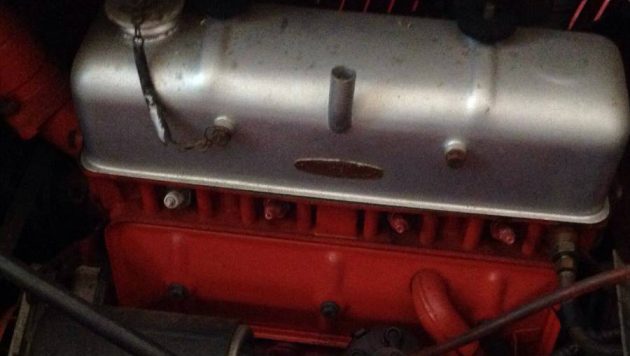 The seller tells us they have owned it since 1970 and did a "rough restoration" and took it to a few shows. Then they completed a "valve job" and installed a new head gasket but never completed the job. I'm guessing they replaced the valves as there is an obviously used set included in the auction parts. The car was last road registered in 1981.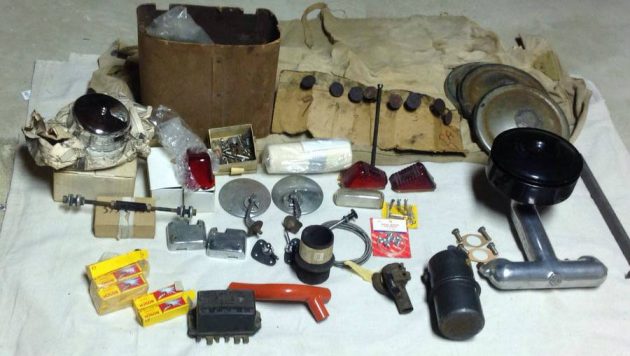 Here's the picture included of most of the parts. These cars are so simple, even if there are a few items missing it shouldn't be hard to finish the assembly.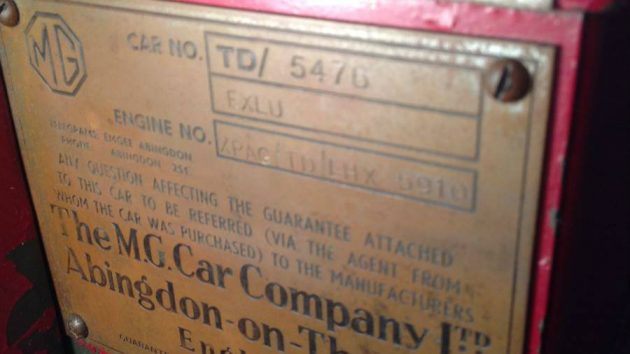 Based on the information in this excellent database, we can see that TD 5476 was produced on January 19,1951 and was an EXLU model destined for North American sale. So how about it? Are you up for buying a losing side car on this Independence Day?