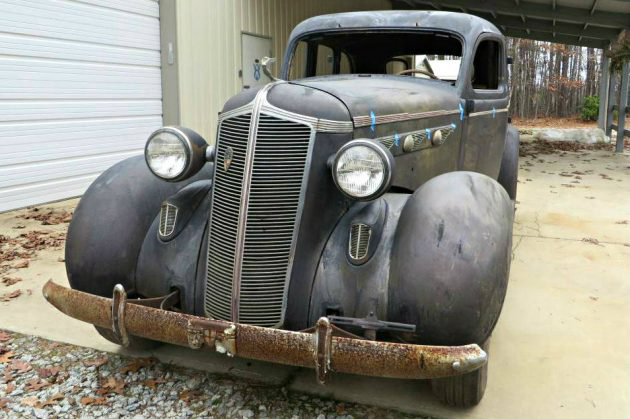 Recently discovered in a barn after 40 years of hibernation, this 1936 Desoto Airstream has most of its important parts and a solid body making this old sedan an interesting find for sure. Cleaned and coated, this deco era sedan certainly seems a worthy project to resurrect in whatever fashion you choose. Offered for $4,000 with a clean title, I am sure someone could find a use for this great looking classic. Check it out here on craigslist out of Ridgeway, South Carolina. Thanks to Barn Finds reader Bill Walters for this great submission!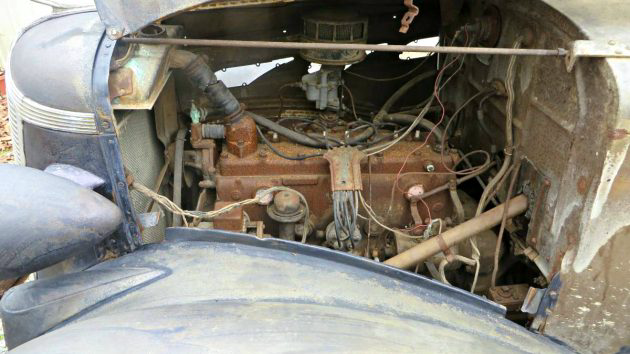 Still in place, the 241 cubic inch inline 6 has a fair amount of rust and no details as to its condition.  The firewall has some surface rust, as do the interior edges of the engine hoods, but thankfully there looks to be no rot. A car of this caliber would be difficult and costly to restore, so perhaps a slightly more modern drive train will find its way into the nose of this old classic.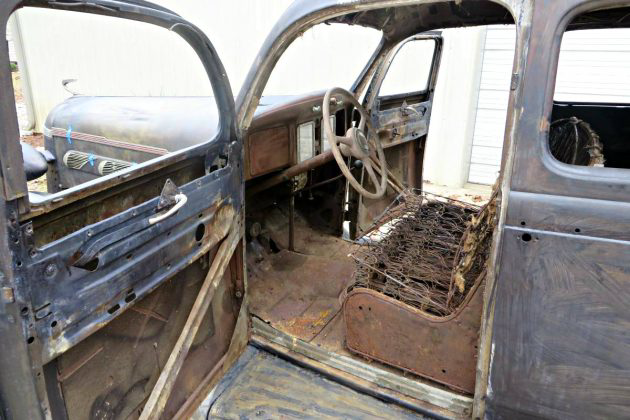 With only bare bones showing, there is little in the way of interior for this Desoto. The steering column and seats are in place but otherwise there is little else. A determined and crafty person could likely make use of the original seat frames, but again, if someone didn't restore this to a "T" then modern equivalents could be used. There are absolutely no door panels whatsoever so some imagination will be needed no matter your choice for this classic.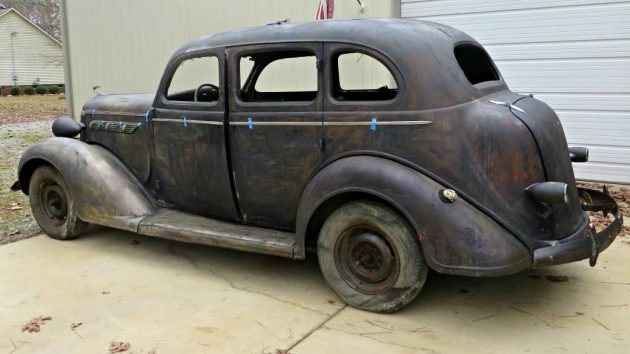 Appearing mostly black this Desoto has been coating with a rust converting primer to hinder the spread of surface rust. Overall the body appears excellent with no major denting or damage other than one area of rust. The tip edge of the trunk floor has a small rot area that is easily manageable. Unfortunately the exterior of the trunk area has some rot as well. Right by the passenger rear bumper support you will see there is some not so pretty rust, but thankfully it is concentrated to a small area. It would take some patience and skill to resolve, but otherwise this body is in very nice shape considering it is 81 years old. There is also some missing trim and glass making a purist style restoration that much more difficult. Despite the flaws and concerns, this Airstream is a worthwhile car that should definitely hit the streets once again. What would you do with this Desoto?